popular
James Van Der Beek's pregnancy announcement casually helps destigmatize miscarriages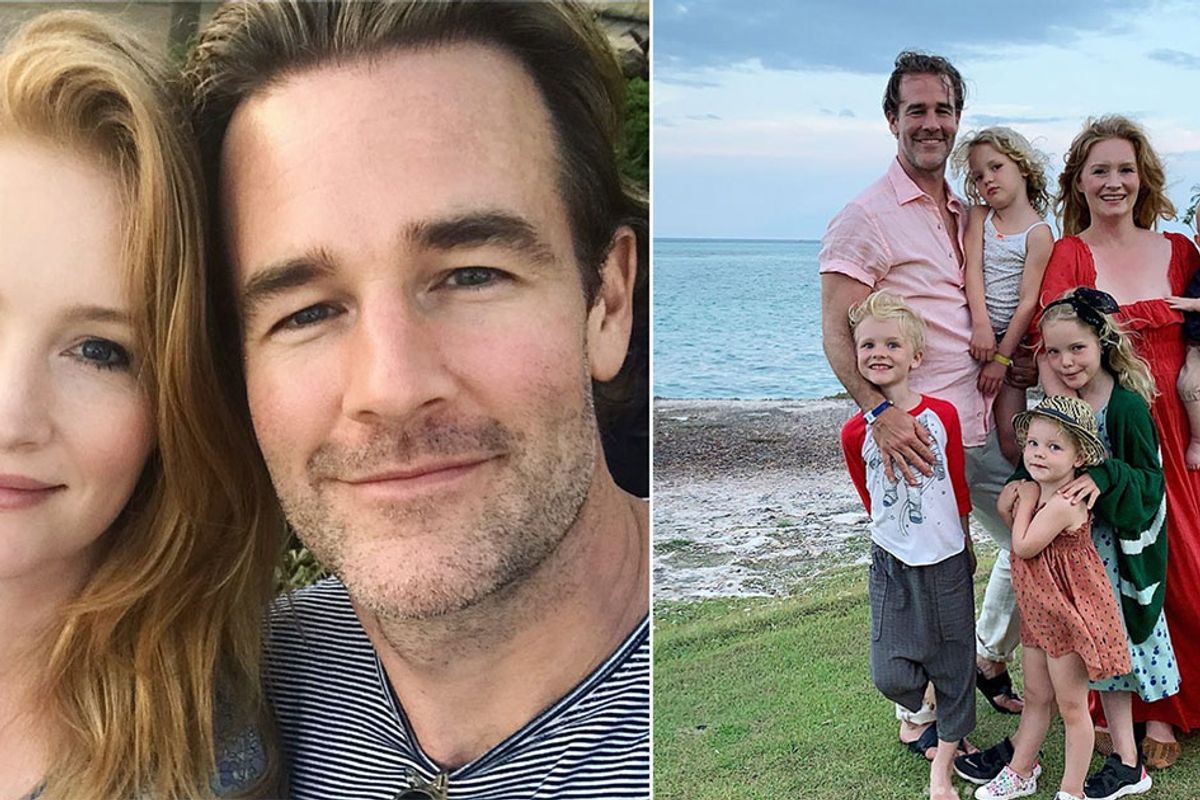 Instagram / James Van Der Beek
About one in five pregnancies end in miscarriage, although it is believed the number might be higher because many miscarriages occur before the woman knows she is pregnant. Miscarriage is actually quite common, yet many people who've had one feel alone, partly because there's still a taboo around talking about it. In order to reduce the stigma surrounding the loss, James Van Der Beek opened up about the struggles him and his wife, Kimberly, experienced.
The Van Der Beeks, who have been married since 2010, have five children and one on the way. In a pre-taped segment on "Dancing with the Stars," Van Der Beek announced that his family will be welcoming a new baby. But the segment gave us a more personal look as Van Der Beek revealed they've experienced three miscarriages as well. "We've had five kids and three miscarriages," Van Der Beek told his dance partner, Emma Slater. "Miscarriage is something that people don't really talk about, and we wanted to recognize that it happens to people. We wanted to destigmatize that as much as we possibly could."
---
The Van Der Beeks also gave us a look into the ultrasound, revealing many of the anxieties the couple had while waiting to hear their baby's heartbeat for the first time. "Hearing the heartbeat was something we never take for granted," he said in the segment.
Van Der Beek has no regrets about sharing the moment with the world. "It's a part of life," he told People. "It really helps to go through when you have the support of friends and family. People so often go through it in secret. You need to allow yourself space to grieve and go through it. For us, we walked out incredibly happy and excited."
Van Der Beek posted about the moment on Instagram, revealing why he chose to bring cameras in on such a personal moment. "Thrilled beyond belief to announce that another little bundle of joy has picked us to be their family. We chose to have our first ultrasound on camera with our #DWTS crew capturing the result - something I NEVER thought we'd ever do... but @vanderkimberly and I have been through three of those first appointments to discover either no heartbeat, or no baby, and she wanted to share this moment," he wrote.
Van Der Beek also spoke about how miscarriage shouldn't come with a stigma. "Miscarriage (a word that needs a replacement - nobody failed to 'carry', these things sometimes just happen) is something that people rarely talk about, and often go through in secret. But there needs to be zero shame around it, or around giving yourself the time and space to grieve," he continued.
We celebrate pregnancies and births in a very public fashion, yet many people choose to grieve their miscarriages in private. It might be hard for those who've experienced the loss of a pregnancy to connect with others just because we don't talk about it. By opening up about his struggles and being vulnerable, Van Der Beek helps people who have had similar experiences feel less alone. You're never alone.