Heroes
Creative teens with disabilities are finding ways of giving back during the pandemic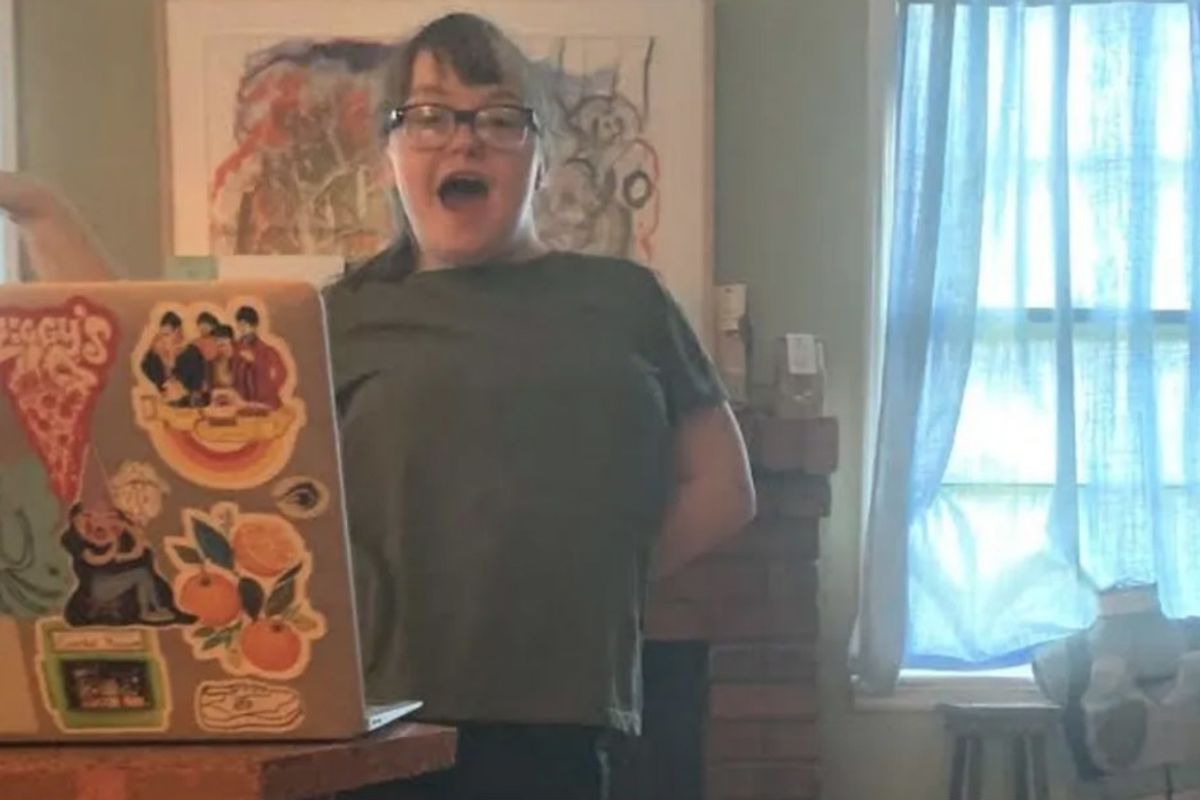 Sophie Stern, an Arizona teen with Down syndrome, is working toward a career as a dance teacher. In the midst of the coronavirus pandemic—knowing she had to do 10 hours of community service to satisfy her high school's health class requirement—she put on her black t-shirt and leggings and began teaching a free Zoom class in ballet and contemporary dance at home three days a week. "My grandmother is a dance teacher, and she inspired me," Sophie explains.

Across the country, young people with intellectual and developmental disabilities have been volunteering during the pandemic. With schools and Special Olympics practice cancelled and places of employment shuttered, they're working in community gardens and helping to care for elderly relatives. Clients at The ARC of Madison Cortland, which provides support and services to people with disabilities, have sewed thousands of medical face masks on Singer industrial machines to donate to government agencies and healthcare providers.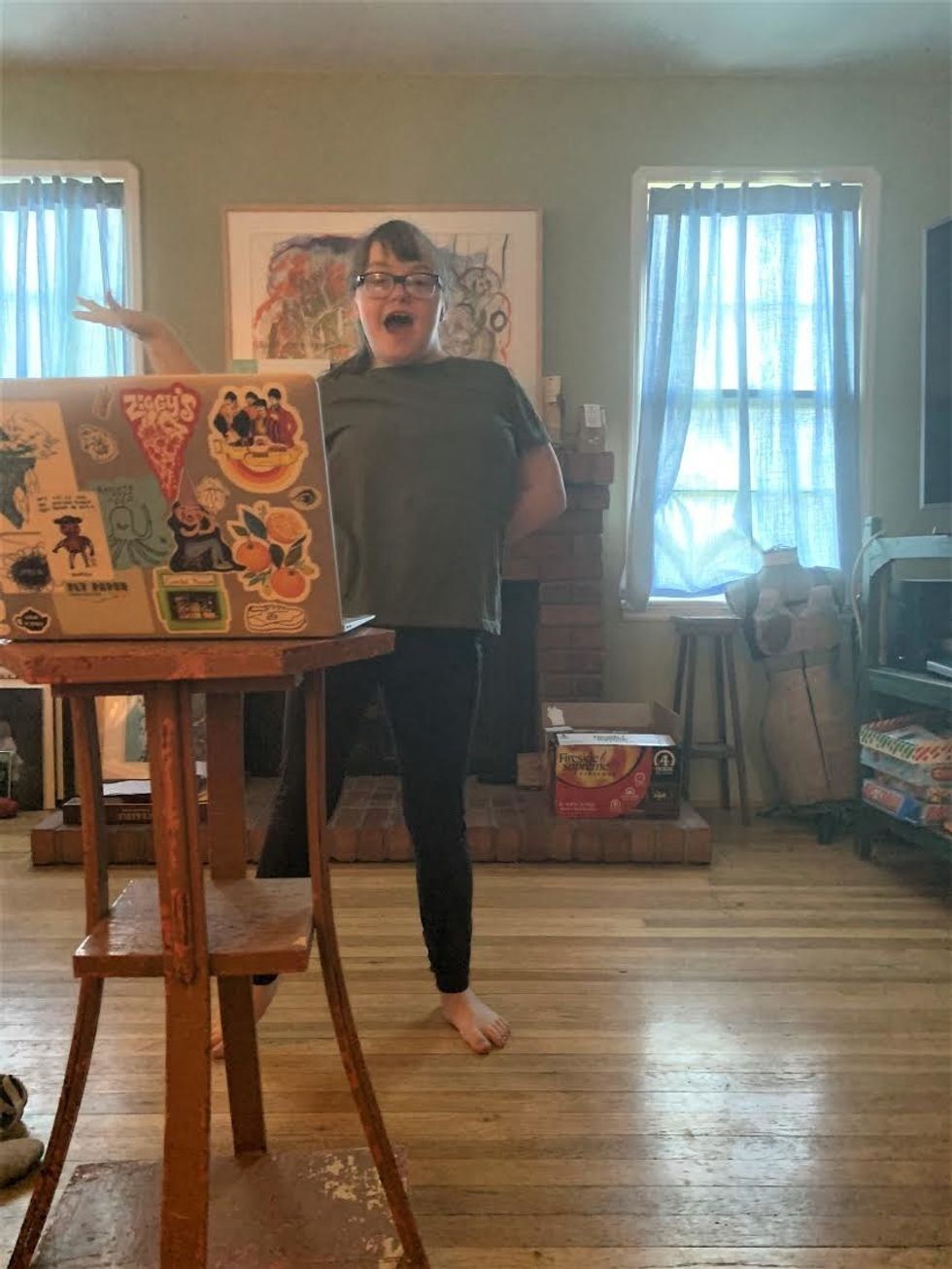 assets.rebelmouse.io
---
The Dance Teacher

A similar desire to be of service gripped Sophie in the midst of social distancing orders. She'd been used to dancing daily at her high school, assisting at her grandmother's studio and performing with a local theater company. She was supposed to travel to Chicago in March with her school's dance program, but COVID-19 risks cancelled the trip. For a while, she choreographed and performed a dance each day, which her mother posted on Facebook for an enthusiastic audience.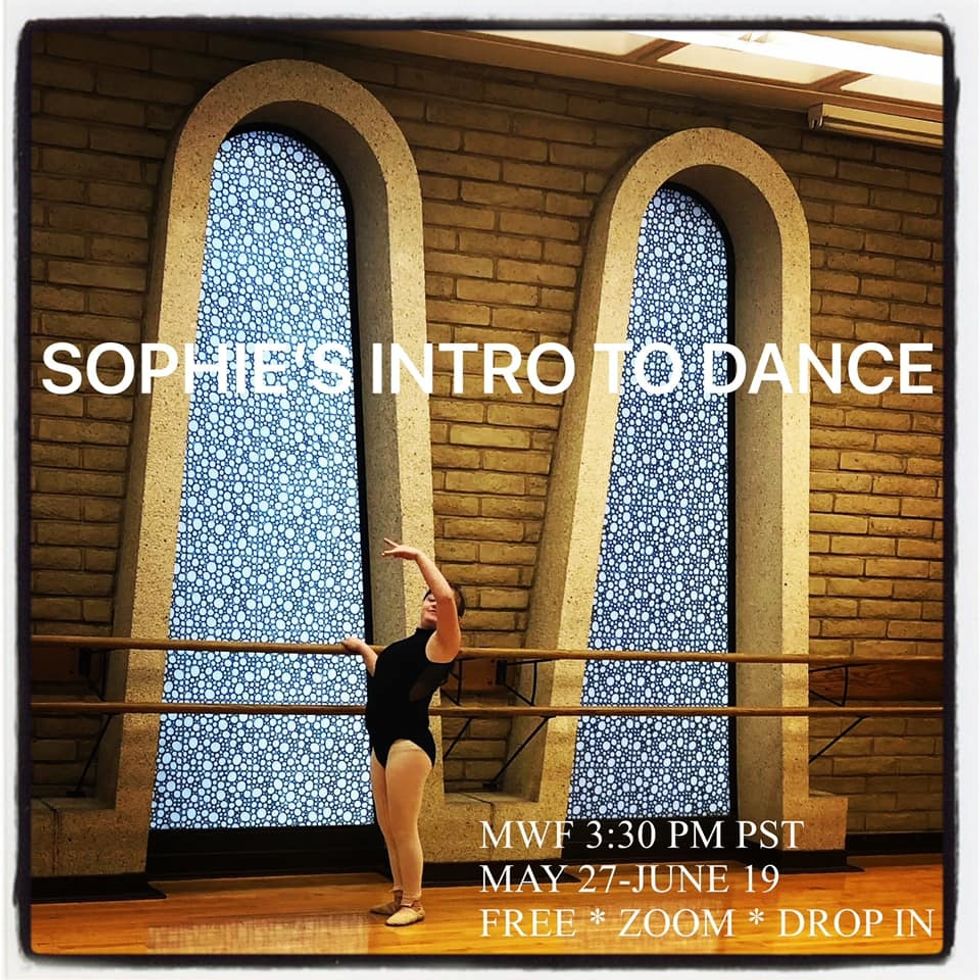 "The daily dance was so important for us both because it brought some structure to the day and because Sophie really got her exercise in," says her mother, Amy. "She spent about half an hour trying out songs before she landed on the one she wanted me to videotape. She did it because she knew people were looking forward to it. They would make song requests. It was a great way for her to communicate."
In April, Sophie decided to teach classes on Zoom. "It gives her some control at a time where none of us have much," says Amy. "For that half hour, three times a week, Sophie is in charge!"
Twenty two students signed up to take her free classes, including actor Sean McElwee from the hit TV series Born this Way. "They're people from around the country, of all ages and levels of dance experience," Amy explains. "It's been a great mix of people with disabilities and people who do not have disabilities."
The Fundraiser
Esteban Barriga of West Roxbury, MA is a young man with autism. When his city enacted social distancing rules, he saw that low-income community members with physical disabilities weren't able to wait in line at food banks. "He told me, 'Mom, we have to help people with disabilities who don't have jobs. They are poor and need lots of help,'" says his mother, Maribel Rueda.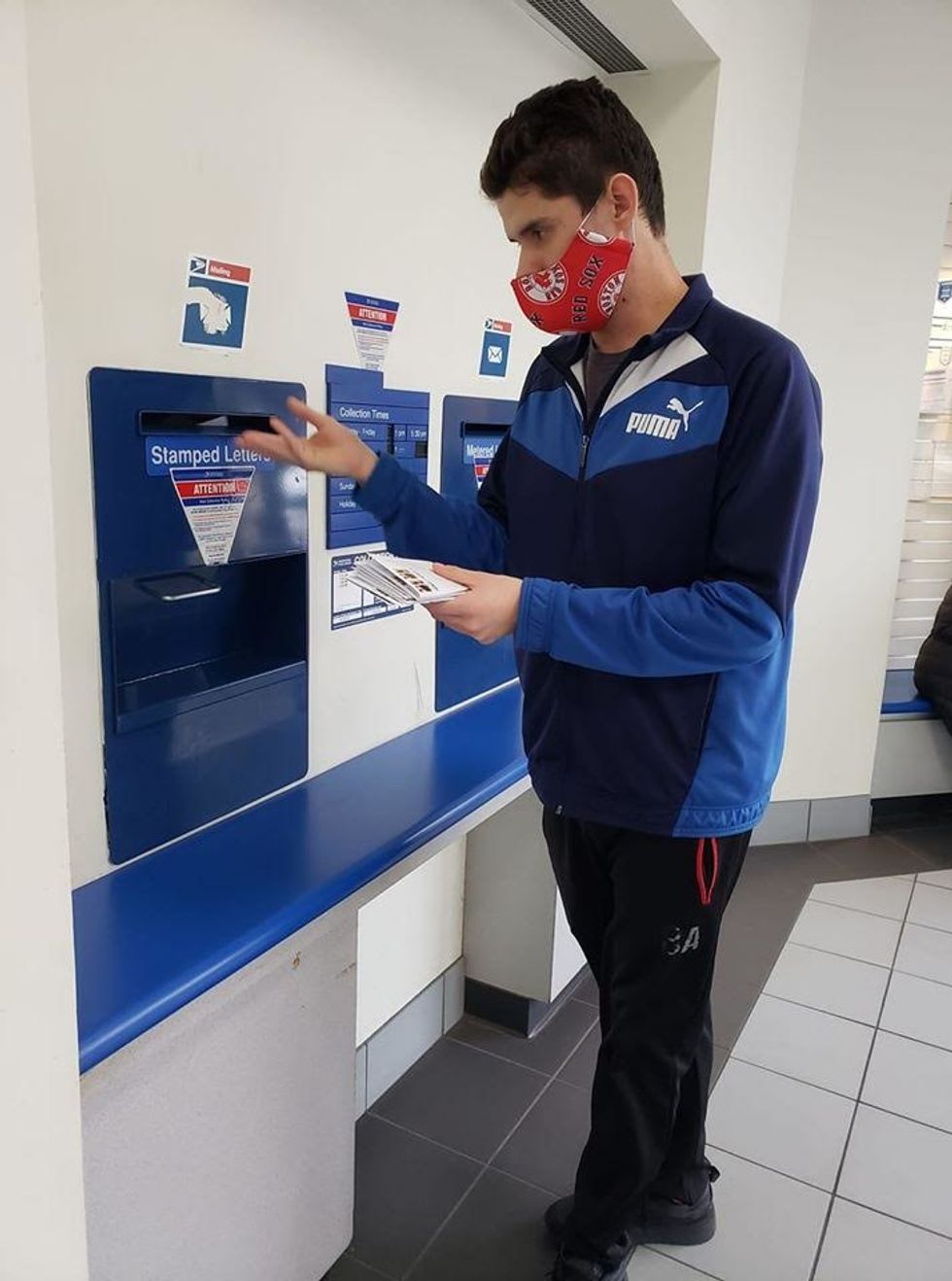 Barriga began collecting grocery gift cards from local markets to mail to families with at least one disabled member at home. His original goal was to raise $5,000, but he ended up raising over $6,500 with donations from the Puerto Rican Festival of Massachusetts and Paisa Photography in South Carolina. "We have fed eighty families in total, from all towns in Massachusetts," he says. "We've also been feeding Boston Public School families [who have] children with disabilities."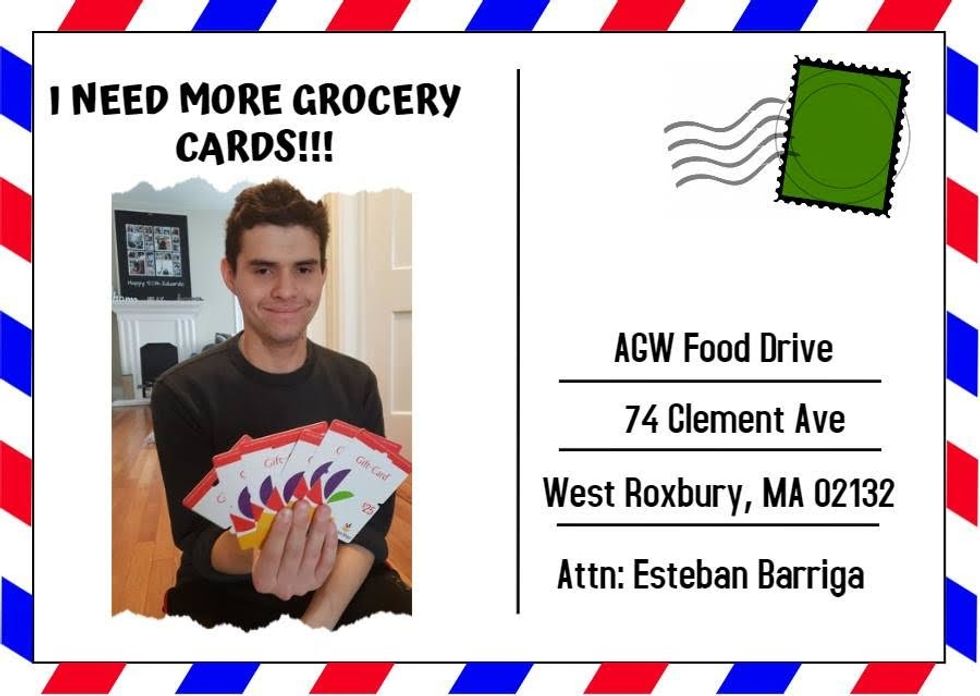 The Facebook fundraising page he manages with his mother includes comments from donors, as well as photos and videos from families who have received the grocery story gift cards. In one video, a mother with two small children looks into the camera and thanks Esteban in Spanish. In another, several family members stand around a child in a hospital bed and chant in a chorus of voices, "Thank you, Esteban!"

"Esteban has autism but he is so caring and kind to others," says Maribel. "He feels no one should suffer and we all need to protect one another. She advises parents of young people with similar interests to "create a great campaign that touches people's hearts and allow their creativity to shine."
The Non-Profit Intern
Laura Estrich, a recent high school graduate from Corvallis, Oregon, puts her creativity to use as an intern for the city's new Disability Equity Center—a local nonprofit resource center created by and for people with disabilities and their allies. Without Special Olympics basketball and swimming to train for this year, she's been helping with outreach and advertising, creating educational PowerPoints and essays and collecting resources around disability justice.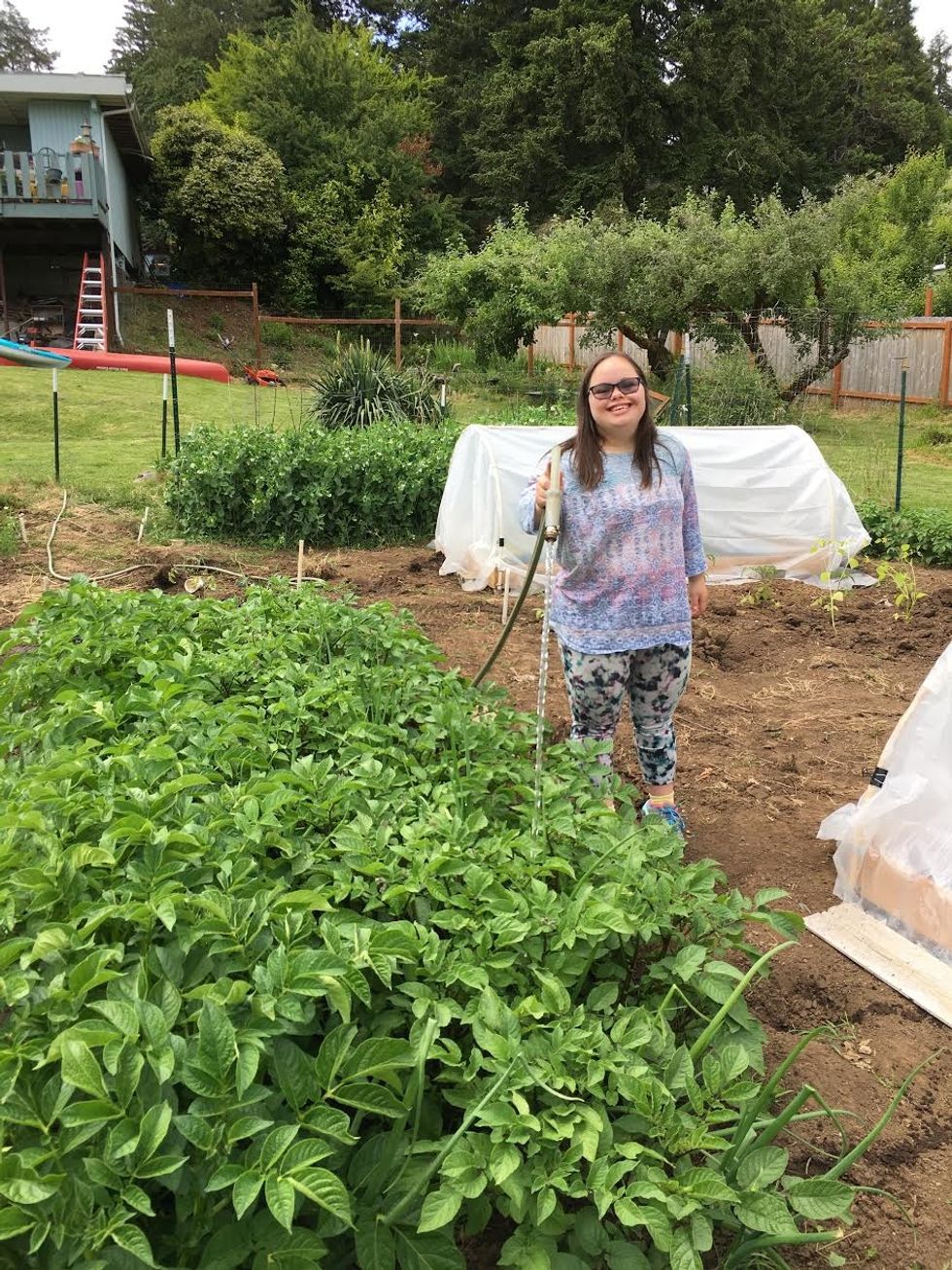 "Laura has been a key champion and stakeholder since the very beginning," says the center's co-founder, Allison Hobgood. "She's an unpaid intern right now working on outreach, resource gathering, newsletters and just generally moving projects along. She's amazing."

"I was born with Down Syndrome," says Laura. "I do research projects on the internet about people with disabilities. It's my job and my future."
Her father, George, says that the internship has given his daughter purpose and meaningful work. "And social contact," he adds. "She has regular Zoom meetings with Allison Hobgood to talk about the Disability Equity Center."
He suggests that the parents of disabled teens interesting in volunteering during the pandemic set their kids up for success by keeping tasks doable and work sessions short. "Let teens do as much as they can on their own," he says. "It's good if the work is really meaningful, not just an activity to kill time."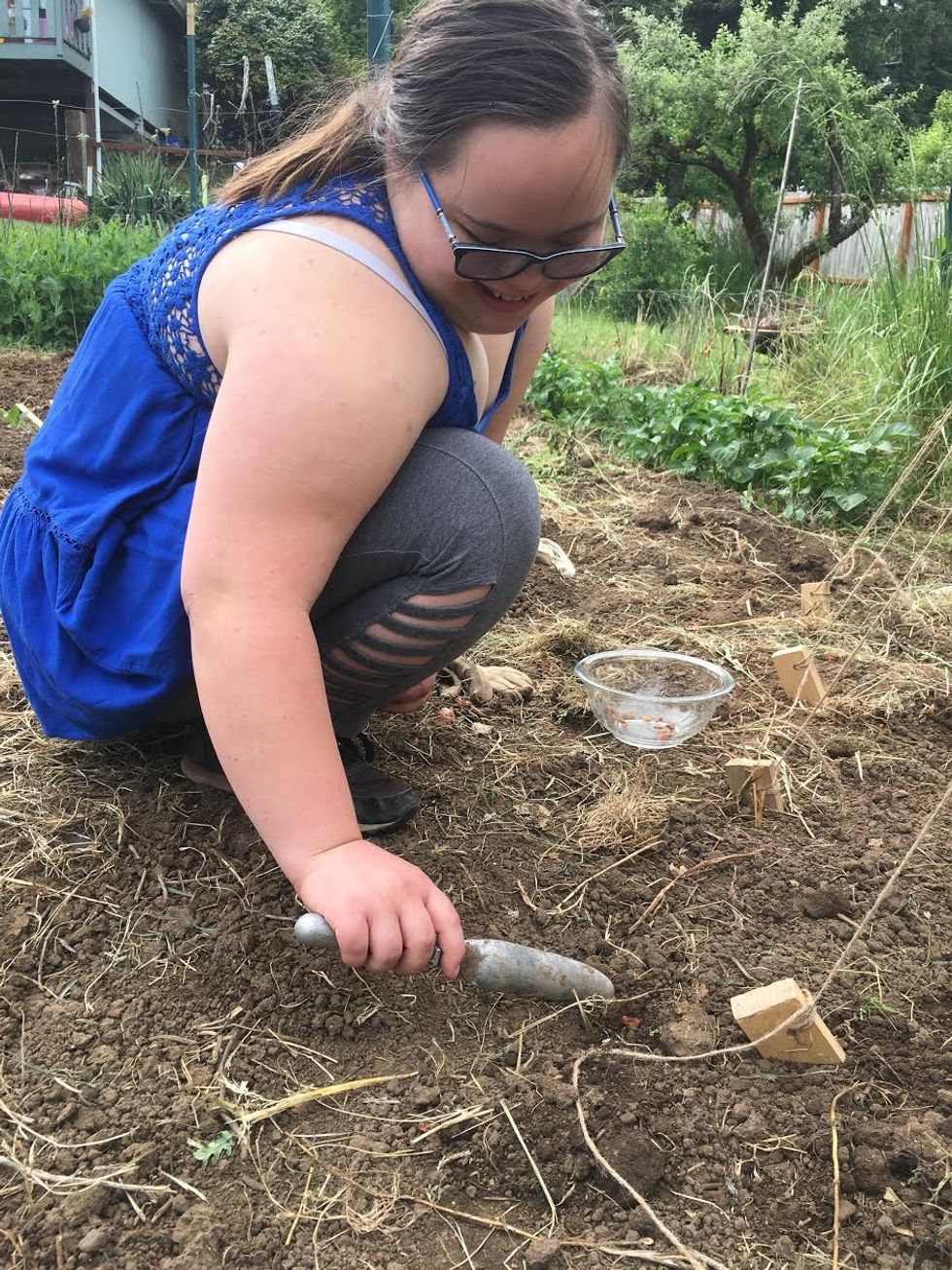 For instance, young adults who are stuck at home can take on service projects like making greeting cards and videos to send to family members, or decorating sidewalks with chalk as reminders to wear masks, notes Amy. "If you can take your kid's jam, like dance, and figure out a way for them to do something positive with it that gives them a leadership role" she says. "That's great."

Esteban also advises young people to pay particular attention to news stories about people who are struggling, then consider how best to be of help. He's found the Facebook COVID-19 Response Center particularly helpful when connecting grocery store gift cards with families in need. "Fifty percent of the families I am feeding were found in the Facebook COVID- 19 response center page," he says. His efforts have been so successful that he's extended them for another month.
Sophie, too, has decided to continue teaching online. While she looks forward to the day when she can return to high school and her grandmother's studio, she's planning another series of classes in ballet and modern dance. Three days a week she'll continue to put on her t-shirt and leggings and log onto Zoom to demonstrate her kicks and pirouettes for students. "It's easy," she says, "and it's fun."
Melissa Hart is the author of Better with Books: 500 Diverse Books to Ignite Empathy and Encourage Self-Acceptance in Tweens and Teens (Sasquatch, 2019).