Man surprises his girlfriend with a wedding proposal on her last day of chemo
11.18.19
For most of us, the hypothetical question of whether we would stick with a boyfriend or girlfriend through the trials of cancer and the treatments is just that – a hypothetical question. We would like to think we would do the right thing, but when Max Allegretti got the chance to put his money where mouth is, he didn't hesitate for a second.
---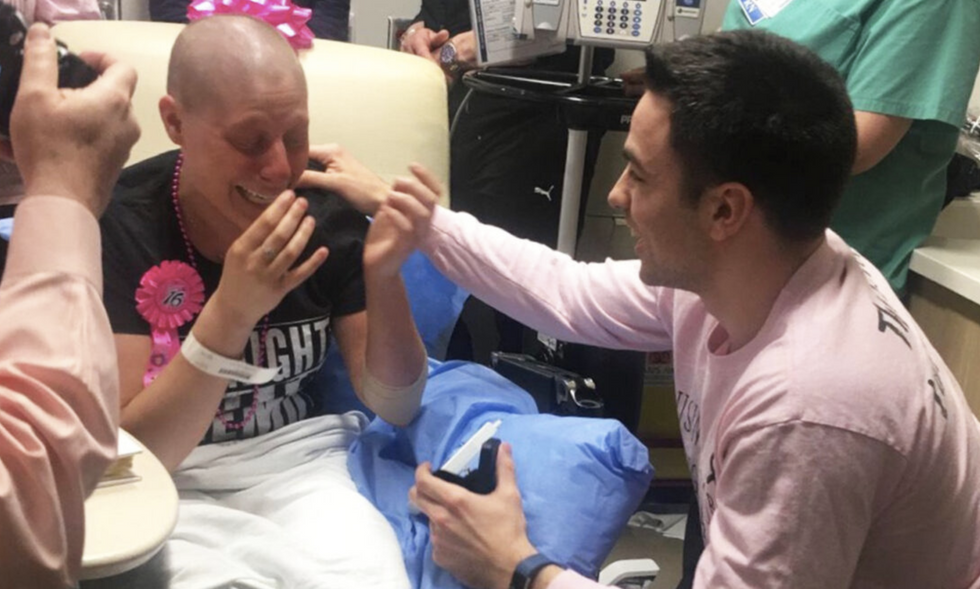 Jillian Hanson and Allegretti met in true rom-com fashion after Hanson signed up for a dodgeball tournament in college and ended up on Allegretti's team.

They lost touch after she graduated, but then when she moved back to her hometown to take care of her sick grandmother, Allegretti asked her to go to the movies and the rest, as Hanson writes, "is history." Hanson knew Allegretti was the one a month after that movie.
And Allegretti for his part knew that she was the only one for him, because when Hanson sat down to tell him about her breast cancer diagnosis and what lay in store, she didn't quite know what to expect. Was he going to back out?
Nope, he just held her hand and said, "I'm not going to leave your side." Which in and of itself must have been incredible to hear. But it's an immense undertaking.
Hanson learned that her cancer had spread and that treatment was going to get intense.
"They tell you how sick you get during treatment, but no one can really prepare you for any of this," Hanson wrote. Not having any energy after radiation treatments, the surgeries to remove lymph nodes, the hair loss after chemotherapy, and Allegretti was there through it all.
He would tell her she was pretty and plan little events like going to the movies or to dinner to make it all just a little more bearable. And it's true what they say, it's the small things that end mattering in the long run.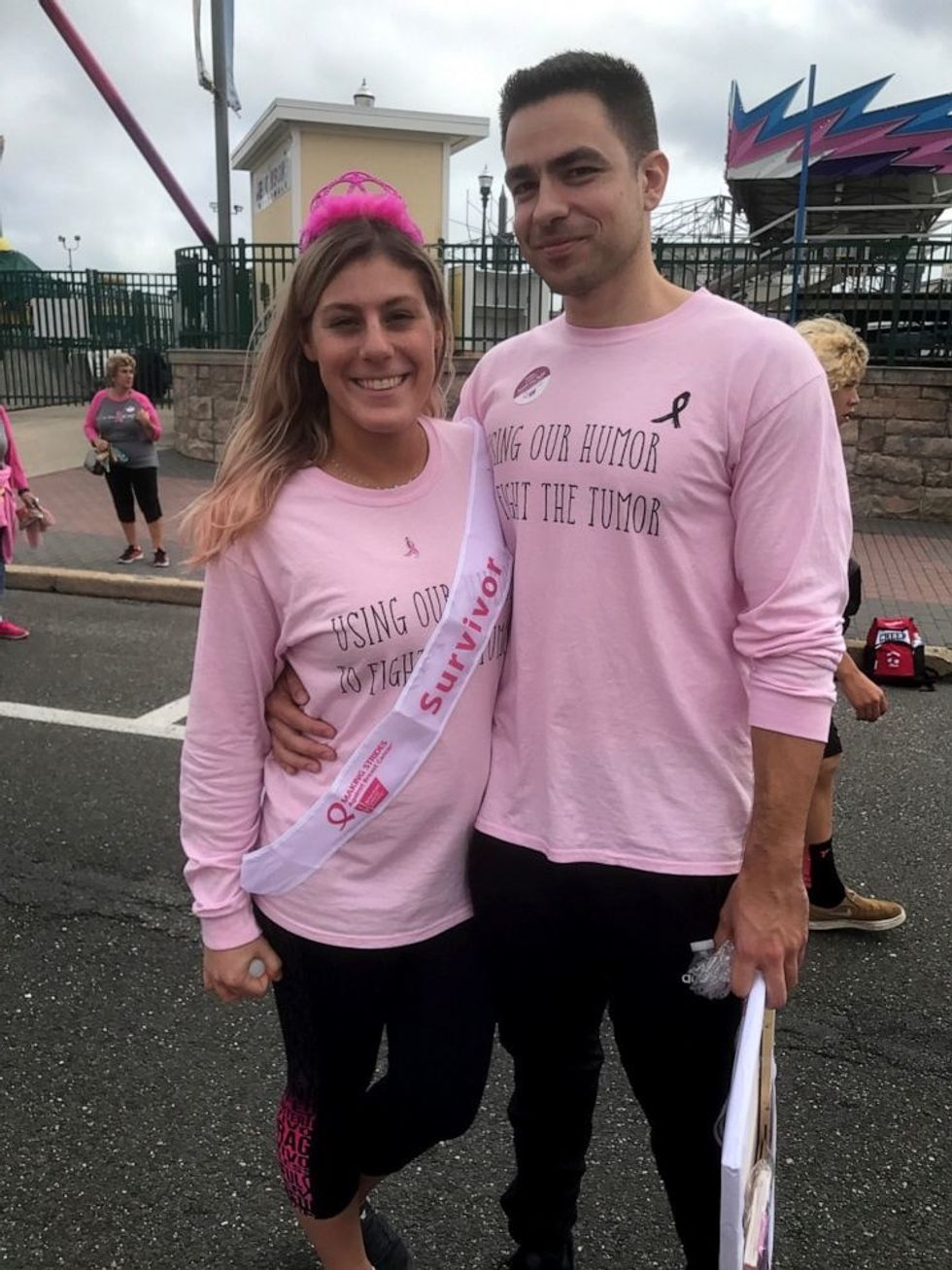 We all wish we can have someone like this in our corner, and some of us do. Through it all Allegretti was sure he was going to propose. He talked it over with her family and friends, "and we all decided it would bring a lot more joy even to the special day it was going to be already." Allegretti said.
And when the day came and she said yes, the hospital made a video of it (see above). The video then made its way to the LLG Events, an event planning company and they were so moved by it that they threw a wedding for Hanson and Allegretti on the house!
In the end, love literally won over cancer, which is the truest fairy tale there is.
popular