Family
20-year-old with just days to live arranges an emotional bedside wedding to his girlfriend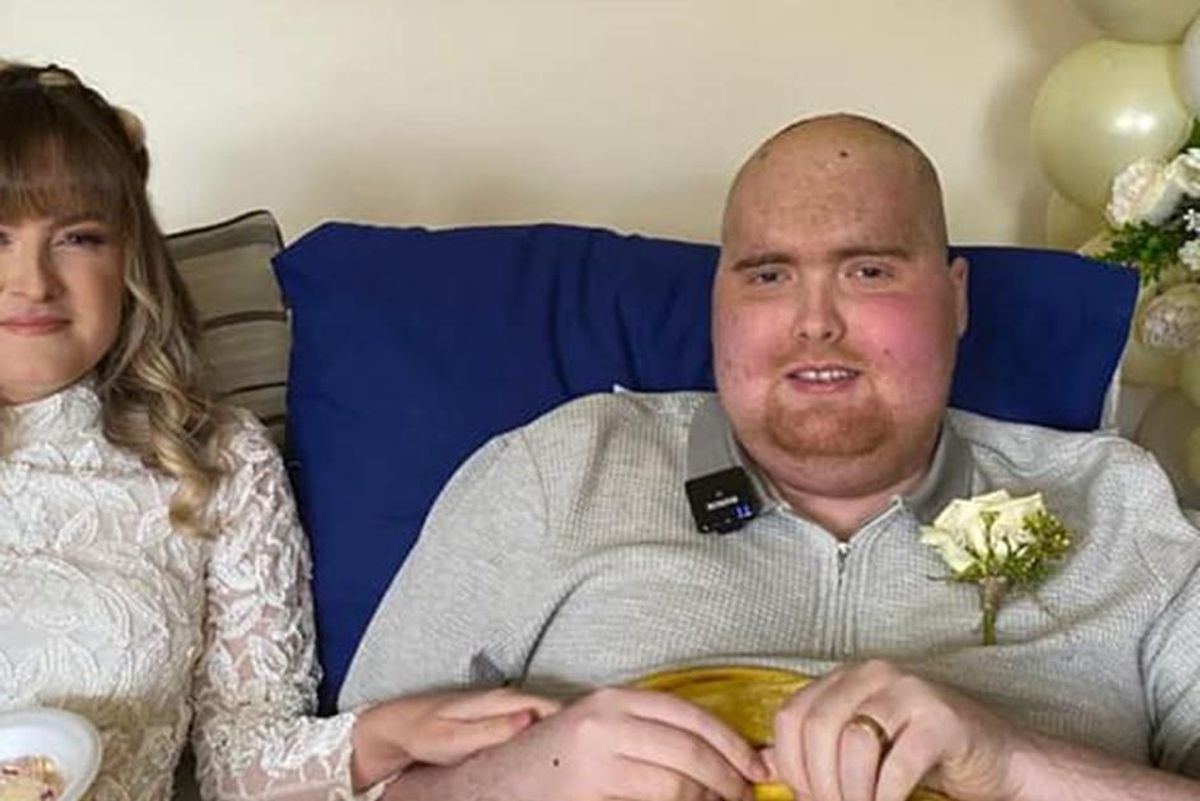 via Owens Glioblastoma Story / Facebook
Owen Copland, 20, is a perfect example of living life to the fullest, even in the most dire of circumstances.

The university student from Liverpool, England, began experiencing severe headaches late last year but had a hard time getting proper medical attention because of COVID-19 lockdowns.
It took three trips to the hospital until he finally got a CT scan last November. Unfortunately, the news was bleak, he had a Grade 4 Glioblastoma, one of the most aggressive forms of brain cancer.
Soon after the diagnosis, he went through a six-hour life-saving operation to remove the cancer. But earlier this month he learned that it continued to grow and he only had days to live. The tumor is pressing on his brain stem, significantly affecting the ability of his heart to function properly.
---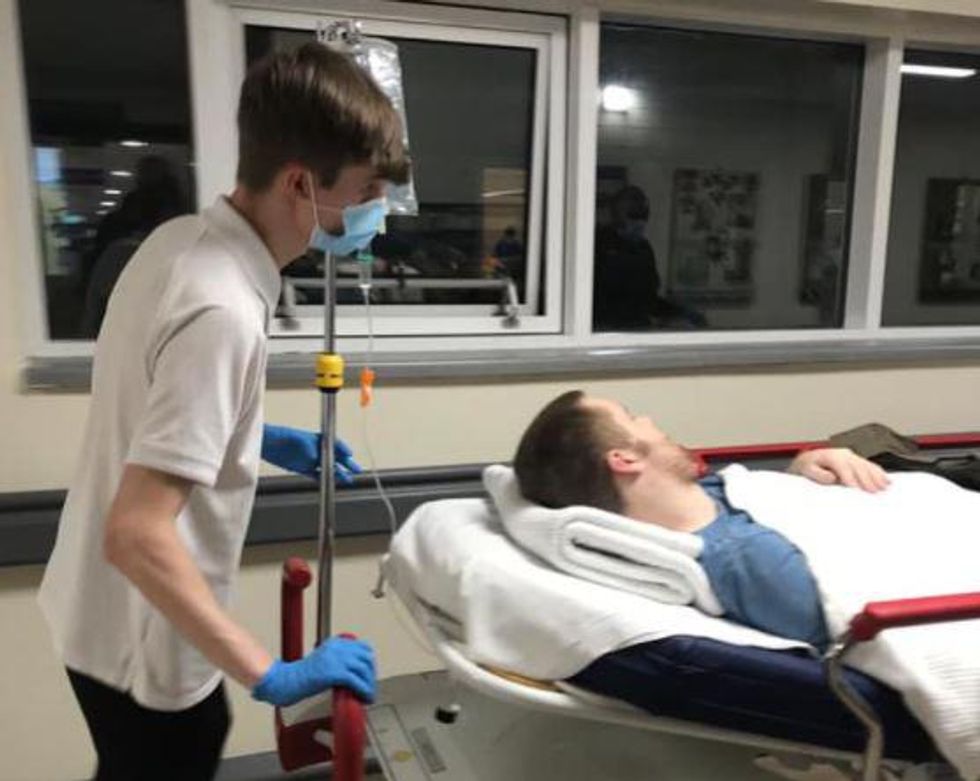 Owen going in for surgery. via Owens Glioblastoma Story / Facebook
After realizing the severity of his health condition, Owen proposed to Sarah Jones, 21, his girlfriend of two years.

"When I came home I saw my girlfriend and said, 'I want to marry you,'" he told The Daily Mail. Sarah said, "Yes."
Given the fact that time is of the essence, the couple was able to throw together a commitment ceremony in a matter of days. He called his buddy Luke and asked him to be his best man, and he was ready with a beautiful speech the next day.
Sarah found a dress, and his family rounded up some flowers, music, and food for the celebration.
"'It felt good to see my friends and hear my best man's speech, who I asked to be my best man just the day before," Owen said. The event was extra special for Owen because COVID-19 had kept him away from his friends for months.
"I'd been wanting to be on my game and speak to my friends online but because of Covid I couldn't see him," he said. "So to get a speech from my best man in person was emotional for both of us."
The wedding was just one of many ways his family has been there for him throughout his cancer battle. "Before I took my family for granted and since my diagnosis I have wanted them there by my side which they have been. I know they will never leave me or give up on me, I love them," he said.
Owen and his family have been very public about his fight to help to raise awareness for brain tumors. Owens mother, Gill, believes there isn't enough funding for the disease, so they created a Facebook page called "Owen & Glioblastoma" to bring awareness to his fight.

They've also set up a GoFundme page "to raise funds to go towards Owen's recovery and healing, cover any costs the family might be facing at this difficult time ..."
"I passionately believe there should be more funding into research for brain tumors," Gill said. "He and others who are suffering deserve this change to happen.
"While all cancers and illnesses are devastating, this is in a league of its own. It's like wading through mud," she added.