Atheists Are Like Terrorists, Except Without The Bad Ideas Or The Mindless Violence Or The Terrorism
Look out. The Atheists are coming. Or something...
04.17.12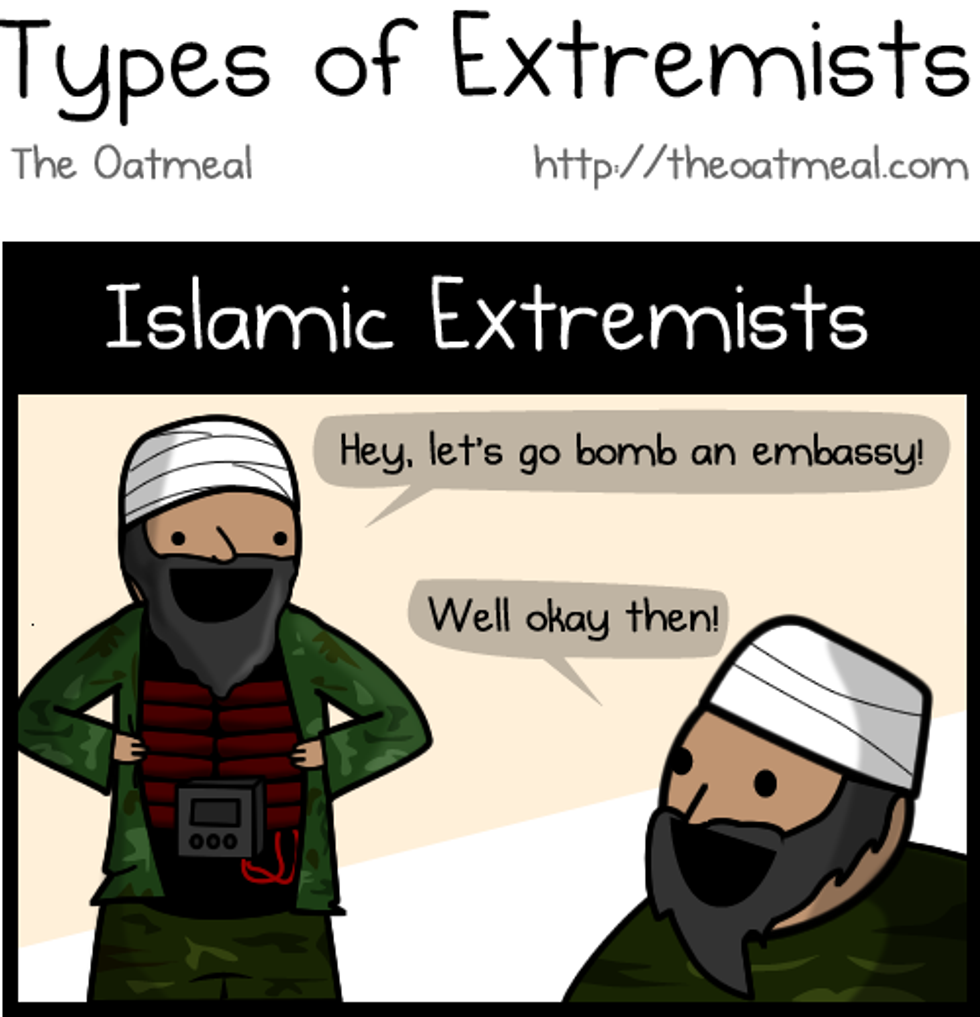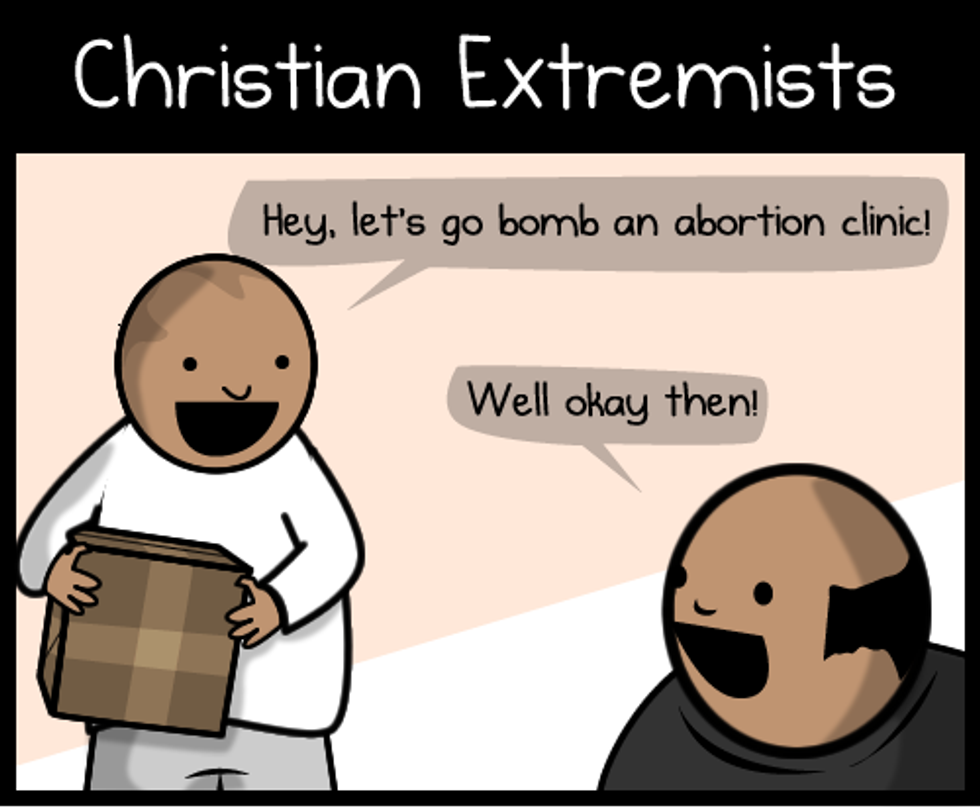 ---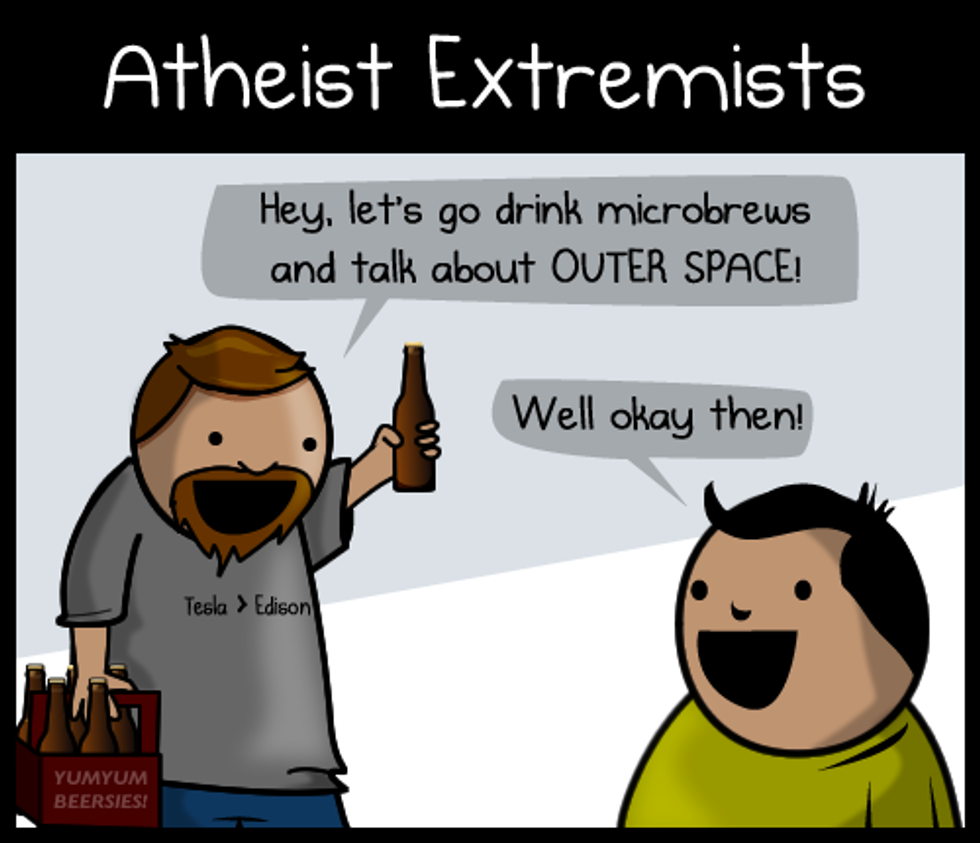 Special thanks to The Oatmeal for letting us repost this in it's full evil atheist glory. We promise to make a special infographic about an eagle falling in love with a cage-fighting nun at the Skynet tank factory real soon. It will include a singing dishwashing machine that never shuts up about astronomy.
More