Culture
Will the media still care about Black people after this historic moment has passed?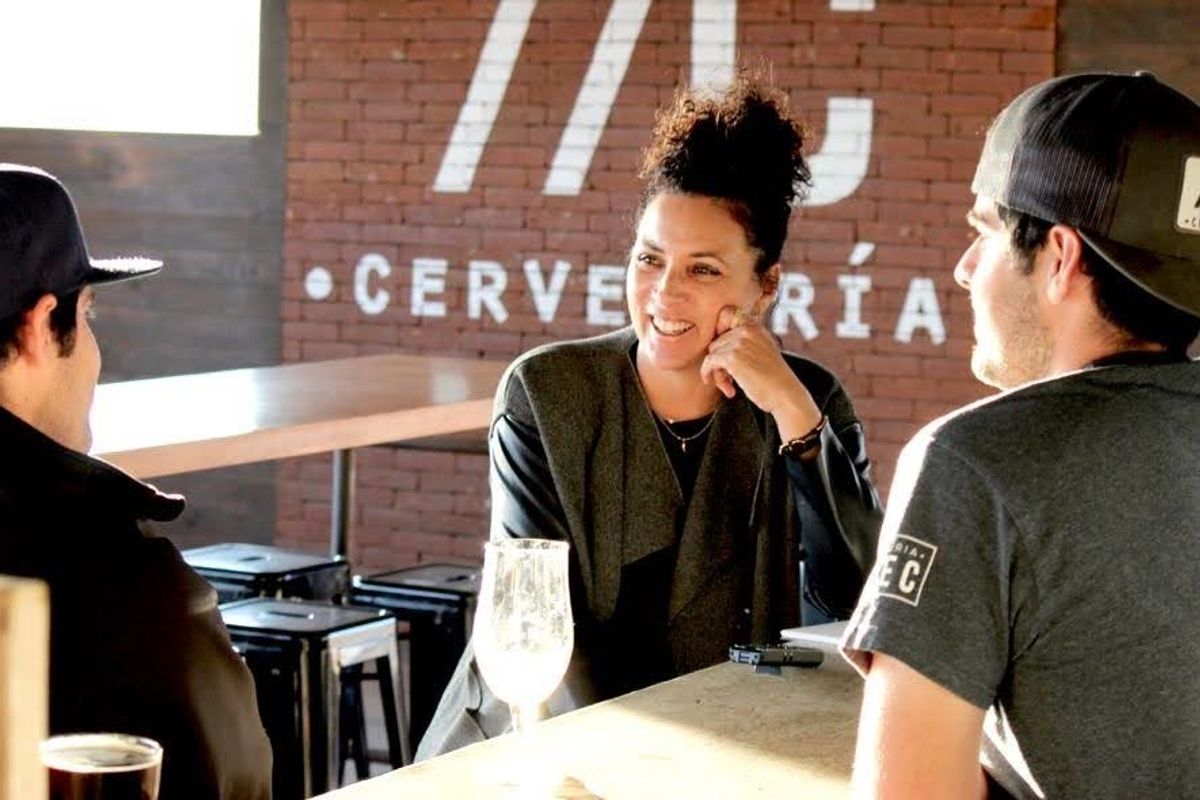 Dear media,
As a Black writer, I'm torn.
At this moment, I know you need me, and although I want to capitalize on that need, I need you to reflect, focus and institute significant and sustainable changes in your outlets. George Floyd is the news cycle now, but black bodies have been a casualty to white supremacy for hundreds of years. Too many Black people have died at the hands of police officers. Is this finally the moment of change? Think for a minute, why now?
You need my voice, insight and ability to help you navigate and understand our exploding racial powder keg. But most of all, you need my stories, my insight and my perception to speak to the moment. My question is, where will you be when I need you after this moment has passed?
---
Today, you fill your pages and websites with our bylines and content, hoping to infuse perspective and color into predominantly white content. You mine our pain with op-eds explaining systemic racism and the unyielding murders of our fathers, brothers, lovers, sons and daughters.
Will you still love us when the news cycle shifts? Or will we hear what we've heard so many times before? Crickets.
Will you be there to offer us the coveted jobs, with full-time benefits and paychecks that pay the bills? Or are your mastheads so full of white faces that you can't see us staring at you?
I've worked on staff in several television and radio newsrooms and gotten plum assignments as a freelance writer. I've even been fortunate enough to have stories published in prominent outlets and have been a journalist for eleven years. But I've seen firsthand the extreme racial disparities in the media. I've been the only person of color on a web team or in a newsroom. I've seen how few people of color are employed full-time at many organizations. I've rarely seen people who look like me inhabit the coveted seats of power.
You may ask: Why should we care?
These positions give writers like me the freedom to continue our craft, establish stable careers and support younger writers. It also provides us with the fantasy to explore our communities and the world at large—not just when one of us is struck down in cold blood.
Ebonye Gussine Wilkins' work focuses on media inclusion and better representation. She helps corporations, nonprofits and individuals assess their content and revise or create better work to reflect the communities they serve. Wilkins explains it like this: "Part of preventing this kind of scramble at the last minute would be to hire writers of color much earlier," she says. "Hire them more regularly, pay them proper rates, not the bottom of the barrel rates, and give them an opportunity to write about things other than just 'black issues.'"
In other words, editors, you're the gatekeepers. It's not enough for your outlets to hire the "one." The token African American, Asian, Native American, or person of Latin origins to sit in your newsroom and write, edit and assign all the stories about people in underrepresented communities. One is not enough.
Solomon Jones recently wrote an op-ed for the Philadelphia Inquirer about being the only Black male news columnist. He described the issue as a problem that exists at most major outlets. "It is whiteness — the structures and social phenomena that produce white privilege — that causes outlets like The Inquirer to publish racially offensive material," Jones wrote. Adding, "I truly believe it is not always intentional. However, when your editors are overwhelmingly white when you are self-congratulatory in your white liberalism, and when you routinely ignore the input of black people, you end up with headlines like "Buildings Matter, Too."
This month, Hearst Magazines named its first Black editor-in-chief. Samira Nasr to helm Harper's BAZAAR. She is the first black editor-in-chief in the history of the 153-year-old Hearst-owned publication. Let that sink in for a moment.
Condé Nast beat Hearst eight years ago when Keija Minor was appointed as the first African American editor-in-chief of a Conde Nast publication in 2012.
But let's not get too excited about Condé Nast. Amid ongoing allegations of racism and unequal treatment at Bon Appétit, editor-in-chief Adam Rapoport resigned. Days later, Anna Wintour, editor-in-chief of Vogue since 1988, artistic director for Condé Nast, and Vogue's publisher, since 2013, released a letter of apology for the lack of diversity at Vogue.
"We have made mistakes too, publishing images or stories that have been hurtful or intolerant. I take full responsibility for those mistakes," Wintour wrote. "It can't be easy to be a Black employee at Vogue, and there are too few of you. I know that it is not enough to say we will do better, but we will — and please know that I value your voices and responses as we move forward."
Jonita Davis is an Indiana-based writer who covers social and cultural topics. Her work has appeared in The Washington Post, The Guardian, Vox, Sisters from AARP, and others. She explained that outlets that had previously ghosted her are now clamoring for her stories. She says that as much as she has "FOMO" aka "fear of missing out," she's too pissed to take the assignments.
"If you can't go to your staff now to cover protests and all the issues happening now, then maybe that's a problem," Davis says. "If you have to go running and looking for Black writers, then you don't have a diverse staff. Instead of publications looking to this moment as a call to action to change things, they're patting themselves on the back for hiring Black freelancers."
Just in case you don't know the rates for freelance writers at major outlets – they range from the rare outlet that pays $1 or $2 a word to $100 for thousands of words – which is not enough to survive on.
So, here we are, and here are the facts. Real and lasting change comes from hiring people of color for full-time writing, editing and management positions that pay good salaries with benefits. The truth is, it's great that Black voices are being heard now, but it should have happened long ago.
The question is simple. But, the answer is far more complicated. You need us now. But will you still want us tomorrow?
Rebekah Sager is an award-winning journalist with over a decade of experience covering news, lifestyle, entertainment, and human-interest stories. She's contributed to Playboy, Cosmopolitan, Vice, The Hollywood Reporter, GOOD, and more. She's profiled Billy Porter, Ru Paul, Kathy Griffin, Amber Rose, Danny Trejo and the founder of Kind Bars, and the co-founder of the Black Lives Matter movement, Patrisse Cullors to name a few. Sager is currently working on a book about her years working in media called "Clickable & Sharable," a Black girl version of "Bridget Jones Diary," meets "A Devil Wears Prada."