Photo courtesy of Macy's
True
Seven year-old Pastor knows that simple joys make life worthwhile. He loves visits from Santa. And he loves a good hamburger.
However, unlike most kids his age, Pastor is bravely battling leukemia. After a year of doctors' visits and painful cancer treatments, Pastor and his family needed a break. That's when Macy's and Make-A-Wish® stepped in to help lighten up Pastor's year.
Make-A-Wish is a nonprofit that helps fulfill the wishes of children with critical illnesses. While some children wish for celebrity meetups or trips abroad, Pastor's wish was specific and sweet: he wanted to meet Santa for a hamburger near his home in Sacramento.
To make it happen, Pastor's local Make-A-Wish chapter reached out to its longtime partner Macy's to arrange Santa's journey from the North Pole to California.
Pastor arrived at the store in a white stretch limousine and was welcomed by smiling elves surrounded by hundreds of red and white balloons. Inside, Santa greeted Pastor from a silver throne inside a winter wonderland packed with oversized candy canes, golden gift boxes, and evergreens decked out in Christmas lights. Together they picked out ornaments from the Macy's holiday display, then left the store together to visit Santa's reindeer. After their big day, the pair feasted on burgers and hot chocolate with family and friends.
"When we heard about Pastor's sweet wish to meet Santa, we quickly thought of our partners at Macy's and what a wonderful tie-in to the annual Macy's Believe letter-writing campaign," said Michele Sanders, Vice President of Strategic Communications for Make-A-Wish. "Pastor, his entire family, and all involved were in awe of the 'winter wonderland' created just for him and Santa."

"When Pastor turned to us with amazement and said, 'You made my wish come true!', we knew the magic that was created by the combined efforts of Macy's and Make-A-Wish was truly amazing," said Lorie Hennessey, chapter Vice President of Mission Delivery, the division in charge of wish fulfillment.
Make-A-Wish couldn't spread joy to children, families, and communities without the generous support of individuals and corporate partners like Macy's. Giving can start with something as simple as a letter to Santa: If you write a letter online at Macy's or drop one off at a big red letterbox in-store, Macy's will donate $1 to Make-A-Wish, up to $1 million in total.
Besides sending letters to Santa, there are even more ways to support Make-A-Wish at Macy's during the season of giving. For every purchase of the $4 Believe Bracelet, Macy's will donate $2 to Make-A-Wish from now through December 31. Customers can also donate online through the end of 2021 to help spread hope and happiness to children with life-changing illnesses.
Since 2003, Macy's has donated over $137 million to Make-A-Wish. These donations have helped Make-A-Wish fulfill the dreams of more than 16,000 young people just like Pastor.
More
Choosing to have kids or not have kids is no one else's decision but yours.
This article originally appeared on 12.19.16


"When are you guys going to start having kids?"
Like many couples, Carrie Jansen and her husband Nic had heard this question a million different ways, a million different times.
The pressure really started to mount when the pair, who've been together for eight years, got married three years ago. While Carrie loves kids (she's an elementary school teacher, after all), she and Nic simply aren't interested in having kids of their own. Now or ever.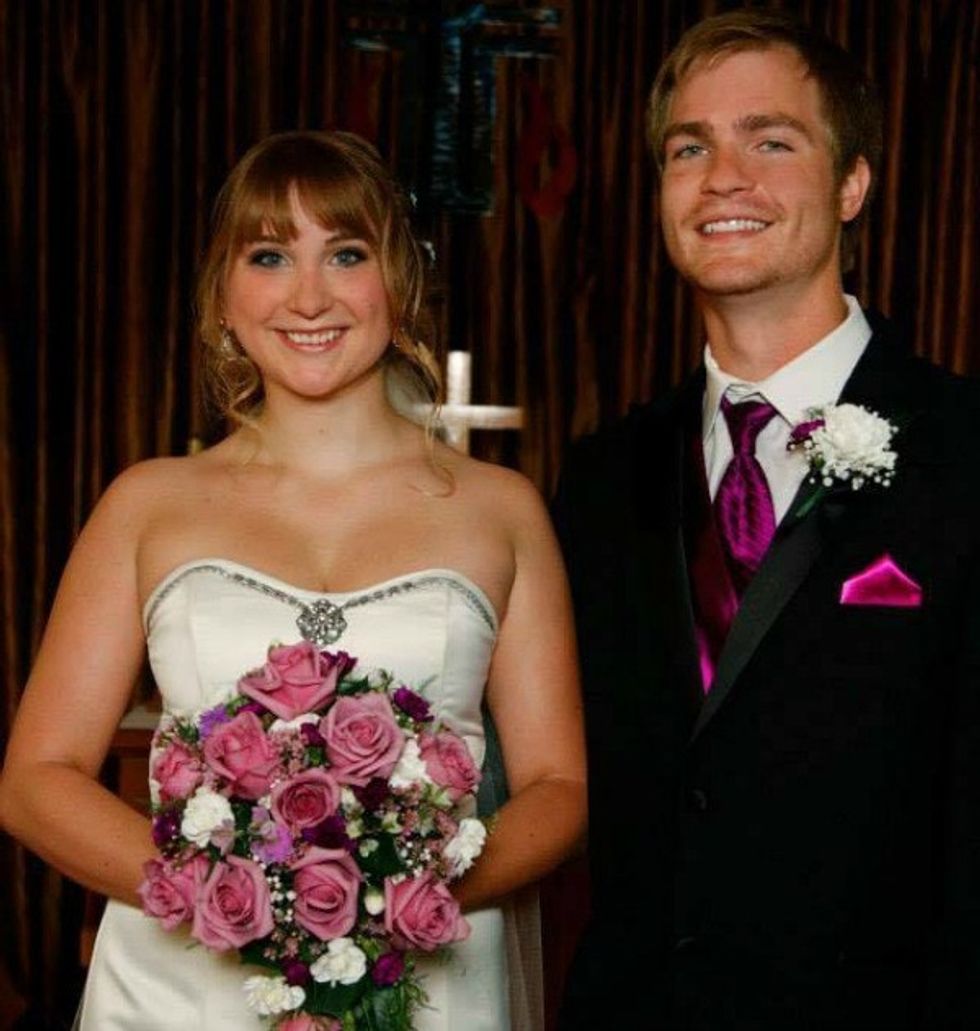 "It's not what I was meant for," explains Carrie in a Facebook message. "It's like, I love flowers, and everyone loves flowers. But that doesn't mean I want to grow my own. I'm perfectly happy admiring other people's gardens."
Carrie wanted to tell her family that they don't plan on having kids but knew if she did, they'd say something like, "Oh you'll change your mind one day!" and that pesky question would keep rearing its ugly head.
Rather than continue to deflect the question over and over, Carrie decided to do something a little bit different.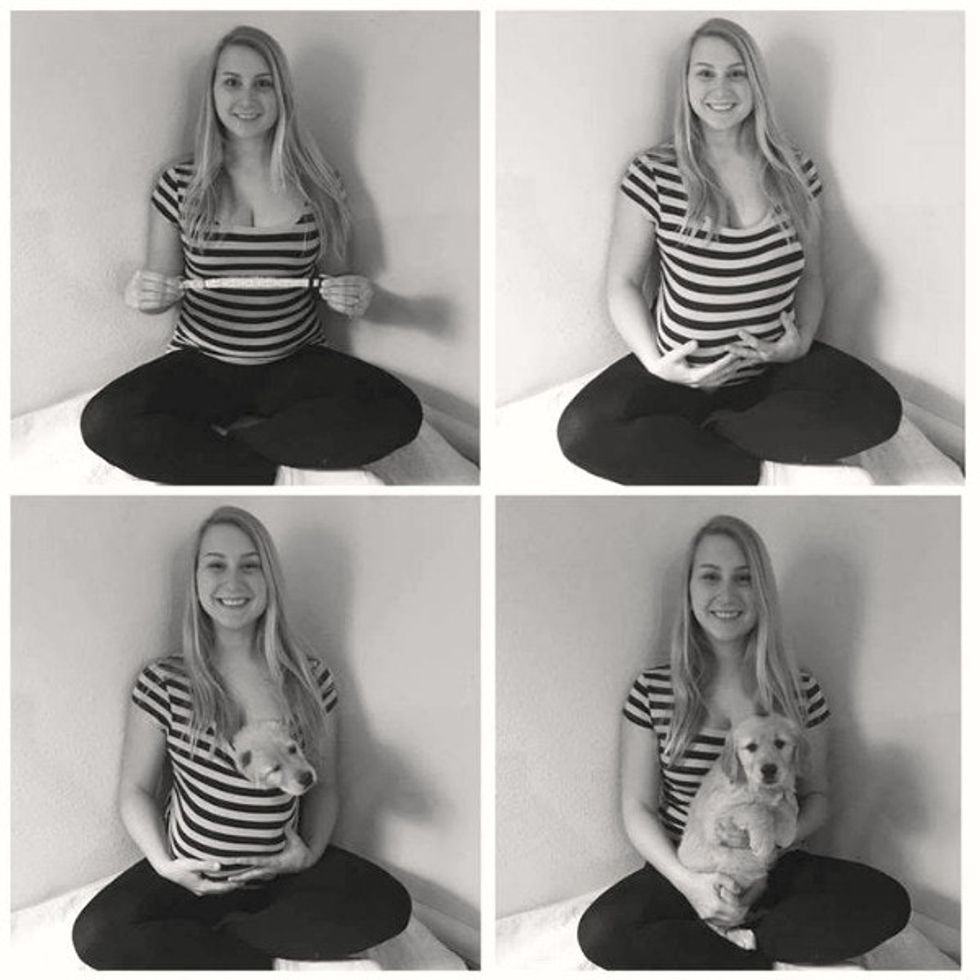 Photo via Carrie Jensen/Imgur, used with permission.
Since the couple was adding another mouth to feed to the family, they decided to announce it with a series of maternity-style photos, revealing the twist: The new addition was a puppy named Leelu, not a baby.
"My husband and I have been married 3 years and everyone is bugging us about having a baby. Close enough right?" she captioned the photos.
Her pictures went insanely viral, with many of the commenters giving her props for hilariously addressing the dreaded "kids " question.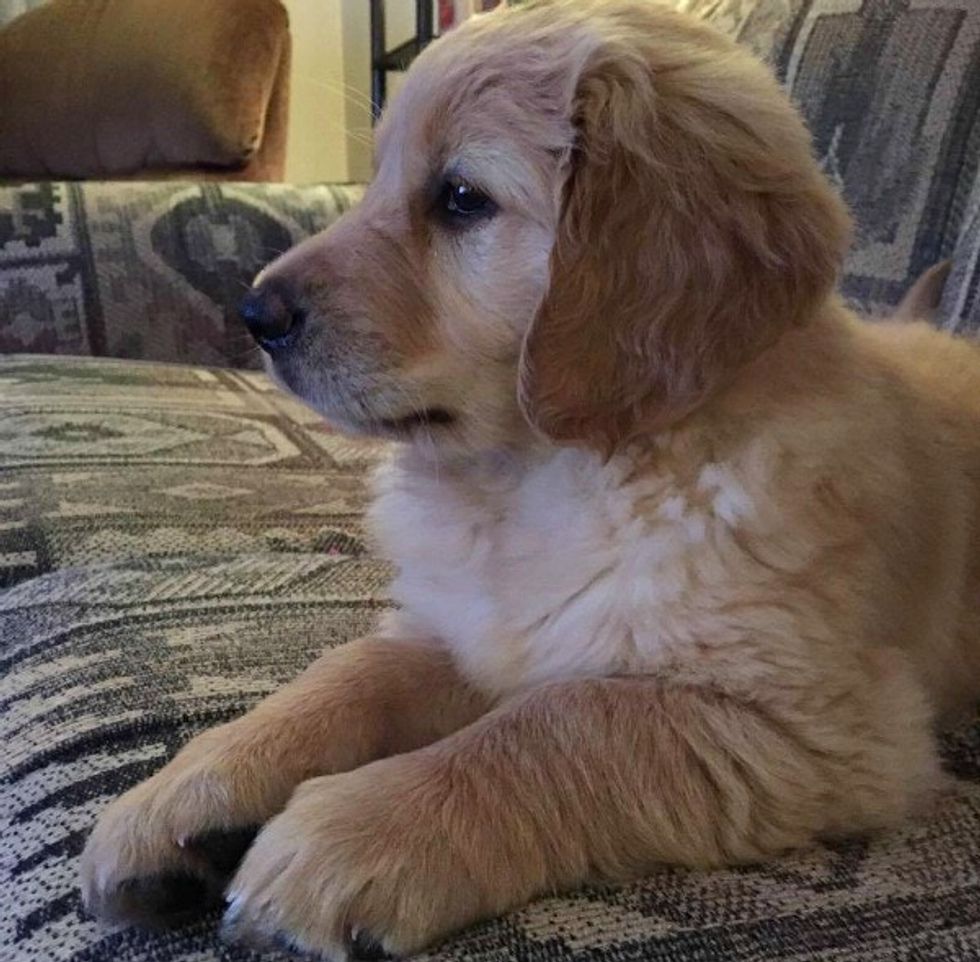 Photo via Carrie Jansen, used with permission.
"If you don't want kids, don't have kids. Seriously. Have fun with each other. I had three kids early and it's all about them now," wrote one user. "I wish people would just mind their business raising a kid ain't easy and cheap," wrote another.
"I got my husband a vasectomy for his birthday this year. Best gift ever," chimed in a third.
Carrie was overwhelmed and inspired by the viral response. "Having children is definitely a hot topic, and one that is evolving in this generation like so many other social issues," she says. "It's exciting to find others that feel the same way I do."
Carrie is hardly alone in not wanting to have kids — in fact, a record number of women are choosing not to have kids today.
In 2014, the U.S. Census Bureau's Current Population Survey found 47.6% of women between age 15 and 44 had never had children, which is the highest percentage on record. Despite the numbers, however, because we still live in a patriarchally-driven society, women regularly face the expectation that they should be mothers, and they often are judged if they decide not to be.
Whether you want to have one kid, five kids, no kids, or a puppy, the choice should be yours and no one else's.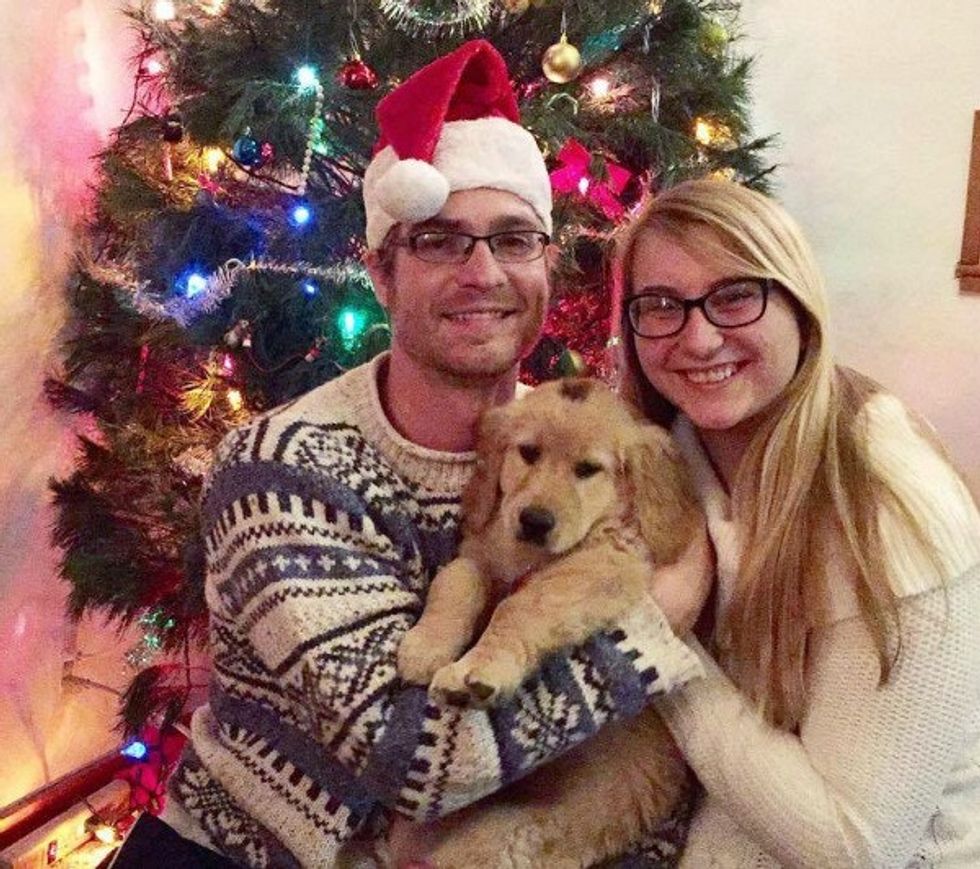 Photo via Carrie Jansen, used with permission.
No one else has the right to put pressure on you to change your body and life in a drastic way. Thankfully, because of women like Carrie — and partners like Nic — who aren't afraid to bring the subject out in the open, the expectations are slowly but surely changing.
Get stories worth sharing delivered to your inbox
Get stories worth sharing delivered to your inbox