True
When Molly Reeser was a student at Michigan State University, she took a job mucking horse stalls to help pay for classes. While she was there, she met a 10-year-old girl named Casey, who was being treated for cancer, and — because both were animal lovers — they became fast friends.
Two years later, Casey died of cancer.
"Everyone at the barn wanted to do something to honor her memory," Molly remembers. A lot of suggestions were thrown out, but Molly knew that there was a bigger, more enduring way to do it.
"I saw firsthand how horses helped Casey and her family escape from the difficult and terrifying times they were enduring. I knew that there must be other families who could benefit from horses in the way she and her family had."
Molly approached the barn owners and asked if they would be open to letting her hold a one-day event. She wanted to bring pediatric cancer patients to the farm, where they could enjoy the horses and peaceful setting. They agreed, and with the help of her closest friends and the "emergency" credit card her parents had given her, Molly created her first Camp Casey. She worked with the local hospital where Casey had been a patient and invited 20 patients, their siblings and their parents.
The event was a huge success — and it was originally meant to be just that: a one-day thing. But, Molly says, "I believe Casey had other plans."
One week after the event, Molly received a letter from a five-year-old boy who had brain cancer. He had been at Camp Casey and said it was "the best day of his life."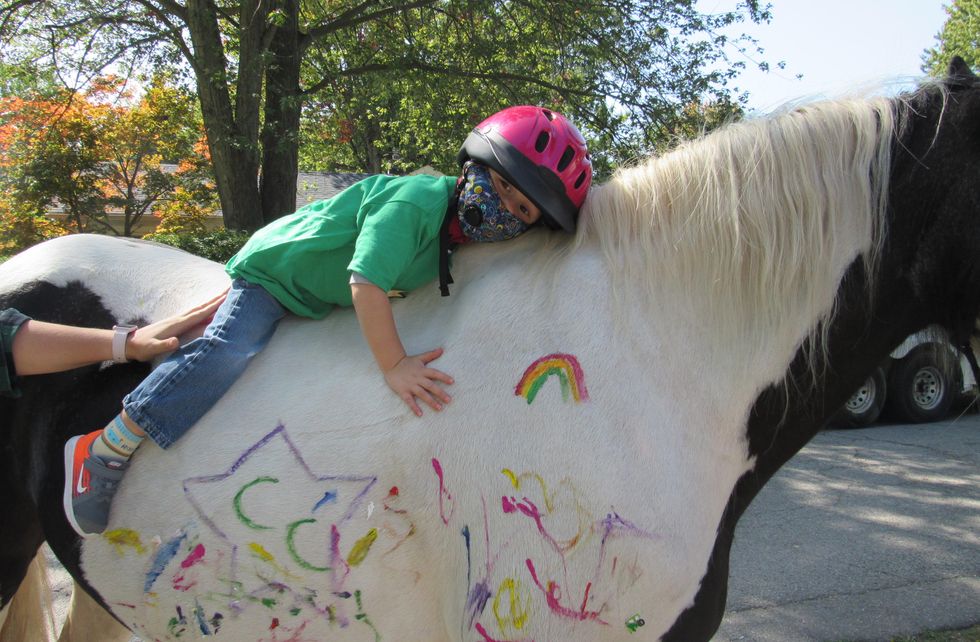 "[After that], I knew that we had to pull it off again," Molly says. And they did. Every month for the next few years, they threw a Camp Casey. And when Molly graduated, she did the most terrifying thing she had ever done and told her parents that she would be waitressing for a year to see if it might be possible to turn Camp Casey into an actual nonprofit organization. That year of waitressing turned into six, but in the end she was able to pull it off: by 2010, Camp Casey became a non-profit with a paid staff.

"I am grateful for all the ways I've experienced good luck in my life and, therefore, I believe I have a responsibility to give back. It brings me tremendous joy to see people, animals, or things coming together to create goodness in a world that can often be filled with hardships."
Camp Casey serves 1500 children under the age of 18 each year in Michigan. "The organization looks different than when it started," Molly says. "We now operate four cost-free programs that bring accessible horseback riding and recreational services to children with cancer, sickle cell disease, and other life-threatening illnesses."
In addition to the day camp, they have also found ways to make horses accessible to immunocompromised, homebound patients through their Horsey House Call program. "[It] deploys 30 times a summer to knock on the doors of vulnerable children and surprise them with a horse for the afternoon," she explains. "Our all-volunteer team and therapy horse stays for about 3 hours to provide rides, grooming lessons, games, crafts, pizza, music, and more."
Other programs offered include Cowboy Camp Outs, an all-inclusive weekend getaway for families, and Lone Star Getaways, which provides a cost-free stay at a privately-owned rental property.
Camp Casey is also collaborating with other nonprofits to increase their impact in the community. They're currently partnering with the Buffalo Soldiers Heritage Association, which spreads awareness of the first all-Black cavalry in the United States. Together, they're deploying some of the Buffalo Soldiers' horses to Horsey House Calls and inviting families to the Buffalo Soldiers stables.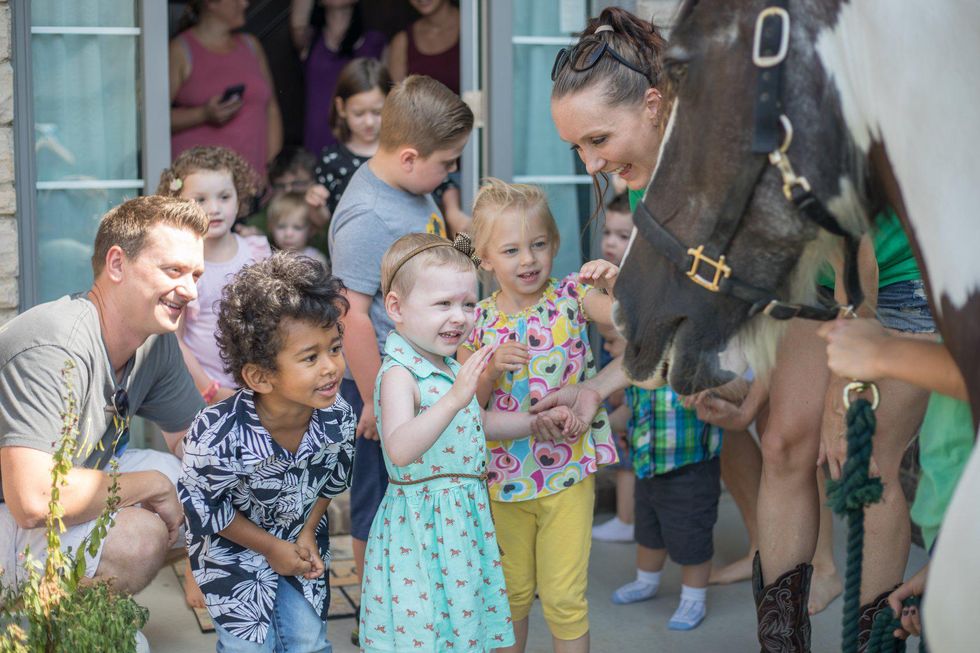 Molly is being named one of Tory Burch's Empowered Women of the year for her work with Camp Casey. The donation she receives as a nominee is being awarded to Camp Casey's programs run at the Buffalo Soldiers Heritage Association.

"The ultimate goal for Camp Casey is to be able to offer year-round programs," Molly says. "Michigan's harsh winters make it difficult to conduct our outdoor programs but, sadly, many of the children who need our services pass away before the weather permits us to serve them."
"We are actively working with the Buffalo Soldiers Heritage Association and the city of Detroit to eventually erect an indoor horseback riding arena that would allow for year-round programs for both nonprofit organizations."
popular
That's why Verizon is launching a gaming tournament.
Courtesy of Verizon
True
If someone were to say "video games" to you, what are the first words that come to mind? Whatever words you thought of (fun, exciting, etc.), we're willing to guess "healthy" or "mental health tool" didn't pop into your mind.
And yet… it turns out they are. Especially for Veterans.
How? Well, for one thing, video games — and virtual reality more generally — are also more accessible and less stigmatized to veterans than mental health treatment. In fact, some psychiatrists are using virtual reality systems for this reason to treat PTSD.
Secondly, video games allow people to socialize in new ways with people who share common interests and goals. And for Veterans, many of whom leave the military feeling isolated or lonely after they lose the daily camaraderie of their regiment, that socialization is critical to their mental health. It gives them a virtual group of friends to talk with, connect to, and relate to through shared goals and interests.
In addition, according to a 2018 study, since many video games simulate real-life situations they encountered during their service, it makes socialization easier since they can relate to and find common ground with other gamers while playing.
This can help ease symptoms of depression, anxiety, and even PTSD in Veterans, which affects 20% of the Veterans who have served since 9/11.
Watch here as Verizon dives into the stories of three Veteran gamers to learn how video games helped them build community, deal with trauma and have some fun.
Band of Gamers www.youtube.com
Video games have been especially beneficial to Veterans since the beginning of the pandemic when all of us — Veterans included — have been even more isolated than ever before.

And that's why Verizon launched a challenge last year, which saw $30,000 donated to four military charities.
And this year, they're going even bigger by launching a new World of Warships charity tournament in partnership with Wargaming and Wounded Warrior Project called "Verizon Warrior Series." During the tournament, gamers will be able to interact with the game's iconic ships in new and exciting ways, all while giving back.
Together with these nonprofits, the tournament will welcome teams all across the nation in order to raise money for military charities helping Veterans in need. There will be a $100,000 prize pool donated to these charities, as well as donation drives for injured Veterans at every match during the tournament to raise extra funds.
Verizon is also providing special discounts to Those Who Serve communities, including military and first responders, and they're offering a $75 in-game content military promo for World of Warships.
Tournament finals are scheduled for August 8, so be sure to tune in to the tournament and donate if you can in order to give back to Veterans in need.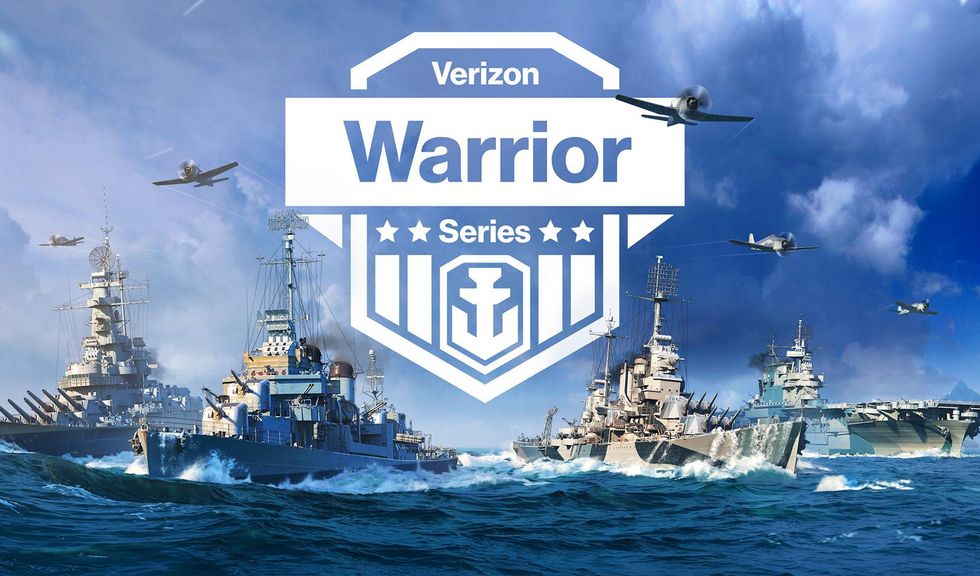 Courtesy of Verizon
Courtesy of Capital One
True
We and other personal finance experts have long talked about the financial challenges of the LGBTQ+ community. That includes access to equal housing, services protections and wage inequality because of one's sexual orientation or gender identity.
While those protections would be included in the Equality Act, legislation remains pending in Congress.
To be fair, the LGBTQ+ community has made significant progress over the last several years. The two most notable being the Supreme Court's 2015 ruling to ensure marriage equality and 2020 decision to ban employment discrimination based on sexual orientation or gender identity. That progress has continued with the current administration, as President Joe Biden recently signed executive orders protecting LGBTQ people from housing and services discrimination.
The LGBTQ+ community faces a unique set of financial challenges that are preventing equal opportunity for all.
Let's break down some of the obstacles confronting members of the LGBTQ+ community.
Queer people are often expected to pay more
One LGBTQ+ financial challenge is the expectations — and misconception — that LGBTQ people can or should pay more because we don't have kids. While 15% of LGBTQ people have kids — compared to 38% of opposite-sex couples — it's not a cause for LGBTQ people having more money.
In fact, because of wage inequality for people in the LGBTQ community, having fewer opportunities for career advancement and in many cases needing the physical and emotional safety that comes with living in an LGBTQ-friendly city (many of which often have high costs of living), it's likely that your LGBTQ+ sibling or friend doesn't have as much financial security as their straight counterparts.
This is why we didn't travel for the holidays for three years while paying off credit card debt. Adding $800 to $1,000 in plane tickets to the credit cards we were working hard to pay off didn't make sense. Yet, our families never offered to come to where we lived for a holiday and foot the travel expenses.
A similar situation arises when caring for aging parents. LGBTQ folks are more likely to be asked to care for aging parents, which is backed by a 2010 MetLife study. This increases the financial burdens and restricts the savings opportunities for LGBTQ folks.
Queer people, especially gay men, struggle with the 'hysteresis effect'
There's also the lingering consequence of the HIV/AIDS epidemic on the LGBTQ community, specifically for gay men.
As Paul Donovan said on Queer Money® episode 252 about his book, Profit and Prejudice: The Luddites of the Fourth Industrial Revolution, that then created a hysteresis effect.
The hysteresis effect occurs when a singular event has an economic effect that lasts even after the initial event no longer exists.
Of course, we're still fighting HIV/AIDS. But we know more and have more resources to fight HIV/AIDS and it's no longer the death sentence it once was. A lingering economic effect for many LGBTQ+ people is "an unhealthy short-term view when it comes to finances," according to Donovan.
Our struggle with the hysteresis effect is one reason we got into $51,00 in credit card debt. We had a myopic view of what being successful was and spent accordingly.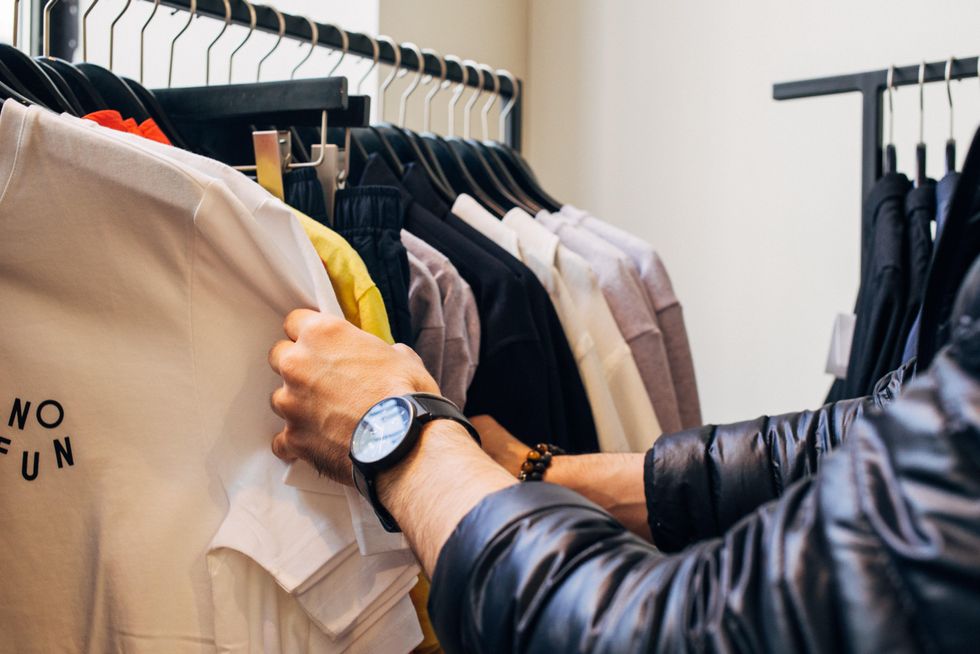 Photo by Charles Deluvio on Unsplash
The consequences compound on the challenges above and the many LGBTQ+ financial challenges about which we and many others have written. For example, LGBTQ+ people have smaller emergency savings accounts, less in retirement savings and more in debt than the general population, according to Student Loan Hero.

How to overcome those challenges
Get clear and become committed to your life and money goals
There are a lot of emotions tied to money. We attach our self-worth and value to money. We sometimes feel guilty that we have money while we also sometimes feel guilty that we don't have enough money. If we're letting family or loved ones guilt us into paying for what we can't afford, paying more than our fair share, or risking our financial security, we likely have emotional reasons, such as the need to please, to cause that.
This is just one reason why it's important for LGBTQ+ folks to get crystal clear on what matters most to us. We must figure out what we want our lives to look like and what we want to achieve, then architect our lives to reach those goals. That includes financing. If being helpful, giving or being charitable is one of our goals, we can include that in our life and financial plans.
If we have fewer resources at hand, then being clear on the one or two things we most want to achieve in life can help us efficiently spend our money and have money left over to help the people we care about or to meet our obligations.
Let's be hopeful (and intentional) about our future
As Dr. Martin Luther King, Jr. famously said, "the arch of the moral universe is long and bends toward justice".
There's no doubt it's bending toward justice in the LGBTQ+ community. The solution is that we must recognize that.
This means that while we live our best lives today, we must consider our long-term financial security and the lives we want to live when we're older. To be clear, living our best lives today and having financial well-being to live our best lives in the future aren't mutually exclusive.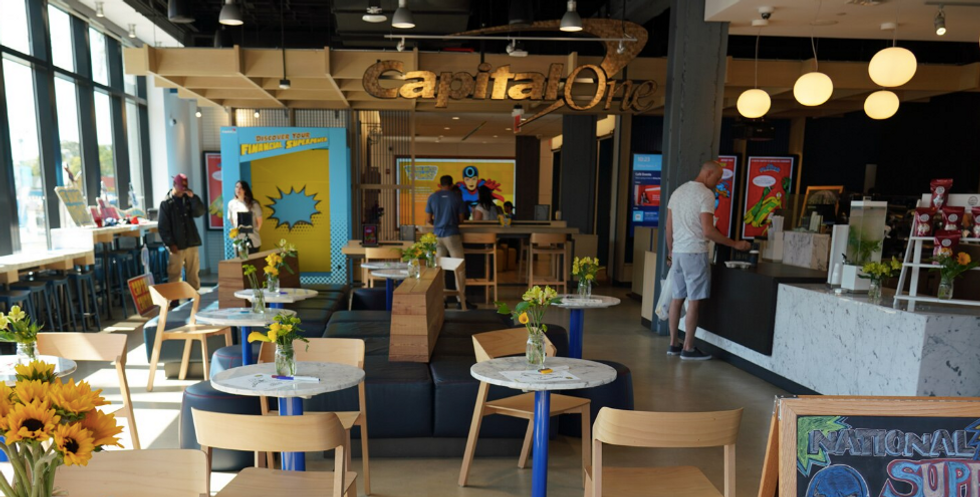 Courtesy of Capital One's website
It's by talking with our friends and family about money, working with a Money Coach at a Capital One Café or other financial planner to recognize what matters most to us today and what we want in the future.

It's for these challenges and opportunities that we're strong advocates for LGBTQ+ financial independence and why we're proud to partner with Capital One. Though people have nuanced backgrounds, Capital One believes, as we do, that finances should work for everyone. That's why Capital One
supports LGBTQ+ communities
facing unique economic hardships through both products and programs supporting our needs.
Get stories worth sharing delivered to your inbox