Identity
Video shows 80 years of subtle sexism in 2 minutes
Subtle, persistent sexism over a lifetime is like water torture.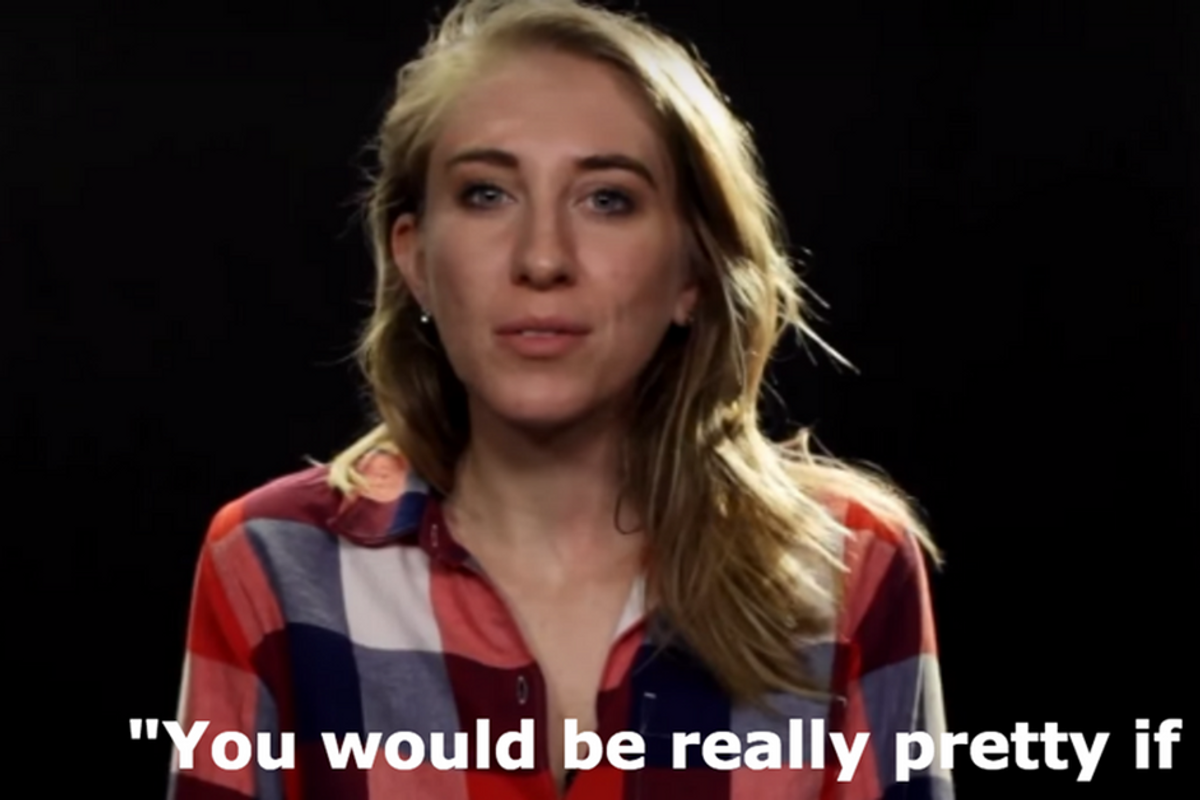 via HuffPo
Subtle, condescending sexist remarks such as "When are you going to have children?" and "You'd be so pretty, if you tried" are heard by women on a daily basis. Like water torture, what's subtle and persistent can become debilitating over a lifetime.
Making things more difficult is the contradicting nature of many sexist clichés that women are subjected to starting in childhood, such as "Is that all you're going to eat?" and "You eat a lot for a girl." Then there are the big-time, nuclear bomb sexist remarks such as "Don't be a slut" and "What were you wearing that night?" that are still shockingly common as well.
---
It's hard for men to truly grasp this never-ending barrage of sexism because it's not in their faces. That's why The Huffington Postcreated the video "48 Things That Women Hear in a Lifetime* (*That Men Just Don't)," in which women of all ages share the most common sexist comments they hear—but which men never do.