Pop Culture
Need an uplifting listen? Here are some podcasts we love.
The best of humanity in your earbuds.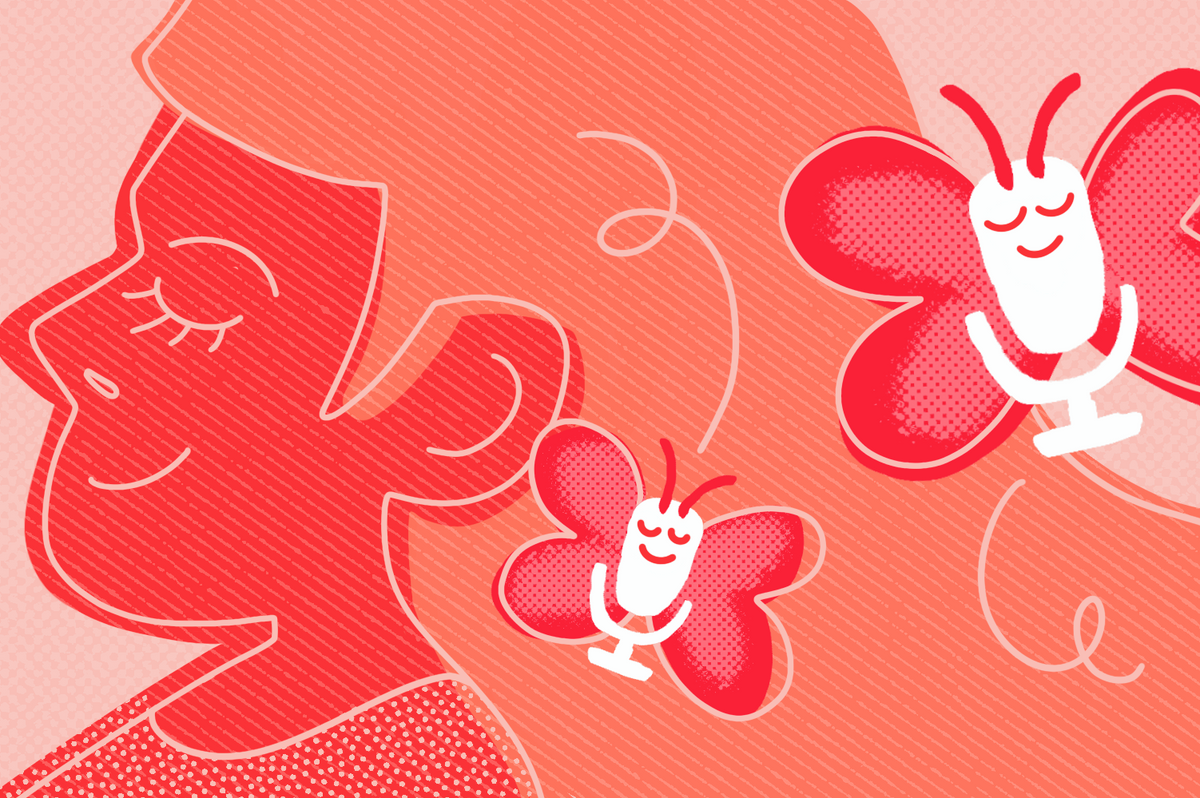 via Upworthy
There are over 850,000 podcasts with 48 million episodes in the world so it can a little overwhelming to find the right one to throw on in your earbuds. If you're a fan of Upworthy's uplifting news stories and social media posts, then you'll probably enjoy some of these podcasts that brighten our days.
---
Upworthy Weekly
Ok, we may be a little biased but we love our first-ever podcast that's a lighthearted look at some of our most popular and engaging stories. It's the perfect way to shake off the Monday-to-Friday news cycle with a refreshing dose of good news. Upworthy Weekly is hosted by Alison Rosen from the super-popular podcast "Alison Rosen is Your New Best Friend" and Upworthy staff writer Tod Perry.
Subscribe now on Apple Podcasts, Google Podcasts, Spotify, Stitcher, or iHeart Radio.
Follow Friday
"Follow Friday" is your guide to the best people on the internet. Every week, Eric Johnson sits down with writers, podcasters, comedians and more to find out who they follow, and why.
Were You Raised By Wolves?
Etiquette, manners and beyond! Join Emmy Award-winning journalist Nick Leighton and acclaimed comedian Leah Bonnema ("The Late Show with Stephen Colbert"), the perfect odd couple, as they try to make the world a nicer, more polite place and offer up practical advice to help you smoothly glide through any situation.
The Good News Podcast
Everything we hear in the news these days is bad. We wake up, read the headlines and immediately get stressed out. We hear all the bad news, but we rarely hear the good news—and there's actually a lot of it. So to make each day more bearable, Cards Against Humanity created "The Good News Podcast."
The Ten News
"The Ten News" podcast explores topics kids care about most including events, sports, science, gaming, pop culture, entertainment and more. With new episodes every Tuesday, Thursday and extras on Saturdays, it's a great way for you and your family to stay connected with what's going on in the world. "The Ten News" also features some pretty awesome guests; LEGO Masters Judge Amy Corbett, America's top doctor Dr. Anthony Fauci, Sarah Natochenny, the voice of Ash Ketchum for "Pokemon" fans and many more.
The Newsworthy
"The NewsWorthy" is on a mission to help people enjoy staying informed with its fast, fair, fun approach. They keep you well-rounded and up-to-date on a wide variety of stories—from politics to tech to entertainment and more—all in about 10 minutes each weekday.
Alison Rosen is Your New Best Friend
"Upworthy Weekly's" Alison Rosen has her own twice-weekly podcast that we're sure will make her your bestie. Mondays are one-on-ones featuring surprisingly honest conversations that are equal parts silly, serious and revelatory. Thursdays are roundtable group shows. You will laugh, think and feel less alone.
Secretly Incredibly Fascinating
A weekly podcast about the history, science, lore and surprises that make everyday things secretly incredibly fascinating. Hosted by comedy writer, emoji creator and "Jeopardy!" champion Alex Schmidt.
The Only One in the Room
Writer Laura Cathcart Robbins found herself in an all too familiar position. In September 2018, she was the only Black woman in the room at Brave Magic, a famed writer's retreat. After it was over, she wrote about her "only one" experience in The Huffington Post and comments started flooding into her DMs. These comments were from people from all races, ethnicities, creeds and nationalities who had felt "othered." On her podcast, Laura beautifully interviews a person about their "only one" story each episode and addresses as many of those DMs as possible in the process.