Family
Sweden's parental leave laws have revolutionized the lives of moms.
Science doesn't lie. Moms need help.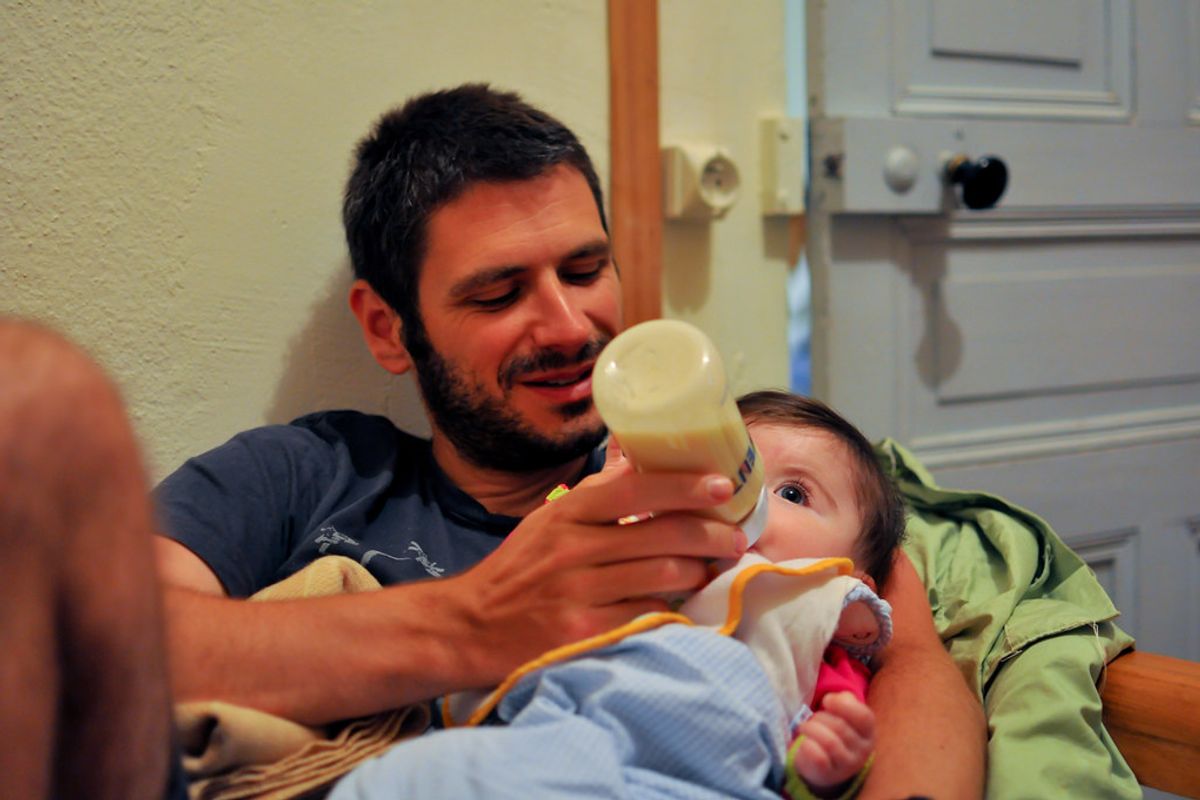 It turns out mothers recover from childbirth faster when they don't have to go it alone. Shocker, right?
Anyone who's ever had a baby or has been around someone who's had a baby can tell you that new mothers need help. But sometimes it takes science to point out the obvious. There have been studies showing the importance of a newborn spending time with its father. It improves the health of the baby and strengthens the bond between baby and dad. But a new study found that having a co-parent on hand can make a big difference in how mom feels.
---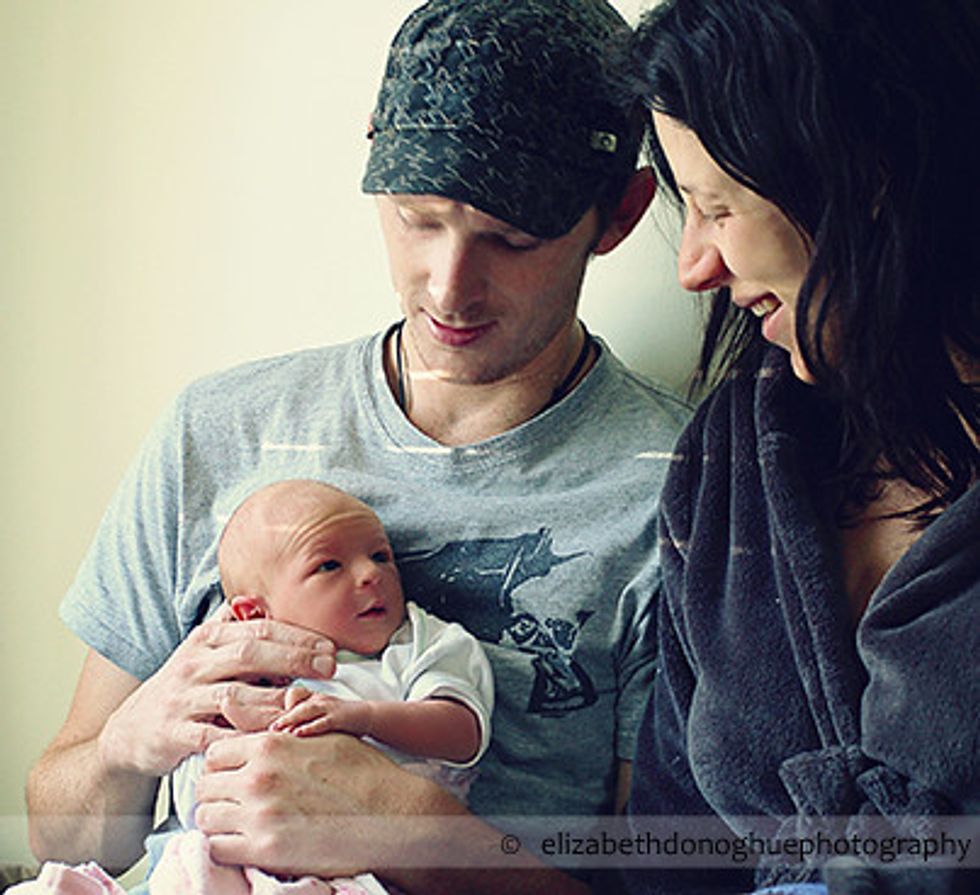 Parents in Sweden get 16 months paid time off when they have a baby. Both parents share that allotted time, and they can divide it as they see fit.

Researchers at Stanford University took a look at the effects of a change in Swedish parental leave. Up until 2012, parents couldn't take the time off at the same time, except for the first 10 days after the baby was born. Often, mothers would be left alone with their child for 14 months, and the father would be alone with the child for two.
But in 2012, the restriction was lifted, and the parent who didn't give birth is now allowed to take 30 days of time off while the parent who gave birth is taking their leave, too.
It ended up having a big impact. It turns out, when both parents are there, the health of the mother improves.
The researchers found that six months after postpartum, anti-anxiety prescriptions decreased by 26%, hospitalizations or visits to a specialist decreased by 14%, and antibiotic prescriptions decreased by 11%. That's not too shabby.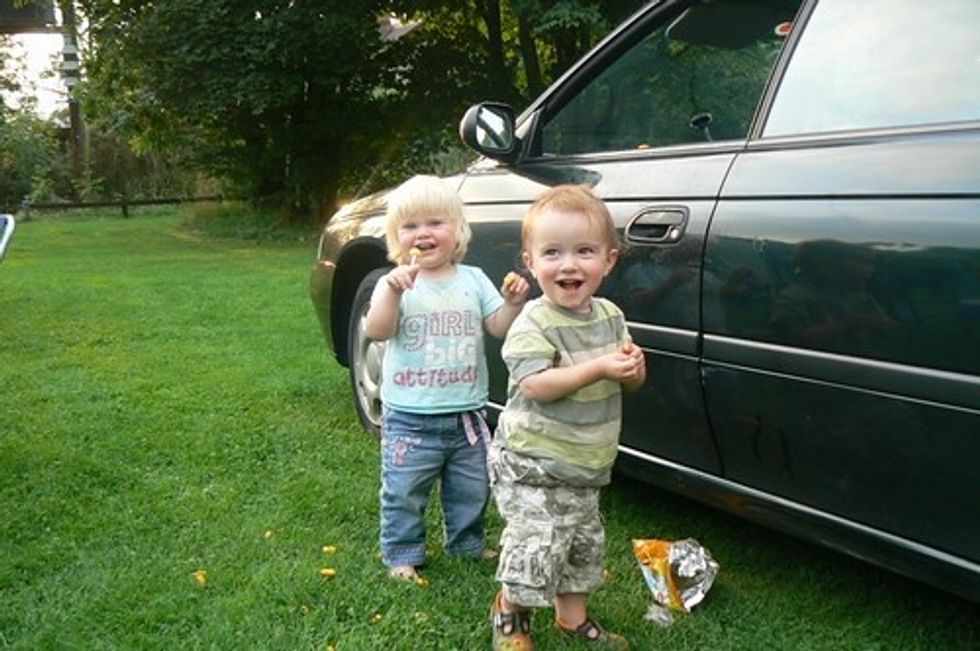 Women shouldn't be expected to pop out a baby, then get told, "Good luck with that!" as they're left alone to figure it all out. "A lot of focus has been on what we can do in the hospital immediately following childbirth, but less on mothers' home environment, which is where the vast majority of women spend most of their postpartum time," Maya Rossin-Slater, one of the researchers, said. "What we're saying is one important component of that home environment is the presence of the father or another adult caretaker."

The restriction was changed to encourage more early father-child bonding time because of how important it was. The fact that it ended up improving the mother's health was a pleasant surprise.

What's not a surprise? That the study recommends that more countries should offer familial leave the way they do in Sweden.
"While paid leave for new parents is nearly ubiquitous in most of the developed world (with the important exception of the United States), family care leave is much less common," the study says. "Our results suggest that the availability of such leave — which fathers could use to care for mothers in the immediate postpartum period — could have important and previously uncalculated benefits for families."

Of course, America might need to start with, you know, offering familial leave at all.