So THAT'S Why Everybody Is So Poor
Income inequality might seem like a major factor in why rich people are rich and poor people are poor, but a huge piece of the puzzle is a thing called "debt inequality." It's harder to measure because income inequality is practically as simple as "how much money do you make," but as real income starts to dip for the middle class, a bad thing happens. The middle class borrows money from the only people who can lend it: the upper class. It's times like this I wish I had a billion dollars. Also, every other time.
01.03.13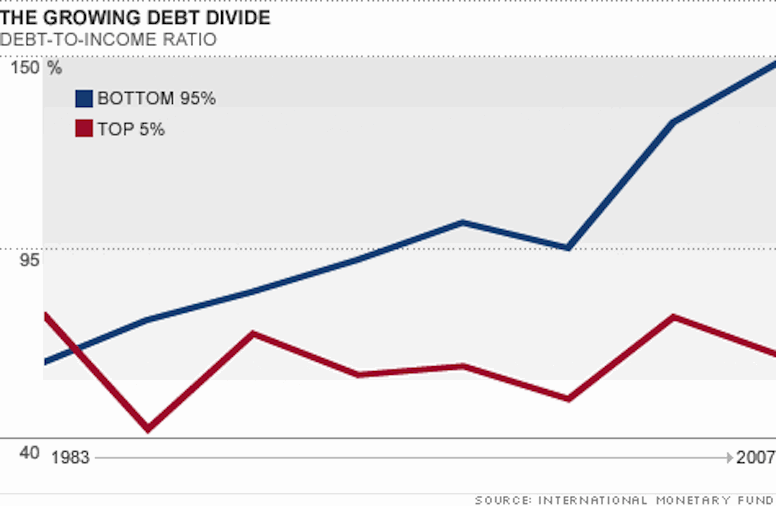 ---
The graph represents how the debt-to-income ratio is getting farther and farther apart for higher and lower income earners. As the lower income households rack up more debt, they borrow money from those with higher income, and the lines diverge farther due to the interest. As the blue line creeps over a ratio of 100%, the average household is simply going deeper and deeper into debt.
More