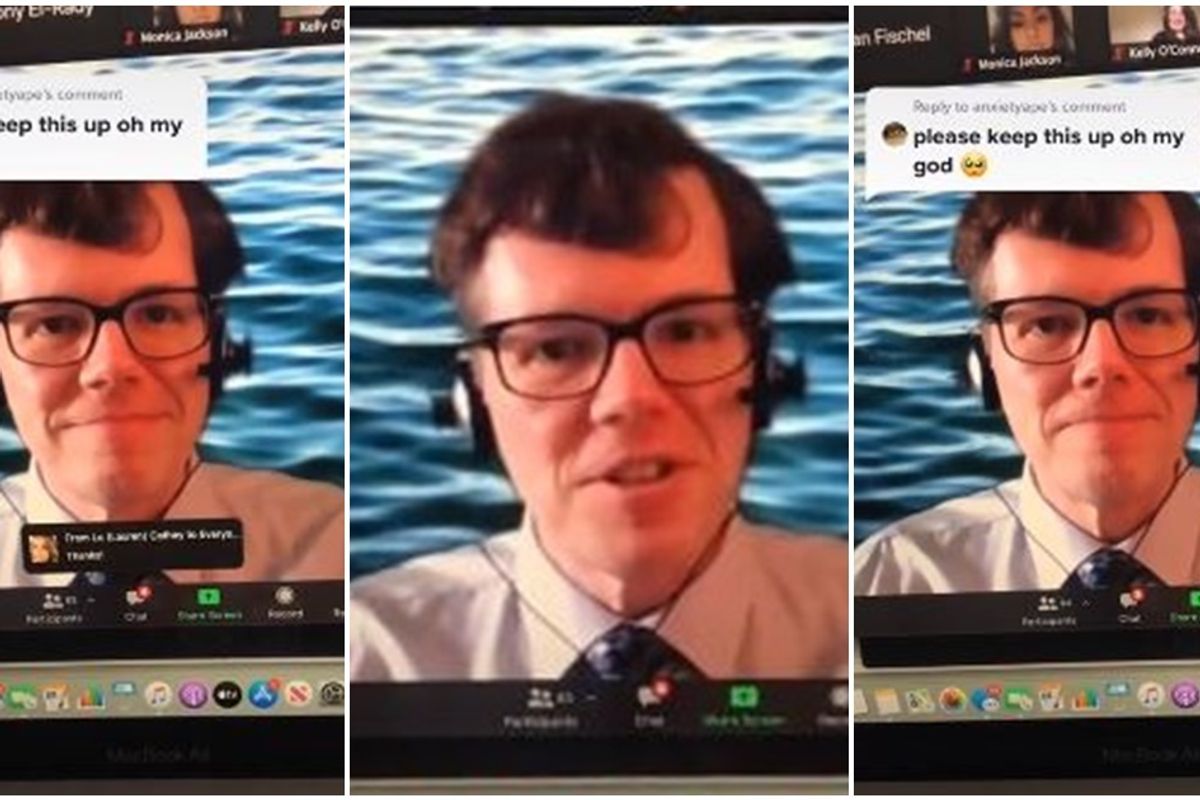 The COVID-19 pandemic has upended education in every way imaginable. While it's great that modern technology allows us to attend classes through Zoom or Google Meets, it's just not the same as in-person interaction.

It's also tough to recreate the camaraderie that can develop in a classroom.
The impenetrable distance that exists between teachers and students in the COVID-19 era was bridged recently when a group of students came together to tell their professor how much he really means to them.
---
Professor David Branscome at Florida State University has become accustomed to teaching to a mostly blank screen these days. Even though there are 180 people in his mythology class, only a few opt to attend the lecture with their screens and microphones turned on.
At the end of his lectures he will usually say "have a great weekend" and his students will reply with the customary, "you, too." But this time, one student replied with "I love you." To which Branscome replied, "I love you, too."
After that lecture, a group of students got together on a the texting platform GroupMe and put together a plan to bombard their professor with an "I love you" at the end of the next lecture.
A few days later, at the end of class, one by one, the students showed their love by saying, "I love you," to which Branscome replied: "I love you, too," or "I love you all."
The video of the lovely send off was captured on TikTok where it's received over 600,000 likes.
Darline Philius, a sophomore in the class, says that the chain was a way of bringing the class together while they're apart. "We're not able to be with each other, in person," the 20-year-old told Insider. "So this is our type of bonding."

But it was also a way to show their deep feelings for the professor. "We really do love this man," Philius said.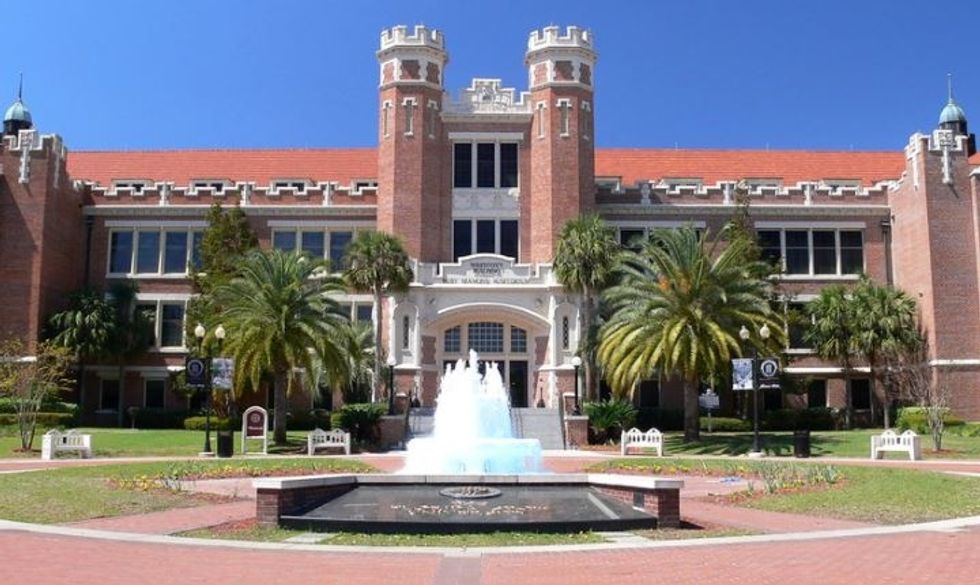 via Jackson Myers / Flickr
Branscome has found a positive way to see the to the recent disruption to the educational system.

"I've actually been very pleasantly surprised with the environment," he said. "In some ways, it contributes to class discussion. Every student has a front-row seat."
He also believes that the fact that the pandemic has created a unique bond between people.
"I think that this is one of the nice things about the online environment, strangely being apart brings us closer together — at least in this environment," he said.
Branscome believes that the "I love you" chain was a way for him to express his true feelings about his students.
"I do care about each and every one of them," the professor said.
The wonderful bond created between Professor Branscome and his students is a great example of how living through tough times encourages people to focus on what really matters in life. It also provides a bit of hope that, one day when this is all over, we can all say that living though the pandemic made us more gracious people.