Heroes
Ruby Bridges shares never-before-seen footage of protests on her historic first day of school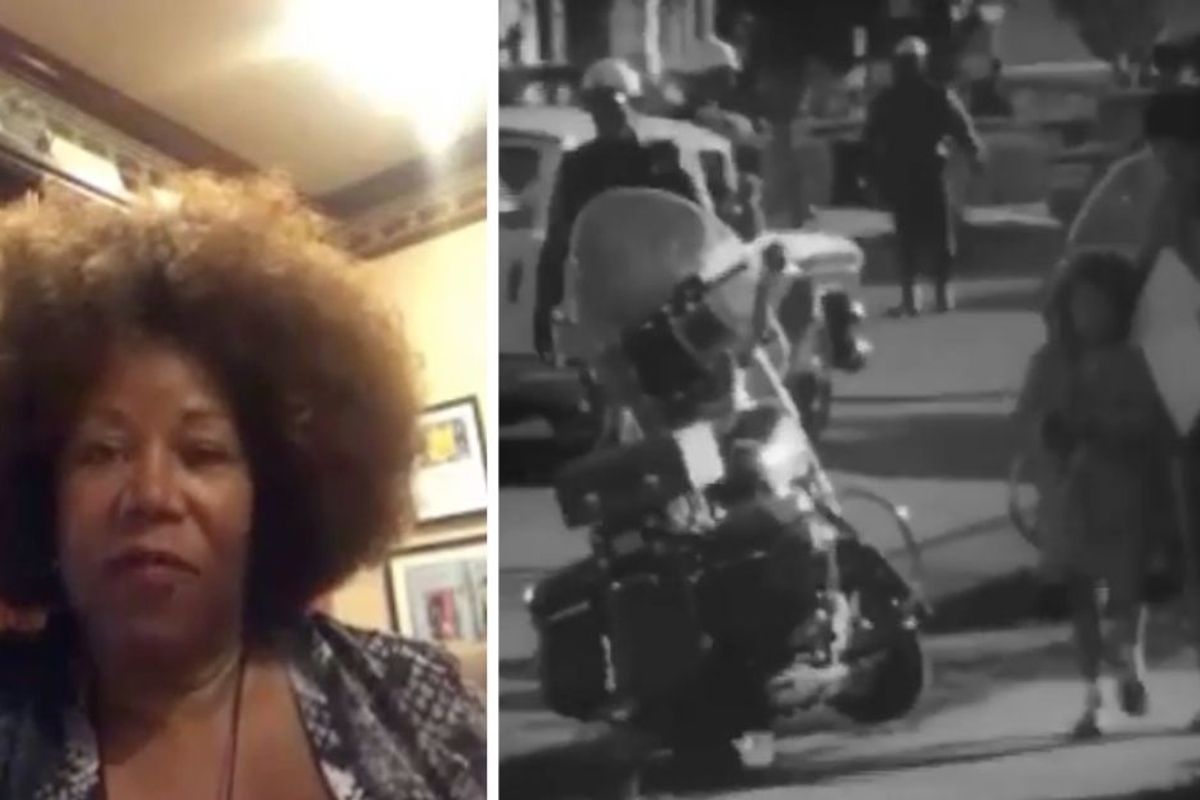 Ruby Bridges was only six years old when she made history as the first Black child to attend an all-white school in the Southern U.S.
Bridges' historic school year is defined by her and her parents' bravery and fortitude, but also by the vicious protests and public resistance to integration by white Americans in their community. In fact, though Bridges attended school, she was not integrated with white students. As WomensHistory.org states:
"Ruby and her mother were escorted by four federal marshals to the school every day that year. She walked past crowds screaming vicious slurs at her. Undeterred, she later said she only became frightened when she saw a woman holding a black baby doll in a coffin. She spent her first day in the principal's office due to the chaos created as angry white parents pulled their children from school. Ardent segregationists withdrew their children permanently. Barbara Henry, a white Boston native, was the only teacher willing to accept Ruby, and all year, she was a class of one. Ruby ate lunch alone and sometimes played with her teacher at recess, but she never missed a day of school that year."
Today, Ruby Bridges is 65 years old. The fact that such blatant, deep-seated racism so publicly displayed was normal during the childhood of a woman isn't even very old should be a reminder to us all that widespread white supremacy is not some long-past reality.
And now we have more video proof of that ugly reality.
---
Actress and singer Selena Gomez has been turning over her Instagram account to Black voices. This week, Ruby Bridges had her day. In a video message, Bridges introduced footage that she said has not been seen by the public until now.
And then she shared the footage of what was happening the day she went to school—only it's not her own story highlighted in the video. Another family tried to take their child to school and faced an angry mob. (Warning: Racist language is used throughout the video.)
How can anyone watch this footage and imagine that we've solved all of our problems with racism? Ruby Bridges is still alive and she's barely even retirement age. Society has changed and much progress has been made in at least making it broadly unpopular to voice racist hate. But the beliefs, both conscious and unconscious, that bred such hatred and rage didn't magically disappear with the Civil Rights Act. A lot of it simply went underground. Until we reckon with that as a nation, we're never going to have the "liberty and justice for all" that we espouse.