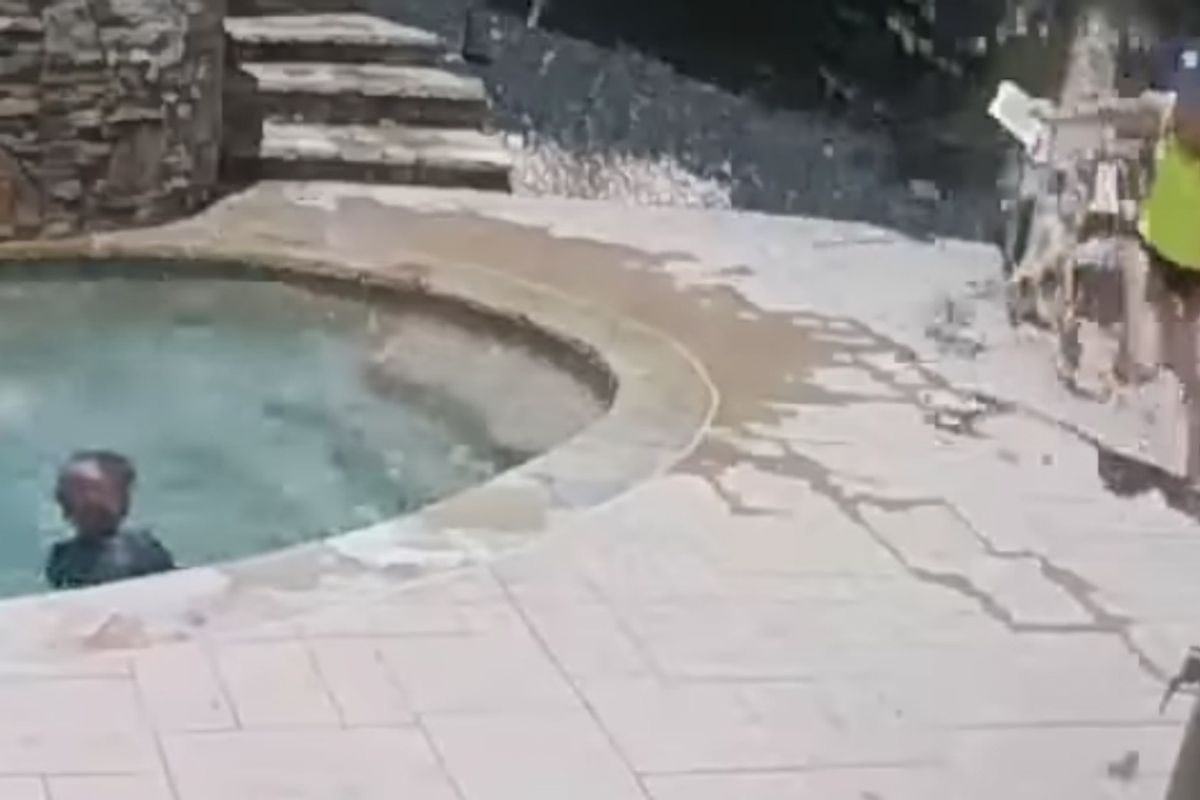 Shocking footage taken in Alpharetta, Georgia last Thursday shows a mother relaxing by a pool while her two sons play in the water. The scene quickly changes from fun to frightening when one son warns her about a tree about to fall on her.
"I was sitting at the pool relaxing and reading a book while watching my two sons swim, when I heard a tree cracking and then my son yelled 'Run mom!' so I bolted out of my chair right before a huge tree fell right on the chair I was sitting on," the mother said, according to Viral Hog.
"Our home security camera captured the whole thing!"
---
Quick Footed Mother Escapes Falling Tree || ViralHog www.youtube.com
Upworthy will update this article with more information as it becomes available.