Top Splash
A new poll shows a historic increase in the number of Americans who identify as LGBTQ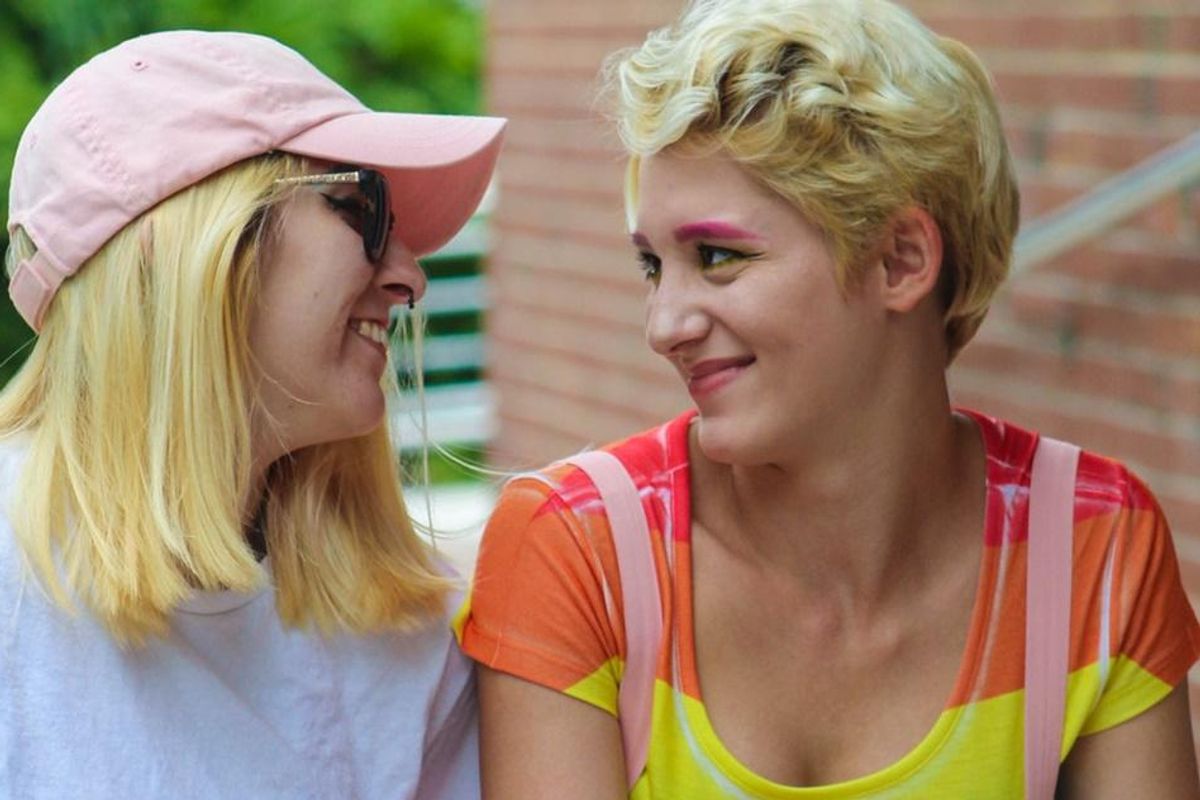 via Pexels
A new Gallup poll found a significant increase in the number of Americans who identify as LGBT since the last time it conducted a similar poll in 2017.

The poll found that 5.6% of U.S. adults identify as lesbian, gay, bisexual, or transgender. That's a large increase from the 2017 poll that had the number at 4.5%.
"More than half of LGBT adults (54.6%) identify as bisexual. About a quarter (24.5%) say they are gay, with 11.7% identifying as lesbian and 11.3% as transgender. An additional 3.3% volunteer another non-heterosexual preference or term to describe their sexual orientation, such as queer or same-gender-loving," the poll says.
---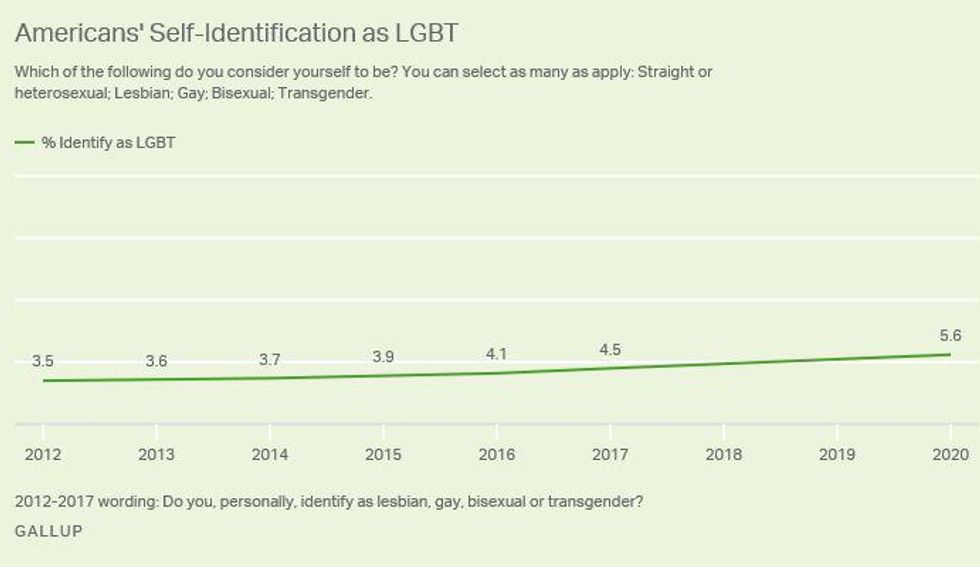 via Gallup
A big reason for the increase is the number of people in Generation Z who identify as LGBT. About one in six adult members of Generation Z (those aged 18 to 23 in 2020) consider themselves to be something other than exclusively heterosexual.

LGBT identification is lower in subsequent older generations, including 2% or less of Americans born before 1965 (aged 56 and older in 2020).
Percentage of Americans who identify as LGBT by generation:
Generation Z (born 1997-2002) 15.9
Millennials (born 1981-1996) 9.1
Generation X (born 1965-1980) 3.8
Baby boomers (born 1946-1964) 2.0
Traditionalists (born before 1946) 1.3
Seventy-two percent of Gen Zers who identify as LGBT say they are bisexual. This is a large increase over Millenials, of which about 50% of those who are LGBT identify as bisexual. In older generations, expressed bisexual preference is not significantly more common than expressed gay or lesbian preference.
Gallup editor Jeffrey Jones says these new poll numbers show that more Americans are feeling safe to express their LGBTQ+ identities.

"Younger people are growing up in an environment where being gay, lesbian, or bisexual is not as taboo as it was in the past," Jones told NBC News. "So they may just feel more comfortable telling an interviewer in a telephone survey how they describe themselves. In the past, people would maybe be more reluctant."
A Gallup poll says 5.6% of Americans identify as LGBTQ, up from 4.5% in 2017. This increase is because: 1) Our plan… https://t.co/y23s5Q5Ebj

— Paul Rudnick (@Paul Rudnick) 1614189430.0
The increasing number of Americans who identify as LGBT shows the country is becoming a more tolerant place where people are freer to express their true selves.

It also shows that when children are raised in a more tolerant society, they grow up to be adults who are more likely to be themselves. The youngest members of Gen Z were entering their teenage years when gay marriage became legal.
Living in a world where LGBT people had greater freedoms and protections under the law has to have made a positive impact on their own journey of self-discovery and acceptance.

One wonders what the numbers would look like if older generations grew up in the same environment?
The time to pass the #EqualityAct is NOW! LGBT Americans deserve the full protection of the law.

— Kennedy Quintanilla (@Kennedy Quintanilla) 1614198011.0
This new data from Gallup provides an even stronger reason for Congress to pass the Equality Act. With a growing number of people who identify as LGBT, the country needs stronger legislation to ban discrimination against people based on sexual orientation and gender identity.

The Equality Act would amend the 1964 Civil Rights Act to explicitly prevent discrimination based on sexual orientation and gender identity.
The Democratic-controlled House is expected to vote on the bill this week and it has the support of President Biden.
"I urge Congress to swiftly pass this historic legislation," Biden wrote in a statement. "Every person should be treated with dignity and respect, and this bill represents a critical step toward ensuring that America lives up to our foundational values of equality and freedom for all."