More
Joe Biden fires back at Trump after the president bashed him with a hypocritical meme.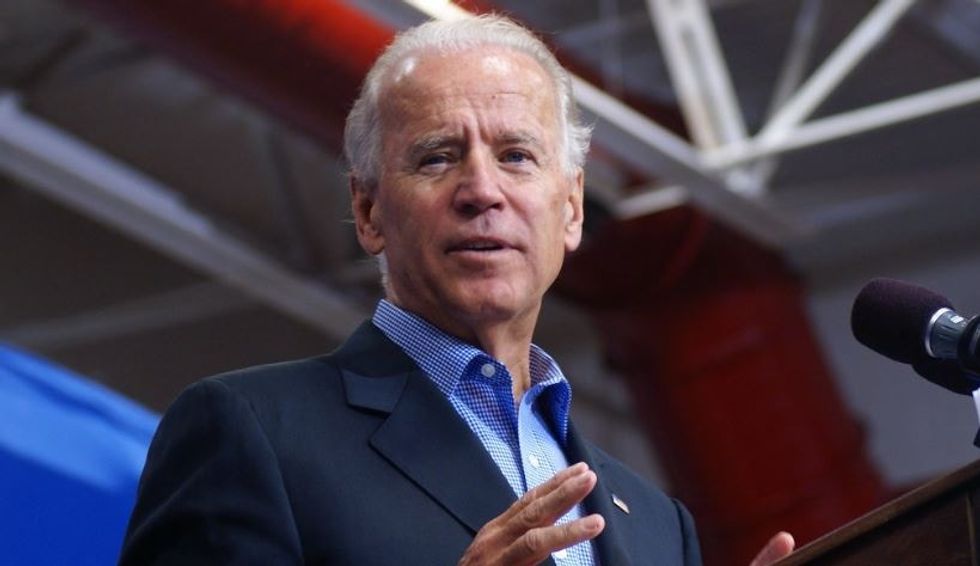 Former vice president and current democratic presidential front runner (should he decide to run), Joe Biden, has been in hot water over the past few weeks. Four women have accused him of inappropriate contact which included kisses on the back of the head and nose-rubbing.
Biden addressed the accusations in a video posted to Twitter on April 3.
"In my career, I've always tried to make a human connection," Biden said. "That's my responsibility, I think. I shake hands, I hug people. I grab men and women by the shoulders and say, 'You can do this. Whether they're men, women, young or old it's the way I've always been and the way I try to show them that I care about them and that I'm listening."
---
President Trump, who has to be giddy that his potential competition in 2020 facing controversy, responded by posting an immature video of Biden fondling himself on Twitter.
WELCOME BACK JOE! https://t.co/b2NbBSX3sx

— Donald J. Trump (@Donald J. Trump) 1554400388.0
Trump's tweet was incredibly hypocritical being that he's been accused by over 19 women of sexual assault. He also notoriously bragged about grabbing women "by the pussy" in an "Access Hollywood" tape that surfaced in 2016.
Biden responded to Trump's tweet with beleaguered sarcasm. "I see that you are on the job and presidential, as always," Biden tweeted.
I see that you are on the job and presidential, as always. https://t.co/j7wh3opXOv

— Joe Biden (@Joe Biden) 1554415064.0
Biden addressed the president on Friday, April 5, at a speech for a crowd of electrical workers at a Washington hotel. "This country can't afford more years of a president looking to settle personal scores," Biden said in a speech to union workers. "This country can't afford four more years of a president locked in the past."
During the event, Biden also cracked a self-effacing joke that addressed his inappropriate touching scandal and showed that he was indeed "listening."
Joe Biden joked about getting permission to touch a child at this event https://t.co/heRct5gHYo

— NowThis (@NowThis) 1554490980.0