Joy
Jeeps have 'easter eggs' hidden on the vehicle and people are sharing theirs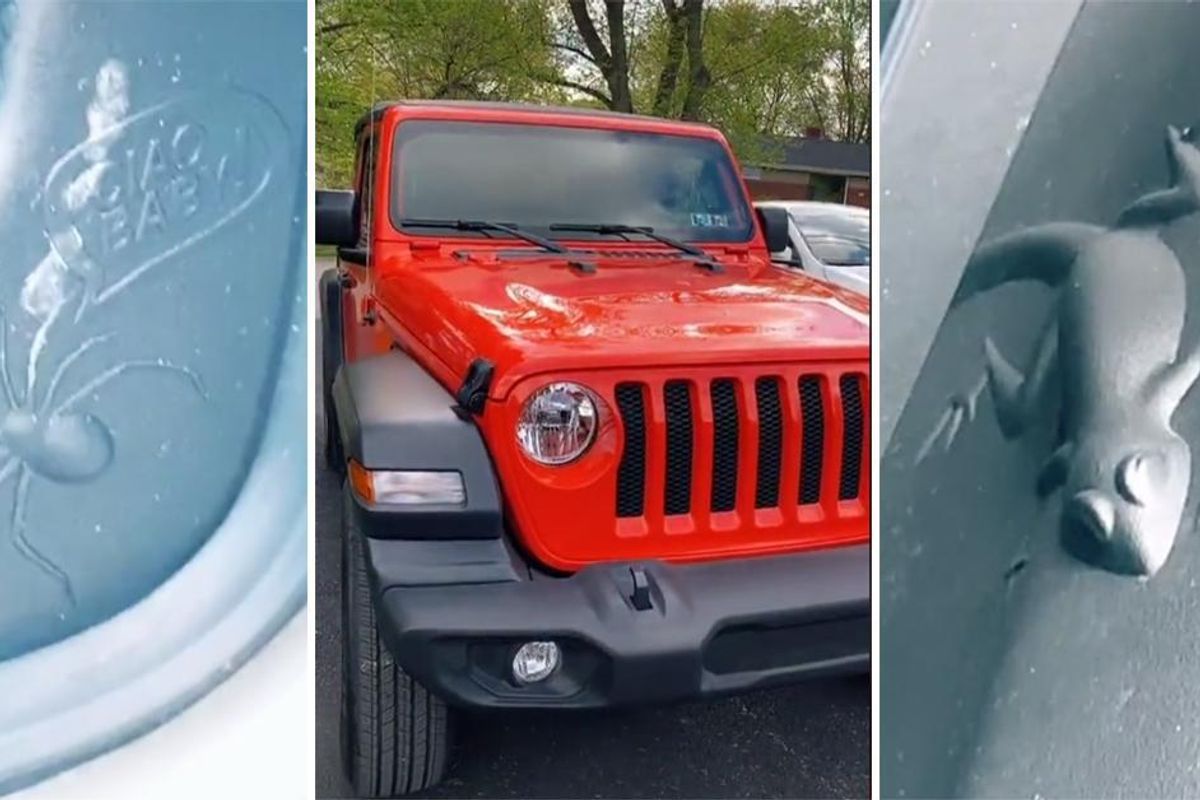 SOURCE: TIKTOK
Today, half of the Internet learned that Jeep vehicles have hidden 'Easter eggs' on them. Apparently, the other half already knew but didn't bother to tell us.

As Joel Feder of Motor Authority explains, Jeep vehicles have had these little surprises since the 90s. Michael Santoro, hired as a designer in 1989, decided to slip an Easter egg into the Wrangler TJ. Since then, pretty much every vehicle has included at least one Easter Egg. According to Mopar Insiders, the Easter eggs can be found on each of the brand's cars.
Not everyone was aware of this fact, though, as a TikTok by jackiefoster40 recently revealed. The user discovered a spider hidden in his fuel tank and decided to share the Easter egg in a video.
---
"So I bought my first car, and a fun fact about Jeeps is that they have a hidden animal which is called an Easter egg," the user said. "I couldn't find my Easter egg for the longest time, and one day I was pumping my gas, and I saw this spider coming at me, and I thought 'oh my god', and then I realized it was my Easter egg."
Now, TikTok users have been looking a little closer at their jeeps to discover the Easter eggs hidden in their cars. Most of them posted jackiefoster40's original narration over their videos to explain what was going on.
This user found a cute little lizard.
This user found a dinosaur skull on their floor.
TikTok - Make Your Day
TikTok - trends start here. On a device or on the web, viewers can watch and discover millions of personalized short videos. Download the app to get started.

Hopefully everyone can have some fun searching their cars for hidden animals and objects.




This article first appeared on 5.14.20