More
That escalated quickly.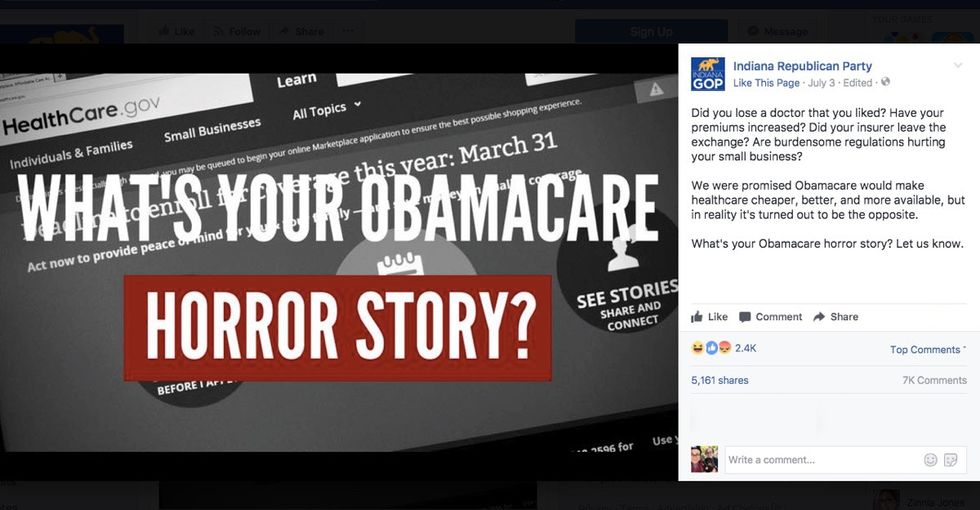 Want to hear a scary story? The Indiana Republican Party sure does.
On Monday, July 3, 2017, the party took to its Facebook page to ask followers to share "Obamacare Horror Stories."
"Did you lose a doctor that you liked? Have your premiums increased? Did your insurer leave the exchange? Are burdensome regulations hurting your small business?" the post reads.
---
The horror! The absolute horror of it all! (Insert spooky music here.)
Instead of getting actual health care horror stories, people responded with powerful, emotional defenses of Obamacare.
Health care providers lined up to share how the Affordable Care Act not only helped improve the overall health of their local communities, but helped improve their local economies.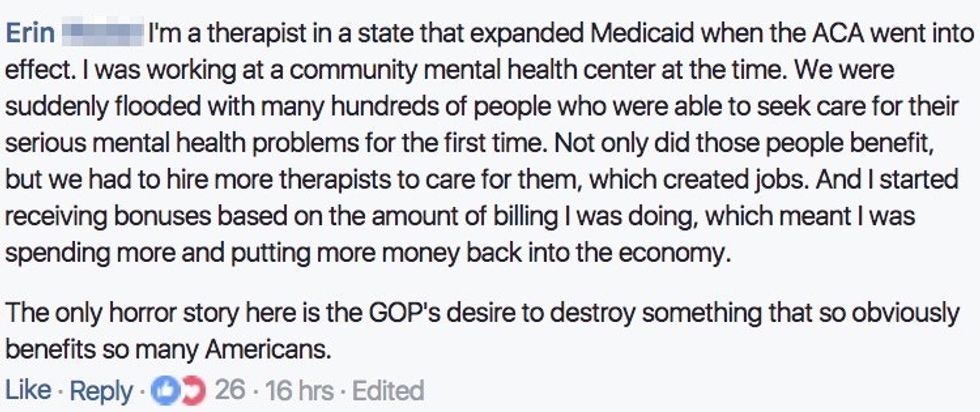 "We are not playing a football game where one side wins and one side loses... we are ONE nation!"
There's still time to stop the ACA repeal effort, and there's still time to demand that your senators and representatives work together, regardless of party, to fix the flaws in our system. You can start by calling your senators today.