Videos
Incredibly satisfying video zooms deep inside a honeycomb cell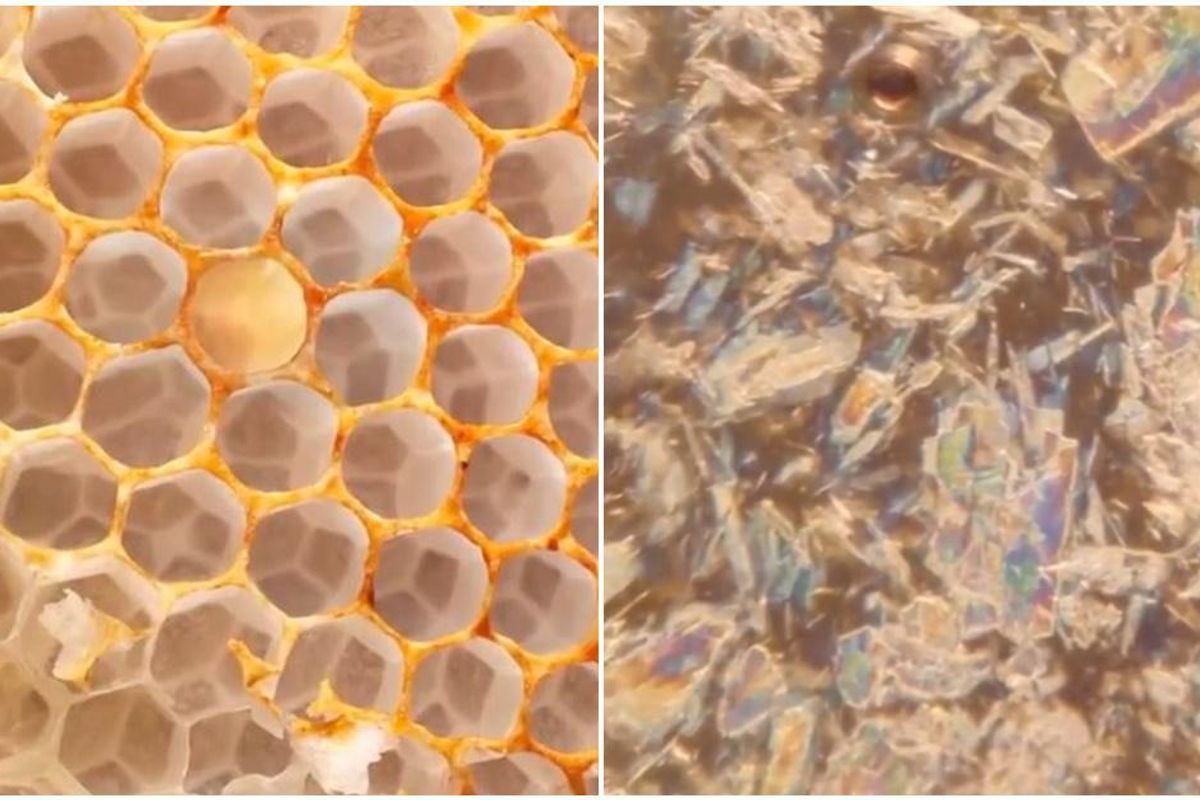 via Macrofying
Ole Bielfeldt, 20, from Cologne, Germany never expected to become a social media sensation. But when he posted a video on TikTok under the handle @Macrofying 16 months ago, he woke up the next morning and it had 7 million views.

"I started the TikTok channel about a year ago, so it's not that old. I've always been interested in photography and especially the different perspectives you could create," he told Reuters.
---
Bielfeldt's photography videos zoom so deep into objects they give viewers a completely different perspective on things they see every day. "You can go into this macro world of things that you don't see every day," he said.
The videos are so impressive many of his followers think they are fake. "'One of the main questions I get asked is "Is it real?"' Bielfeldt said.
One of the most impressive videos he's made is a journey into the inside of a honeycomb. The video gives a bee's-eye view of the honeycomb's structure and gets down all the way into the sugar crystals that make up the precious honey.
It's not your imagination if you thought you caught a faint outline of Winnie the Pooh at the end—one of Bielfeldt's signatures is overlaying a surprise image at the very end of his zooms.
If you thought that was cool, check out his most popular video macrofying the human hand that has over 125 million views.