popular
If mosquitoes won't leave you alone, it could be because of what's happening in your body
They seem to be attracted to viruses.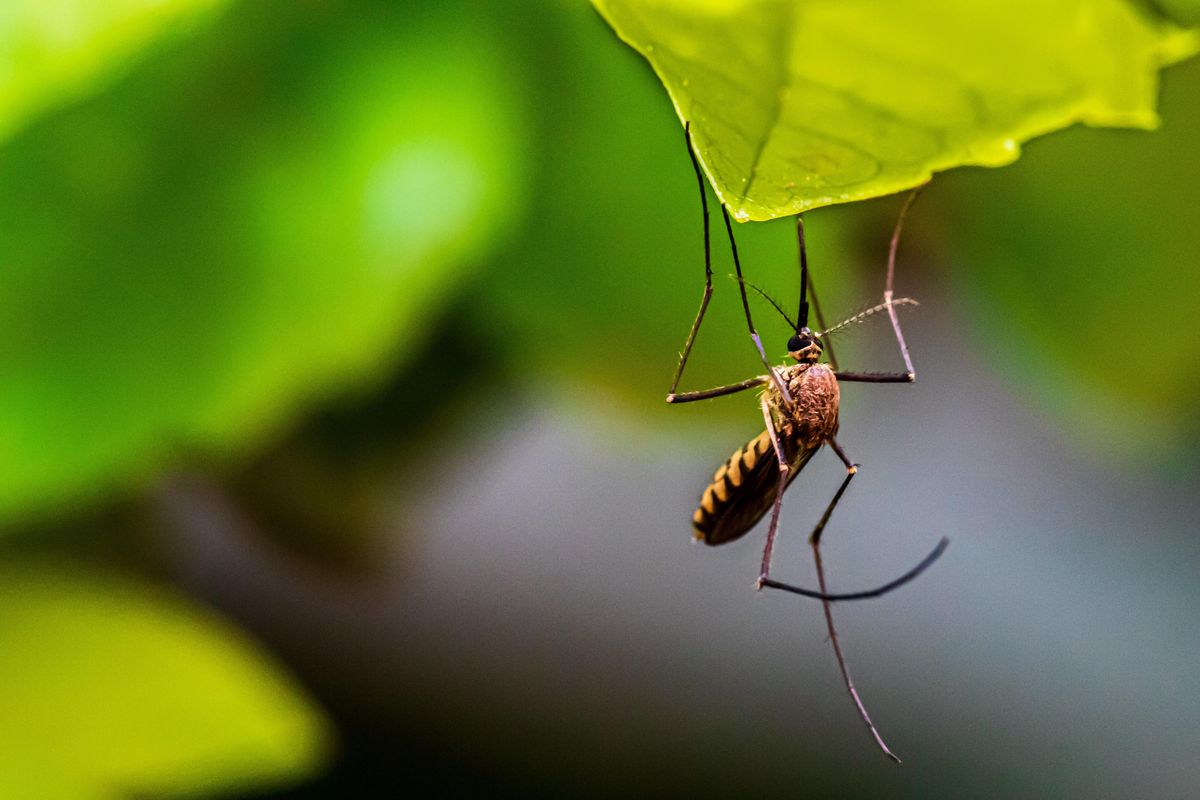 As much as I love summer, there is one thing I could do without: bugs. More specifically, mosquitoes. Those pesky little buggers can wreak havoc on a beautiful summer day. Who hasn't spent time outside in summer and then come in all itchy and covered in bites? There are multiple reasons why some people are more susceptible to mosquito bites than others, but there's a new one that likely isn't on people's radars. Mosquitoes could be attracted to the odor certain viruses create in the body.
There is evidence that mosquitoes are attracted to the odor given off by mice infected by the parasite that causes malaria. Now, a team is looking at how the scent of mosquito-borne viruses such as dengue and Zika would attract mosquitoes to people rather than mice.
---
For those who may be unfamiliar with the two viruses, the most important thing to know about them both is how dangerous they are to humans. Some effects of dengue include vomiting, aches and pains, and in severe cases, internal bleeding, according to the CDC. Zika virus is best known for being dangerous for pregnant women, as it can cause certain kinds of birth defects in fetuses, per the CDC.
Because both viruses rely on mosquitoes for transmission, it begs the question: Do people infected with either viruses give off extra tasty odors? That's what the team was looking to discover.
"I mean, the infection just increase[s] the chance to be located by a mosquito," Penghua Wang, an immunologist with University of Connecticut Health, told NPR.
Wang and the rest of his team set out to find out if it's true that infected people become mosquito chow, and undertook a study, which was recently published in the journal Cell. In the study, they blew two different types of air: one infected with either of the two viruses and one without, over two different groups of mice. As to be expected, the mosquitoes buzzed around those infected mice like they were a buffet dinner.
"These two viruses can alter a person's body odor to be more attractive to mosquitoes," Wang said. What happens is that the smell alters the skin's microbiome to make it more appetizing to the blood-sucking little critters. Wang explained to NPR that he was "excited" by this new development as it could lead to a lot of understanding of virus transmission by mosquitoes.
While this is an incredibly positive prospect, it's important to keep in mind that experimenting on mice isn't really the same as experimenting on people. And just because this is going well with mice doesn't mean it will go well with people. But, during the study, the team discovered that people infected with dengue had similar attention from the mosquitoes.
The other promising thing? Since they've discovered the attraction, they were also able to find a possible treatment plan. They discovered that when they gave the sick mice a vitamin A supplement, the mosquitoes lost interest. Knowing this information can help researchers explore how Zika and dengue spread. According to Wang, in some of the areas where dengue and Zika are most common, many people are vitamin A deficient.

Whatever they discover, I'm very curious to see if this information will offer insight on not only how diseases get spread, but also what makes people (like me) more susceptible to getting bitten in the first place.