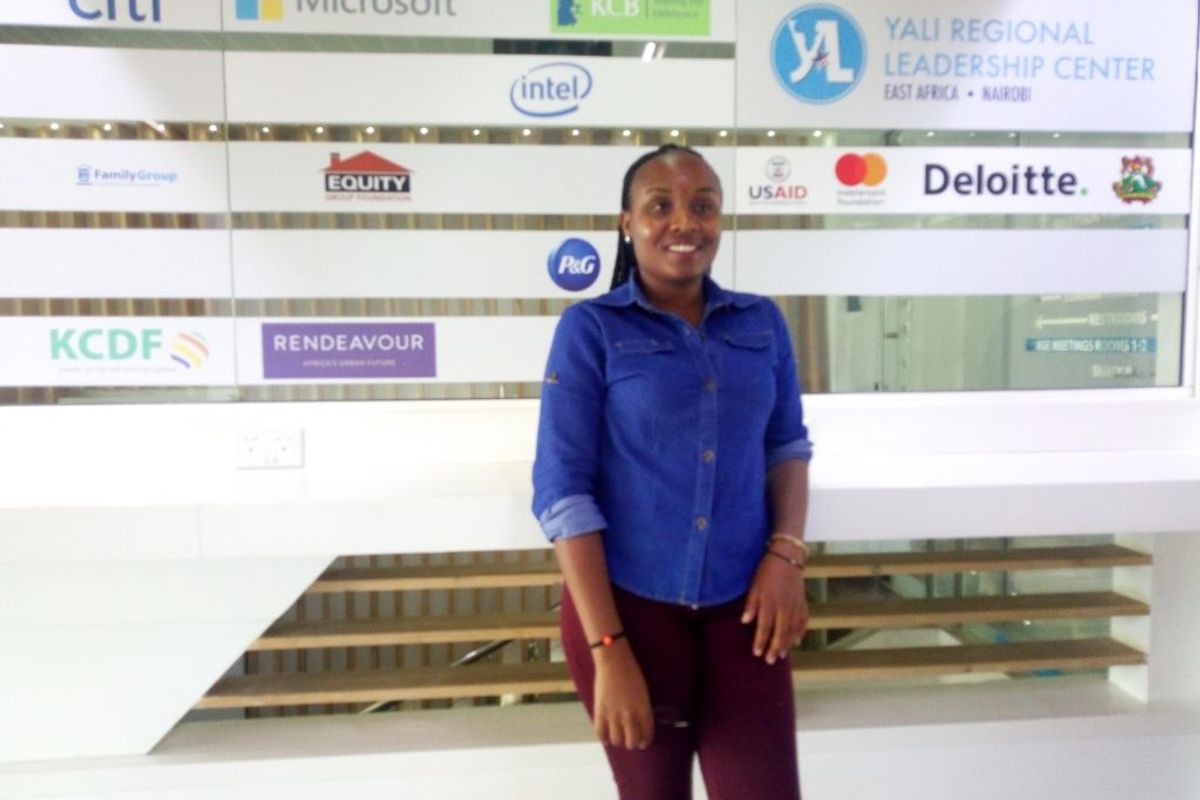 United Nations Foundation
This story was originally shared on #EqualEverywhere — a campaign to champion the changemakers working to make equality for girls and women a reality. You can find the original story here.
Irene Irere, a youth activist living in Musanze city in northern Rwanda, is committed to eliminating gender-based violence and preventing pregnancy among young girls. She participates in a youth club connected to Huguka Dutore, a youth workforce initiative operating in her country. Irene understands from her own life the importance of having links to jobs and self-employment, entrepreneurship training and coaching, and access to financing, family planning, and reproductive health services.
What does #EqualEverywhere mean to you?
For me, #EqualEverywhere means women and men can be treated equally at home, in their communities, in schools, and at work. Many people perceive this statement differently based on their culture, interests, and faith. To me, #EqualEverywhere means to treat women and men equally and respect their natural differences.
Why do you advocate for equal rights for girls and women?
I started advocating for equal rights for girls and women after seeing the harm gender-based violence was inflicting in my community. As an African living in Rwanda, it is common to say that men are more powerful than, or superior to women. Certain people assume women cannot contribute to community development. Because of this, women continue to face different forms of violence, including marital abuse. The main issue is young girls below 18 years impregnated by older men, something I strongly advocate against. Awareness of this touched me deeply and led me to push for policies to ensure such men are seriously punished. However, some families cover up for men who impregnated young children and claim it is taboo to prosecute them through the courts.
---
What motivates you to do this work?
I am highly motivated by the progress my advocacy is making in my home community. In fact, before I started, the pregnancy rate among young girls was high. Then, over the past year, 200 fewer were reported. This progress motivates me to continue my work.
What are the main challenges you experience in your work to advance gender equality?
As I push ahead, I face daily challenges. First, I am a girl, which means that some people in my community, even leaders, might consider my voice to be irrelevant. For example, someone might discount the ideas I express during a meeting by stating that I am merely conveying a woman's perspective. Also, we still [experience] gender violence in daily life. For example, I might need a service and be asked for sex before getting what I requested.
What progress are you seeing as a result of your work?
More positively, Rwanda is closing the inequality gap between men and women by steadily appointing more women to leadership positions. This has made a great impact, because, among other things, women and men are having an equal chance to attend any school. Also, gender-based violence has declined and the number of women taking jobs that in the past were only filled by men has risen. In fact, before this wave of progress, the number of girls able to attend universities, especially those wanting to pursue science, was very small, but now their numbers are increasing.