Family
Experts plead with parents to stop cracking eggs on their toddlers' heads. No, really.
Kids' emotional reactions shouldn't be used as viral fodder.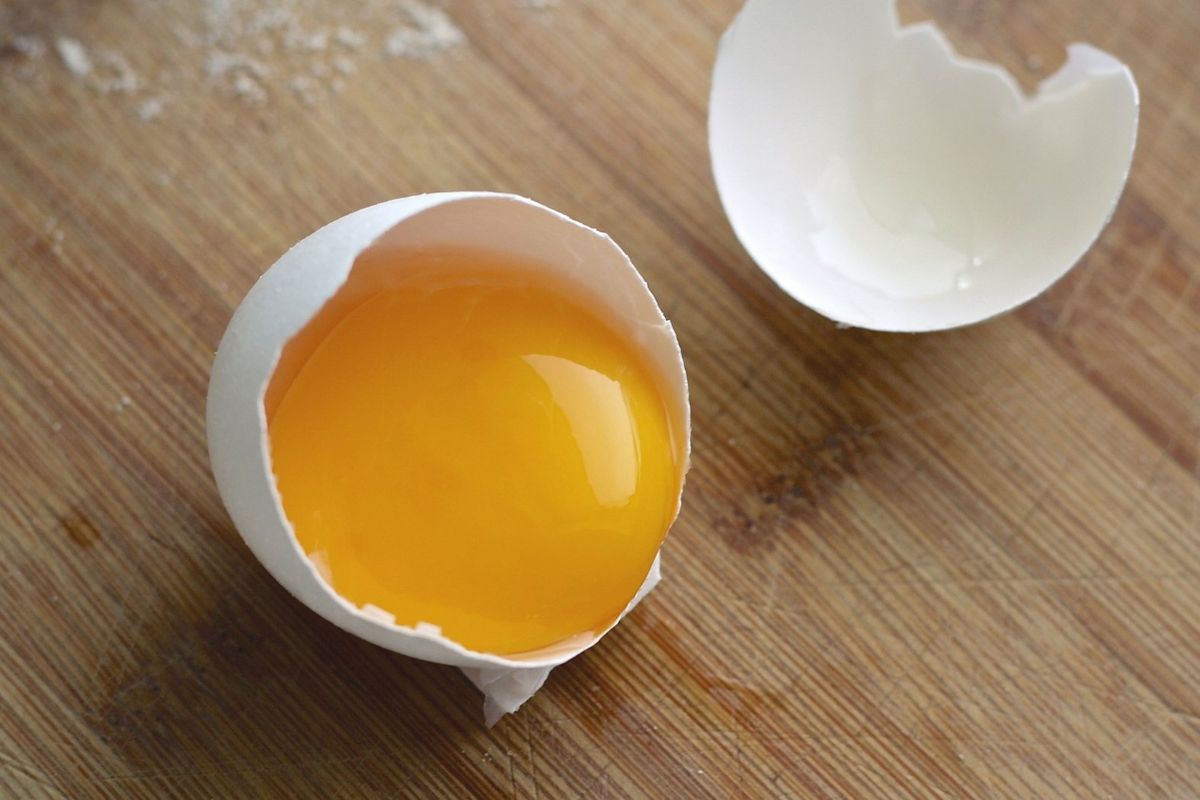 ponce_photography/Canva
There are plenty of viral videos involving children that are perfectly harmless. Kids are naturally hilarious, and it's not unusual for parents to capture their wee ones saying or doing something adorably funny.
At Upworthy, we often share cute viral kid videos, like the Italian preschooler who gesticulates like an old Sicilian grampa or the 4-year-old snowboarder in a dinosaur suit or the 3-year-old with incredible moves dancing alongside choreographed dancers. These are kiddos just doing what they do—genuine, wholesome kid moments caught on video.
Sometimes we share viral kid videos that are clearly set up, often with some kind of a positive parenting lesson included. But such videos are a far cry from a viral TikTok trend that involves parents cracking eggs on their children's heads and recording their reactions.
---
The "egg crack challenge" involves parents cooking with their little ones—almost always a fun activity for kids—but when it comes time to break open an egg, the parent unexpectedly cracks it on the child's head instead of the side of the bowl. The child's stunned/confused/nervous reactions sometimes result in crying, sometimes laughter, and the unpredictable nature of it is what seems to be entertaining people.
But it's not a harmless "prank"—not when it's done to a small child who doesn't understand what's happening.
I'm not going to share any of the videos here because the whole point is to rack up views and I don't want to contribute to the problem. But let's look at this trend from the perspective of a little kid for a moment. You're just learning about the world, and realizing it can be a scary and unpredictable place sometimes. Your place of safety and security is your home with your parents who provide safety and protection. You're not sure what you can rely on out there, but your parents are your source of stability and security.
You've observed your parents cooking, so you kind of know what to expect. You use a cup to measure. You use a spoon to stir. You crack and open eggs before they go into the bowl.
You've never seen someone crack an egg on someone's head. You've been taught that hitting someone, especially on the head, with or without an object is wrong. How do you make sense of your parent suddenly turning and hitting you on the head with an egg in the middle of cooking?
Children don't process things the way adults do, but even most adults would immediately be like "WTF?!" if someone suddenly used their head for an egg-cracking surface. For a young child, it's not just a WTF moment—it's a message: "The thing I thought was predictable actually isn't. The person I thought was reliable actually isn't. The rules I was taught don't always apply."
It's foundational-level confusing and could potentially mess with a child's sense of trust. All for some internet likes.
Dan Wuori, Ph.D., Senior Director of Early Learning at the Hunt Institute, shared some thoughts on this and other potentially damaging parent "challenges," such as inviting a kindergartener to meet their teacher virtually and having a scary-looking person on the screen.
"The years of early childhood are a time during which trust and attachment are (ideally) formed," Wuori wrote on X (formerly known as Twitter). "With love, attention, and responsive caregiving, young children learn that their world is safe. They develop self-worth and self-esteem. These are prerequisites to both learning and healthy development. But the key to developing trust is consistency."
"And the behaviors in these videos—even if rare and anomalous—serve only to undermine healthy attachment between parent and child," he added. "They provide children with data points that suggest their parents can be unexpectedly and arbitrarily cruel. They are a violation of hard-earned trust.
"Some will argue that these are just jokes in good fun. They aren't. They are the deliberate infliction of trauma, however brief, for the amusement of strangers. It should go without saying that this isn't good for children."
Pediatric occupational therapist Amanda Mathers shared a TikTok of her own explaining why the trend isn't a good idea from a child development standpoint.
"You are teaching them that hitting someone in the head, hard, with an object, is acceptable and funny," she said.
@yourpediatricot

I know as parents you never want to harm your child. This post is meant to educate, for wny parwnts who were wanting to try this, or tor parents who already did this rrend and fan go back wnd have a conversation with their child about what happened. ••• Toddlers brains at this age don't yet fully comprehend jokes like this and although they may laugh… their brain is thinking "WHAT THE HECK?!" ••• Skip this trend parents, it'll save you in the long run 🤍 #eggcrackchallenge #eggcrackprank #eggcrackreaction #emotionalintelligence #raisingconfidentchildren #raisingkids #donttrythisathome #pediatricot
She even went so far as to call it bullying, which is a solid point when you consider that some of these videos include children crying in embarrassment, pain or confusion and their parent laughing in their faces. Some might think they're teaching kids about joking around and being silly, but this isn't a healthy way to teach that. It's cruel.
Parents in these videos may not realize how the thing they see as fun might be harmful, which is why it's good to try to see it from a child's perspective. But a good rule to follow in general is not to purposefully create an emotional reaction in a child as a way to go viral on social media. Stick to capturing kids just being their normal, adorable, hilarious selves—there's plenty of entertainment in that.