Culture
Everyone is sharing this video of a 3-year-old grooving alongside choreographed dancers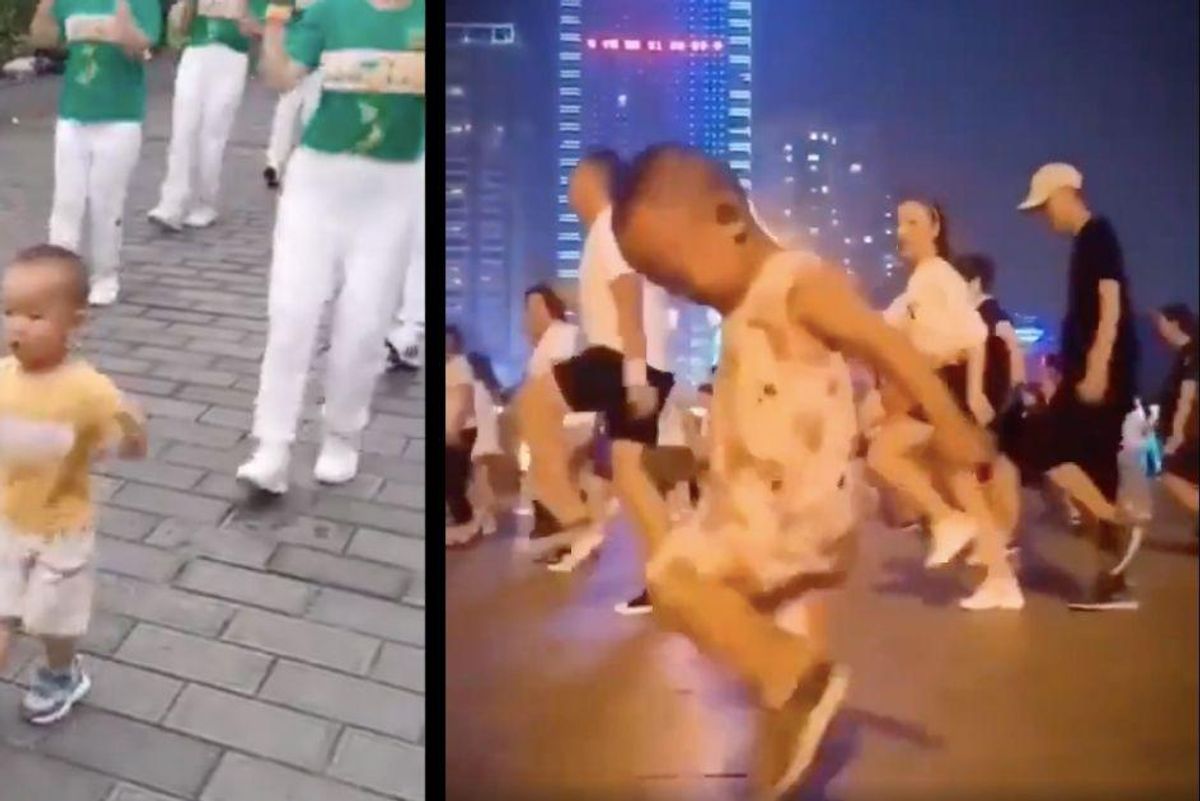 Kids dancing is one of the best, purest things on the planet, no matter what their skill level. But when a tiny little human has actual moves, the cuteness factor shoots way up.
That's why a video of 3-year-old Liang Liang dancing alongside a group of uniformed, choreographed dancers has gone viral. It's not the first time we've seen this little fella—videos of him dancing first went viral in 2019—but it's definitely worth another round of virality for those who missed him the first time.
Check this out. Look at his perfectly coordinated little shuffle.
---
This little man dancing with the big folks is the Twitter content I'm here for… https://t.co/ikpuHdM8CC

— Rex Chapman🏇🏼 (@Rex Chapman🏇🏼) 1623258328.0
And then check him out again. Absolutely amazing.
Three years old! His mother has said that they noticed his rhythmic talents early on, when he would rock back and forth to the music sitting on the floor at six months or standing and holding onto the wall at nine months. "At that time, he could do some simple moves like shaking his hips or stomping his feet, but he was able to move to the rhythm," she told the South China Morning Post.
It's clear from the energy he puts into his movements that Liang Liang loves dancing. And if you think that's adorable, check out the segment he and his mom did with The Ellen Show in 2019. He must be four or five years old now, but at three he already seemed older than his years in some ways. He even does a sweet little magic trick and has a whole little introduction he can do in English. What a delightfully confident kid.
And of course, he breaks out some of his signature movies for the audience as well. Enjoy.
Adorable Kid Dancer Liang Liang Busts a Move!www.youtube.com