Pop Culture
Brendan Fraser issues an 'almost apology' for stunt gone wrong on 'George of the Jungle'
'My bad. It won't happen again'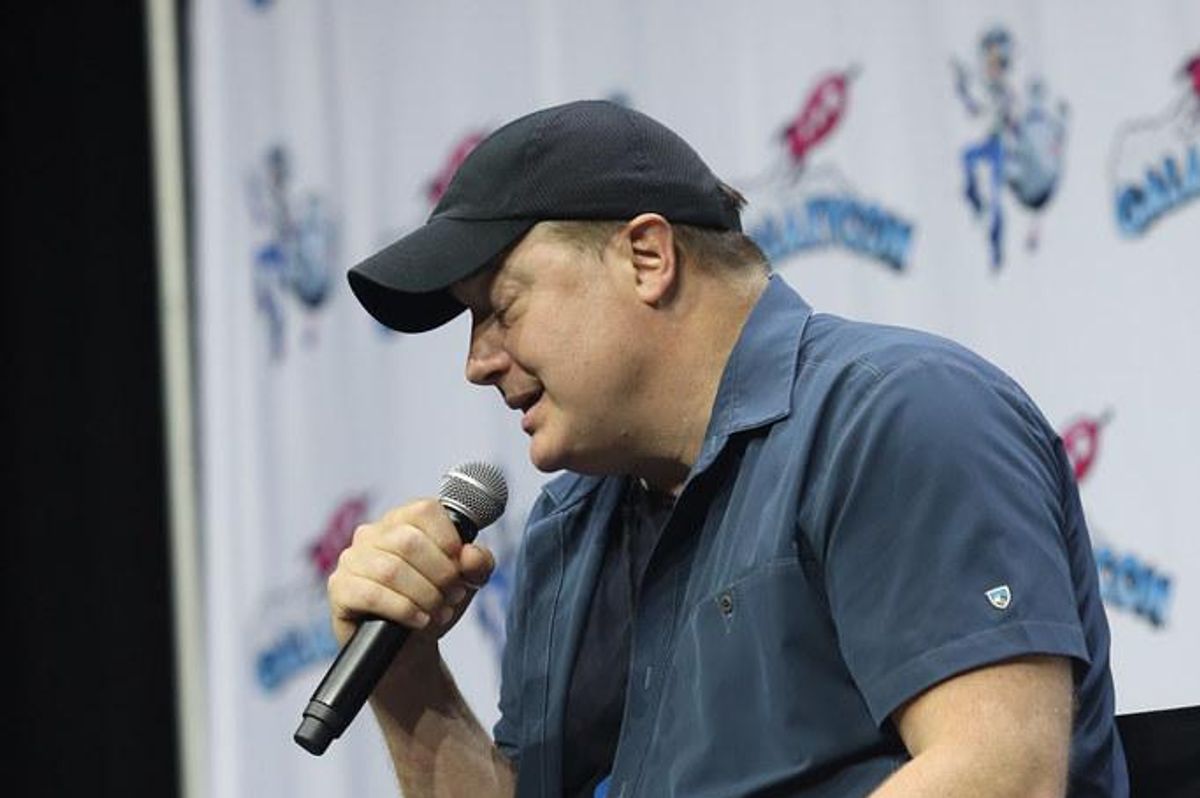 Ladies and gentlemen of San Francisco, our beloved Brendan Fraser would like to clear the air.
While at a screening for "The Whale" at the Mill Valley Film Festival in Northern California on Oct. 13, the actor half-jokingly issued an apology to the nearby Bay Area for a stunt performed during the filming of one of his most iconic movies, "George of the Jungle."
In his red carpet interview with SFGATE, Fraser recalled that the 1997 comedy featured a scene showing the effortlessly charming (and always shirtless) vine-swinging himbo rescuing a wayward parachutist who became tangled up in the Oakland Bay Bridge. As the heroic George is wont to do.
"I have almost an apology to make," Fraser said.
As Fraser explained, the stunt meant that a mannequin was hanging "from the uprights." Unfortunately (and hilariously) no one got the memo that this mysterious person hanging on for dear life wasn't actually a person at all.
---
"It brought traffic to a standstill on either side of the bridge," Fraser said. And apparently, news traveled fast that day.
He continued, "My trailer was on the other side in a parking lot…I had the TV on, and 'Oprah' got interrupted because there was a special news report with helicopters saying a parachute is dangling on the bridge. And I'm going — wait a minute, I'm looking at the helicopters and TV — somebody didn't pull a permit, somebody's going to get in trouble with the mayor's office. So I can only apologize for that."
Here is the scene, to jog your memory and trigger your nostalgia:
To add insult to injury, Fraser kept referencing the Golden Gate Bridge instead of the Oakland Bay Bridge, but as SFGATE said, "It's been 25 years, so we'll give him a break."
After receiving a lifetime achievement award at the festival, Fraser remarked, "My bad. It won't happen again" of the movie stunt gone wrong. He did not, however, mention whether or not he would look out for that tree, moving forward.
It's nice to see Fraser soaking up the spotlight in such a lighthearted, positive way these days. The actor with lovable goofiness might have endured a Hollywood hiatus due to truly tragic circumstances, but his emotional resilience to all of life's challenges is nothing short of inspiring. The fact that he's made not only a career comeback—reuniting with former co-stars on the red carpet, receiving accolades for his current works, even being in talks to return to former franchises—but also held onto a sense of humor through it all, is evidence of his character.
Standing ovation for Brendan Fraser after THE WHALE screening at the Mill Valley Film Festival, where he received the MVFF Award for Acting #MVFF45 pic.twitter.com/c44kFQS9aj

— Erik Anderson (@awards_watch) October 14, 2022
Another attribute worth mentioning: Fraser's compassion, which has seemingly been the leading major influence behind his work in "The Whale." Though there has been some controversy surrounding Fraser donning a fat suit to portray the role of Charlie, who is obese, Fraser recently addressed the criticism. In an interview with Newsweek, the actor shared his hope that, regardless of people's initial judgments, the movie "can change some hearts and minds at least in terms of how we think and feel about those who live with obesity."
He added, "So often, those people are dismissed in our society, or the object of scorn and derision, and it's unfair to them. I believe that shaming people for that reason is almost the last domain of prejudice that we overlook, and I think we can do better to change that. So I hope that this film might change some hearts and minds."
Just Brendan Fraser having a huge heart. No big.