Pop Culture
Brendan Fraser's transformational new role reminds us exactly how far he's come in acting and in life
He's just getting started.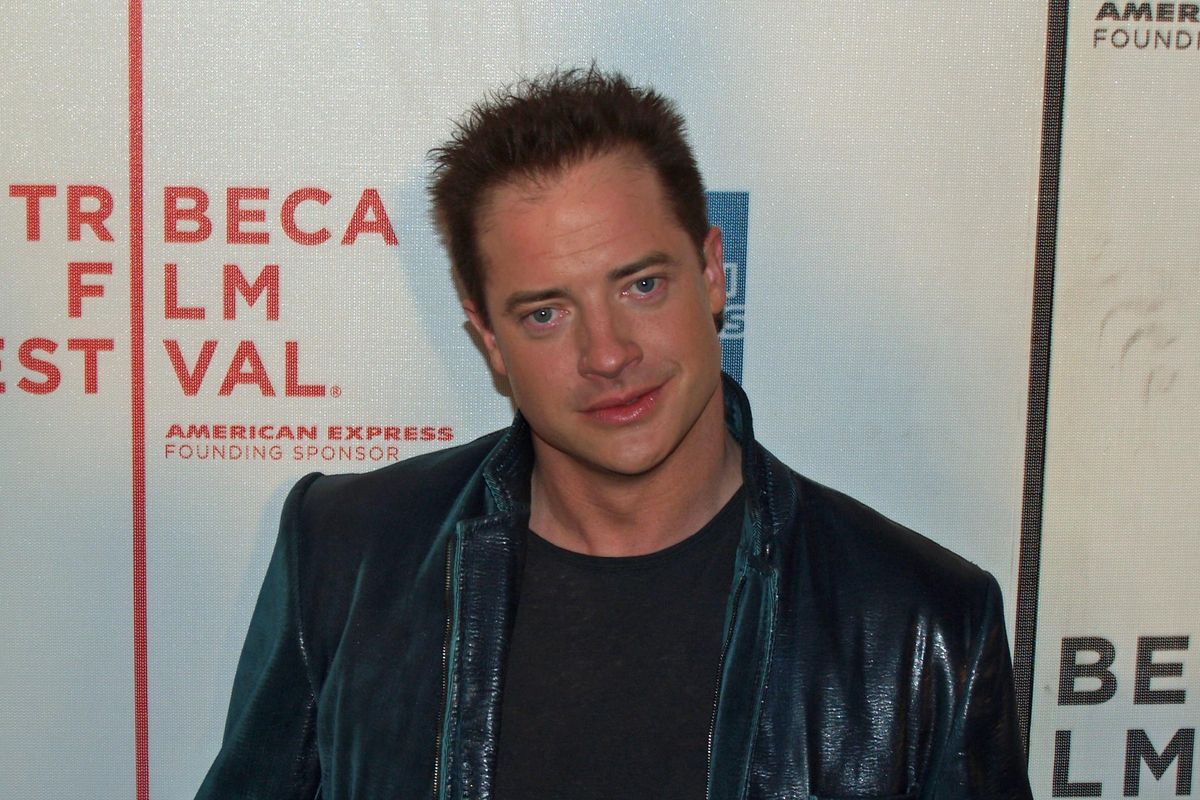 Brendan Fraser made headlines with his new starring role in "The Whale" and my teenage girl heart could not be happier. There's just something about seeing Fraser back on the big screen and in the spotlight that is really bringing about warm fuzzy feelings. Maybe it's the nostalgia from childhood or maybe its watching a well deserved comeback unfold. Either way, this is wonderful news.
In "The Whale," directed by acclaimed auteur Darren Aronofsky and based on a play of the same name, Fraser will be playing a man that struggles with obesity and is having difficulty connecting with his teenage daughter.
---
Fraser is understandably getting a lot of attention for his transformation into a 600-pound man in the movie which is remarkable to see. But to get to where he is now is also nothing short of remarkable. Fraser has gone through so much over the years to include publicly naming the person he alleges sexually harassed him, which contributed to him stepping back from Hollywood for years. Since making his return to the spotlight, Fraser has had a few instances of getting choked up when hearing from fans. It's probably the most pure moments people have seen in a while when it comes to Hollywood actors and fan interactions.
Fraser was once a household name, starting in 1992 with "Encino Man" and "School Ties." In fact, I'd wager to guess that a good majority of millennials grew up watching him on their televisions as the blue eyed goofy heart throb. His wide eyes made for hilarious facial expressions when he played in movies like "George of the Jungle." Over the past several years he's slowly been reentering the spot light and is currently staring in the series "Doom Patrol" on HBO Max.
In 2004 Fraser abruptly and quietly left the world of acting for nearly two decades only appearing in a small selection of films and series where it was speculated that something was going on with the actor. Eventually, his fans found out what caused him to walk away and appear so disconnected from the person we had all grown to love. He experienced a messy divorce, the death of his mother, physical ailments resulting from years of abusing his body to achieve a chiseled physique, and a sexual assault that left him distraught.
\u201cBrendan Fraser gets emotional after hearing that the Internet is rooting for his comeback \ud83d\ude2d\u201d

— Culture Crave \ud83c\udf7f (@Culture Crave \ud83c\udf7f) 1628691477
But it was his reaction in an interview from 2021 when he heard that the collective internet was rooting for him that made people gush over him even more. In the interview he was talking about working with the likes of Scorsese and the nerves of being back on set with such big names before the interviewer dropped the news about his cheering squad. It didn't take long to find that fans of Fraser will get their wish soon.
In addition to staring in "The Whale," Fraser is in another upcoming film. This one directed by Martin Scorsese, which is the film he expresses nerves about in the interview, "Killers of the Flower Moon." Recently Fraser attended a meet and greet where he was signing what appears to be a figurine box when the fan hit him with an emotion inducing comment, "thank you for making my childhood awesome." Again you see Fraser try hold his emotions together as he fist bumps the fan.
Fans are thrilled to see Fraser back on the big screen. One commenter on Twitter, Andrew, simply wrote, "OSCAR OSCAR OSCAR OSCAR OSCAR" under Variety's announcement of the film. Tiktok user Foxybecky444 wrote, "
I truly, to my core, I HOPE he KNOWS how loved and adored he is. This man is a PURE TREASURE." Fraser is a true feel good comeback story and I hope he has continued success on his upward rise.