Well Being
Get a better night's sleep with these 10 products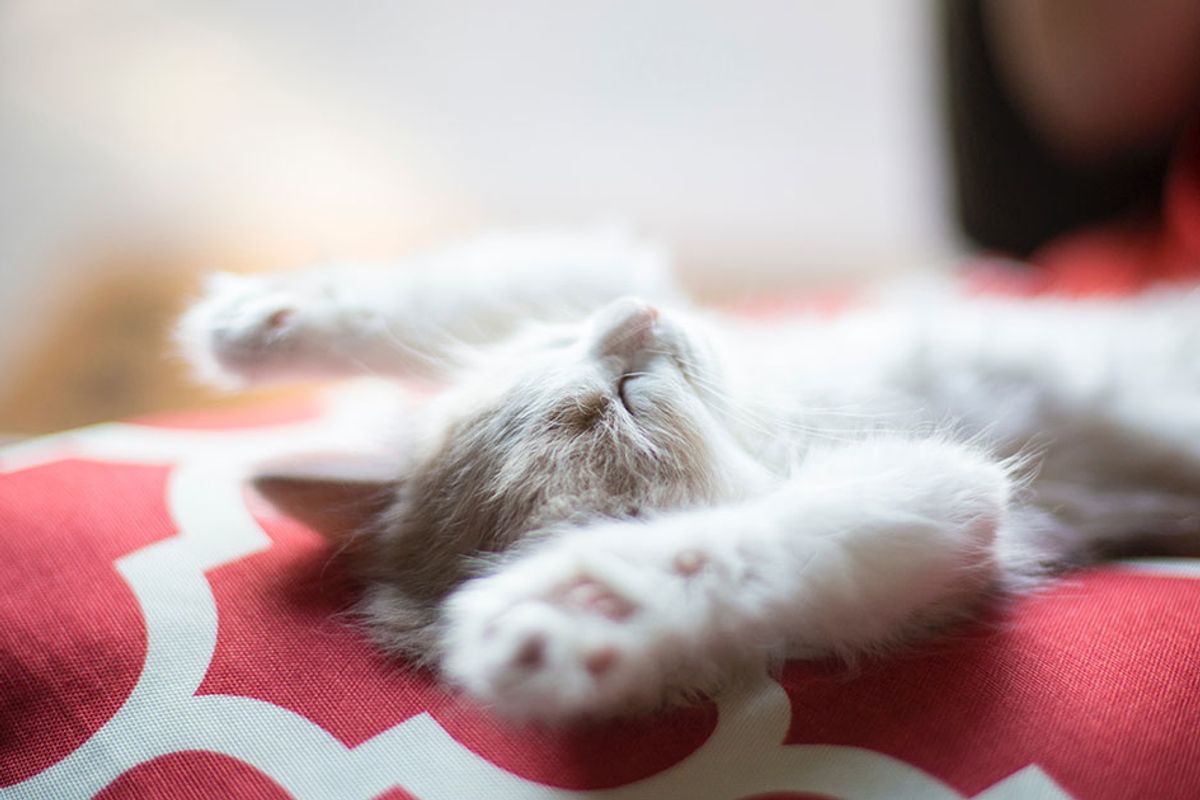 Photo by Jonathan Fink on Unsplash
If you've ever lain in bed awake when you should be sleeping, staring at the ceiling counting the minutes of your life tick away, you know how annoying insomnia can be. Sleep is a basic biological need, but one that eludes far too many of us far too often. In fact, according to the CDC, one in three adult Americans don't get enough sleep. Since our bodies need sleep in order to repair, restore, and rejuvenate, getting a good night's rest should be a top priority for all of us.
Sleep experts recommend keeping a regular bedtime routine and creating sleep-conducive environment to help your senses shut down at night. Here are some products that can help.
Concave molded sleep mask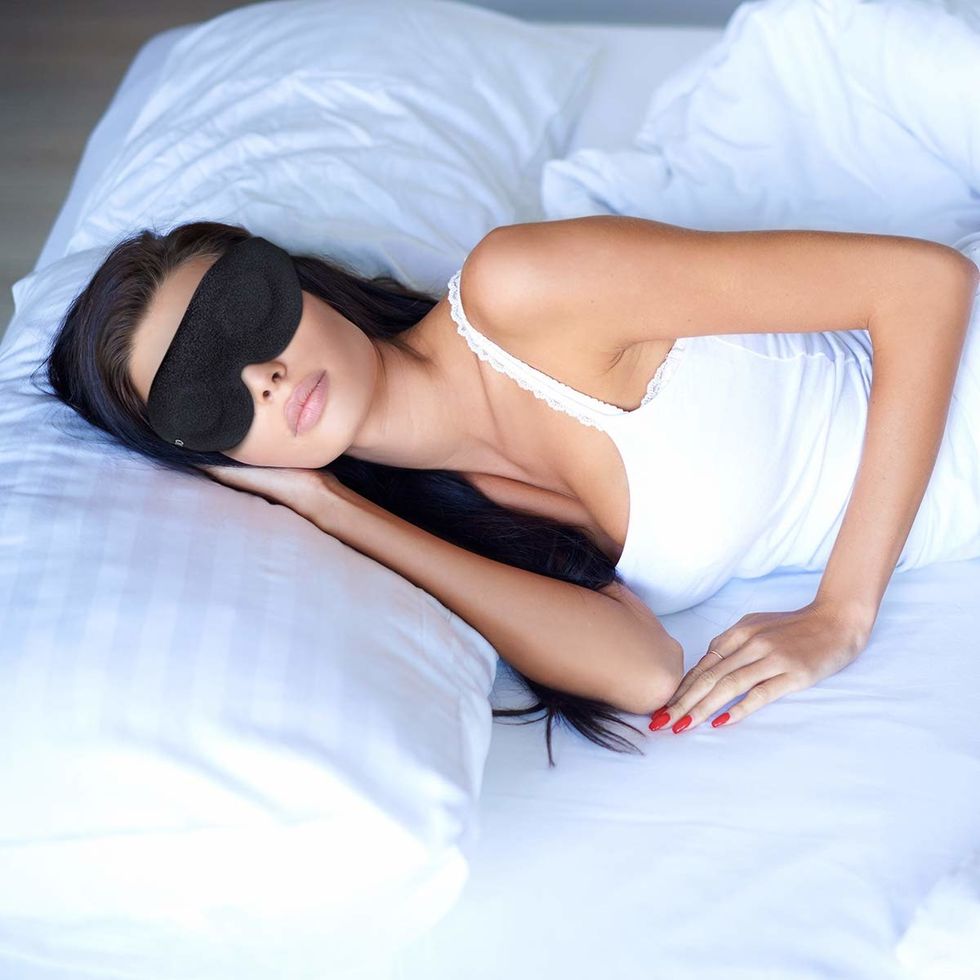 MZOO/Amazon
Our bodies are wired to be awake when it's light and sleep when it's dark, but that doesn't always happen automatically. Some people need absolute darkness to sleep, and a comfortable sleep mask can make that happen, even when there's some light in the room. A mask also forces you to keep your eyes closed, but this one leaves room for your eyelashes so you don't feel like your eyelids are being squashed to your face.

MZOO Sleep Mask, $16.99; at Amazon
Portable blackout shades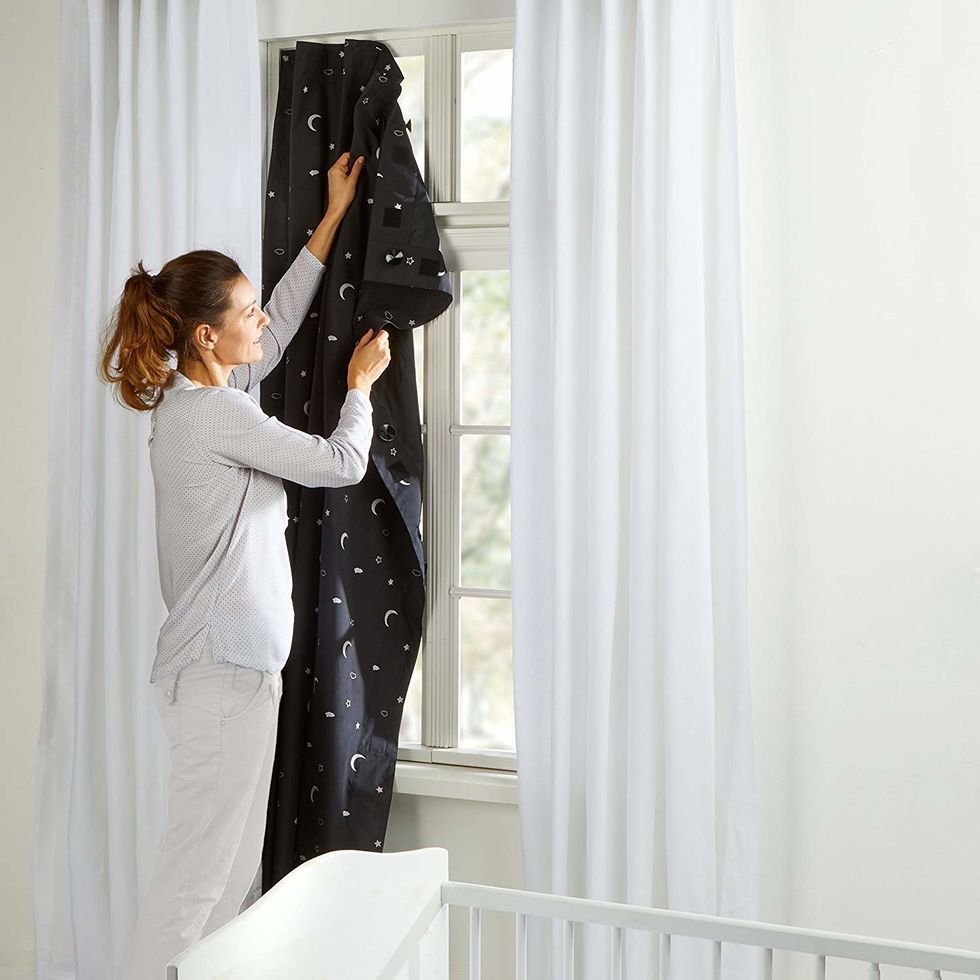 AmazonBasics/Amazon
There are plenty of blackout curtain options for your home, but what about when you're traveling? Sleeping away from home can be difficult, but bringing along your own portable blackout curtains may help. Simply suction cup them to the window and voila! Dark room. (Don't let the fact that these say they are for a baby deter you — they're less expensive than the best-rated non-baby version.)

Non-digital, non-ticking alarm clock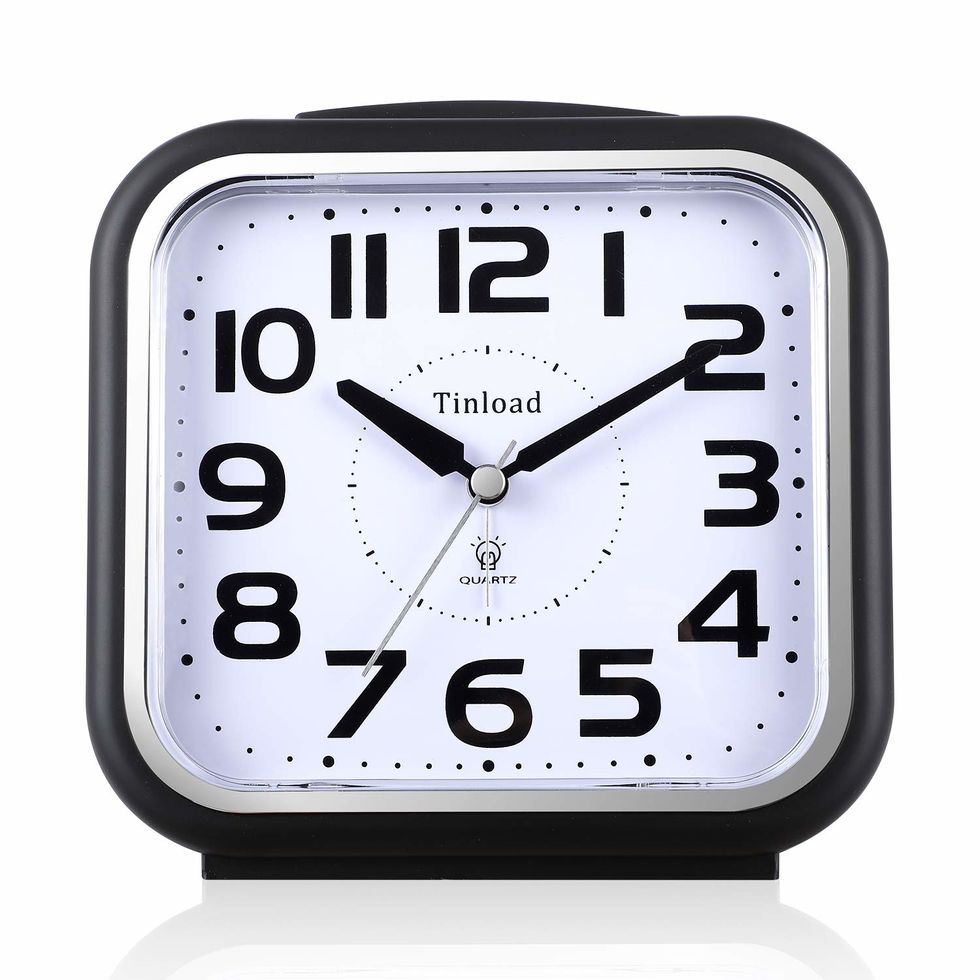 Tinload/Amazon
Modern life, with all of its lights and digital displays, can disrupt our sleep in many ways. If you're someone who tends look at the clock and calculate how much sleep you're not getting, perhaps an old-fashioned, analog alarm clock will help. This non-ticking clock can help keep your room completely dark and keep you from obsessing over the time.

Silent Analog Alarm Clock, $17.99; at Amazon
White noise maker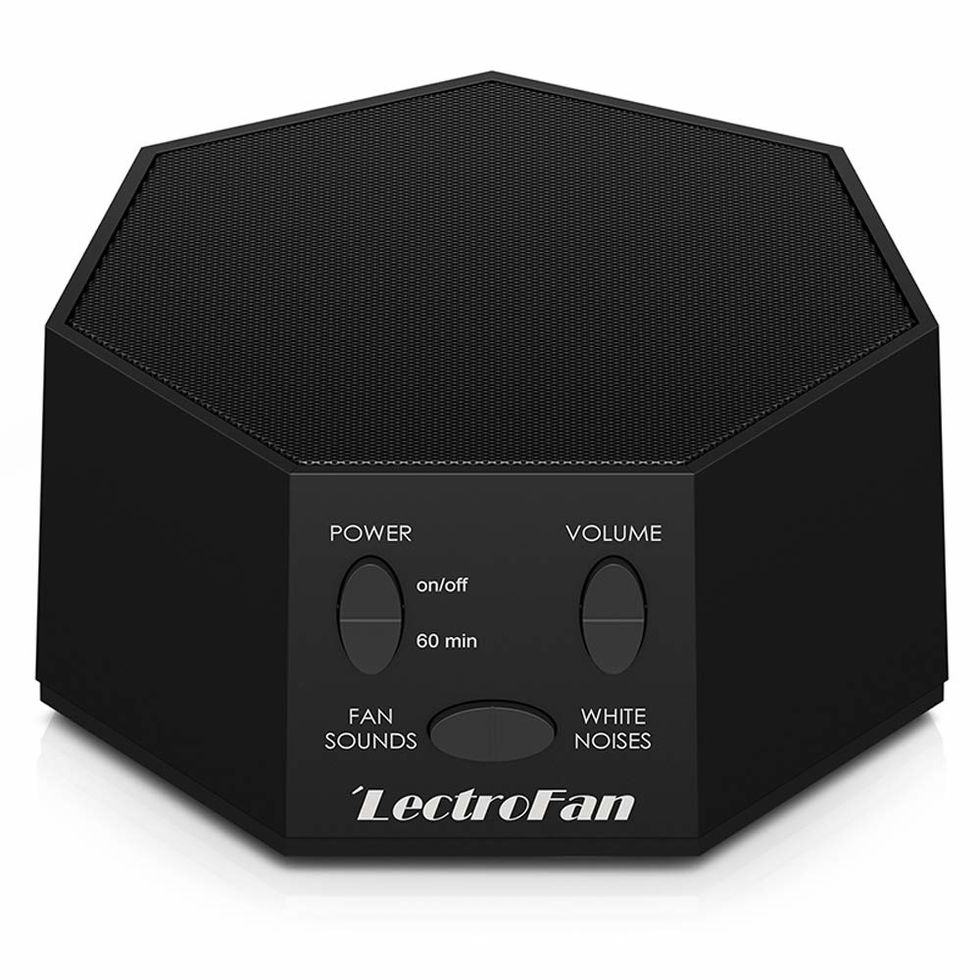 Adaptive Sound Technologies/Amazon
A quiet room is recommended for a good night's sleep, but that's not possible for some of us. If you live on a busy street or have loud roommates or regularly get woken up by your cats' midnight shenanigans, a white noise maker might be your best bet. Getting just the right white noise sound without annoying your ears can be a challenge, but with 20 different sounds to choose from and more than 4,000 5-star reviews, this white noise machine seems like a sure bet.

'LectroFan White Noise Machine, $38.96; at Amazon
Noise-canceling ear plugs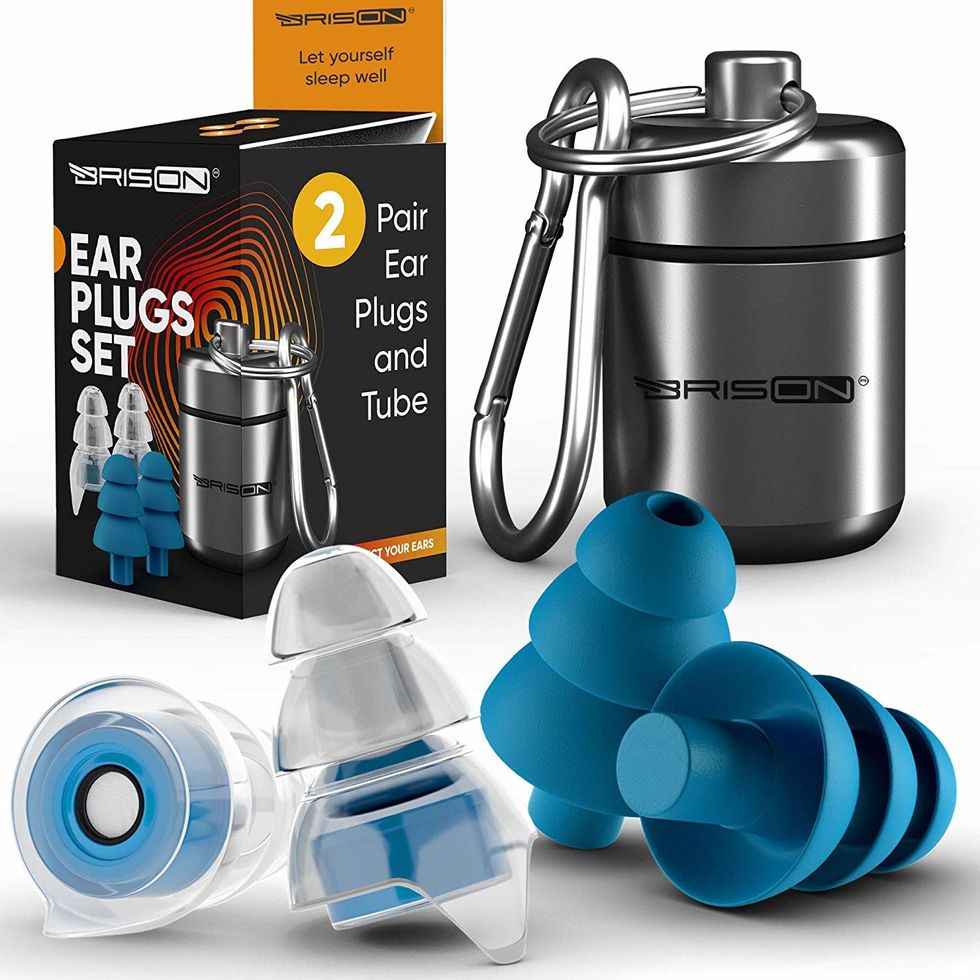 BRYSON/Amazon
If white noise isn't your thing, noise-canceling ear plugs might be your ticket to lalaland. This set comes with two pairs of ergonomic, washable, and reusable ear plugs, one with a noise-cancelling feature. One reviewer said that they perform as well as a $300 pair they own, so if sound keeps you up at night, these are worth a try.
Noise-cancelling Ear Plugs, $22.99; at Amazon
Orthopedic knee pillow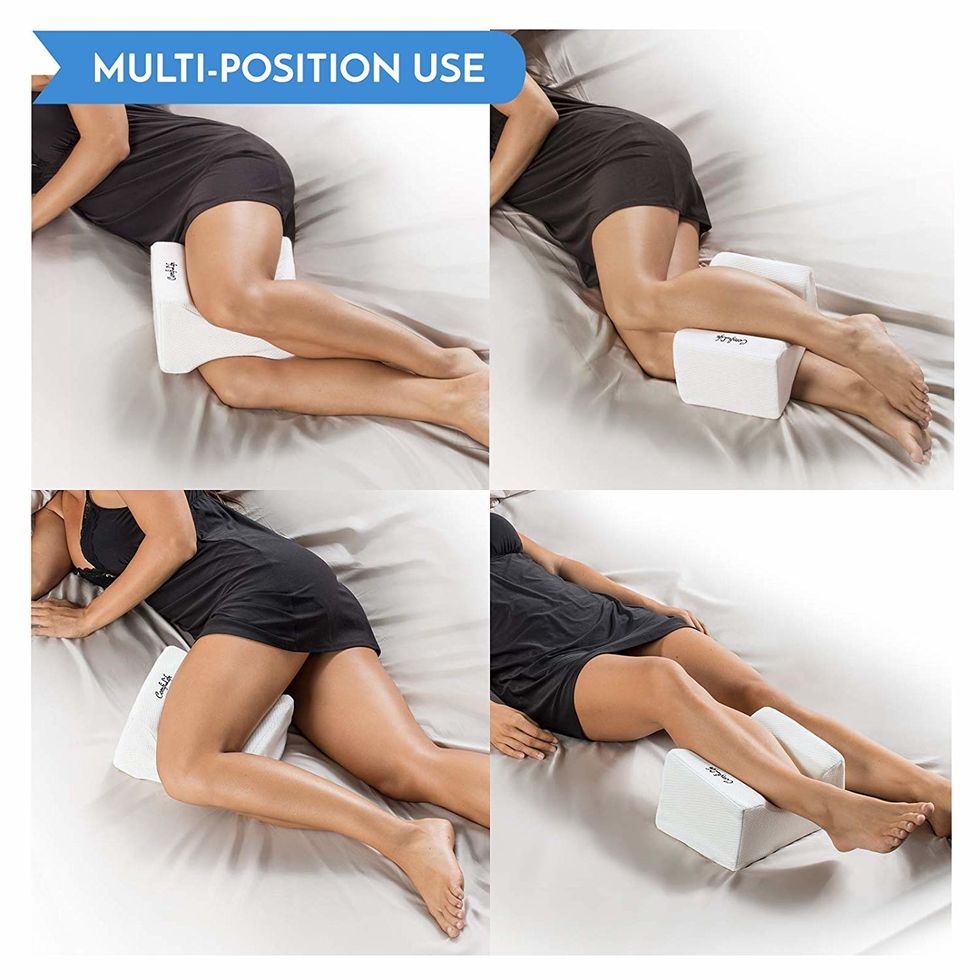 ComfiLife/Amazon
Aches and pains keeping you awake at night? According to a 2015 study, knee and low back pains are associated with short sleep duration and poor sleep quality. Sciatica also affects millions of people, making it hard to get comfortable enough to snooze. If you're a side-sleeper, this little knee pillow might help you get your hips and knees aligned for a better night's sleep.

Orthopedic Knee Pillow, $27.95; at Amazon
Cooling mattress pad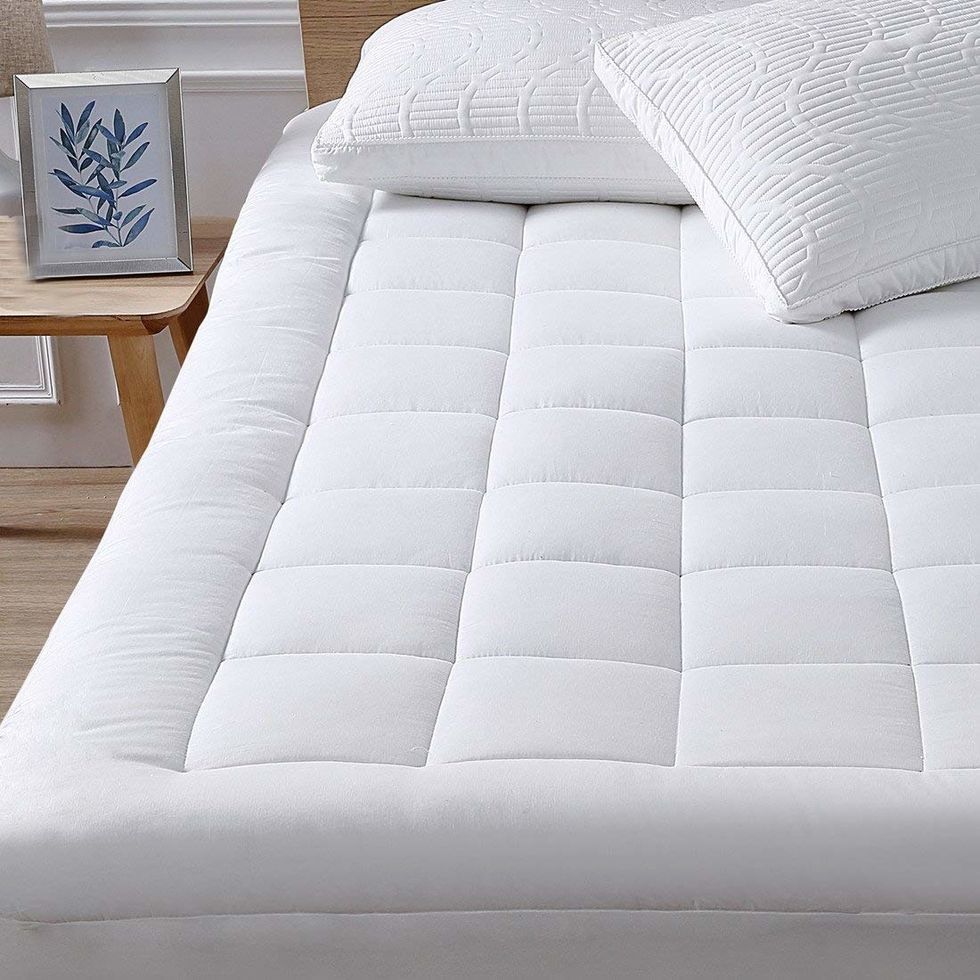 oaksys/Amazon
Sleep experts recommend keeping your bedroom at a cool temperature to sleep, but that's not always possible. And some of us are hot sleepers no matter what temperature the room is. This 100% cotton cooling mattress pad is breathable and doesn't trap your body heat beneath you.

Cooling Mattress Pad, $39.95 (queen size); at Amazon
Weighted blanket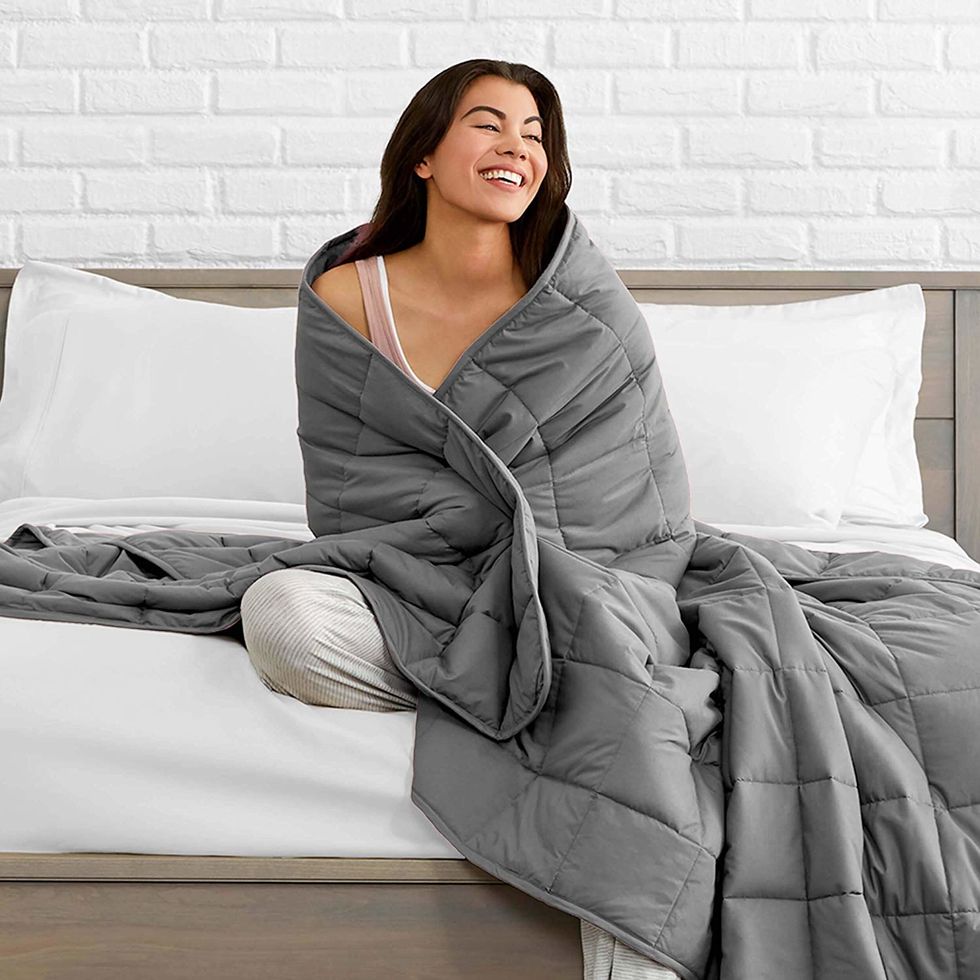 Bare Home/Amazon
If anxiety keeps you awake at night, you might want to try sleeping with a weighted blanket. Many people swear by them, both for adults and for children, and their popularity has resulted in an explosion of styles — and thankfully, a significant drop in price. Several years ago, an adult weighted blanket would run you between $100 and $200, but this highly rated blanket comes in several sizes that are less than $50.

Weighted Blanket, $46.40 (prizes vary by size); at Amazon
Magnesium oil blend spray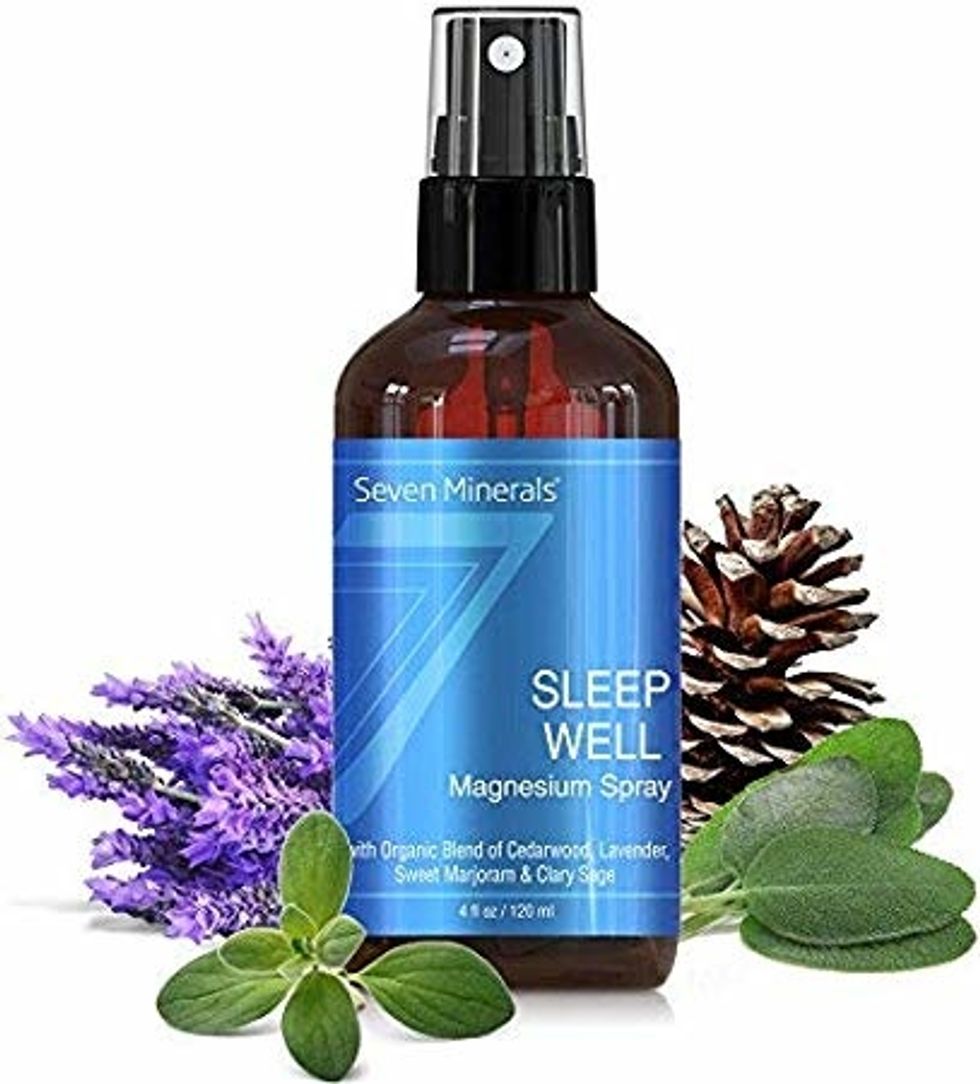 Seven Minerals/Amazon
Read the reviews from the dozens of chronic insomniacs who swear this spray worked wonders for them. Magnesium has been shown to have a positive impact on sleep, especially for those who suffer from restless leg syndrome. And the manufacturer offers a full refund if you find that the product doesn't work on you, so what have you got to lose?

Sleep Well Magnesium Spray, $19.95; at Amazon
Good night essential oil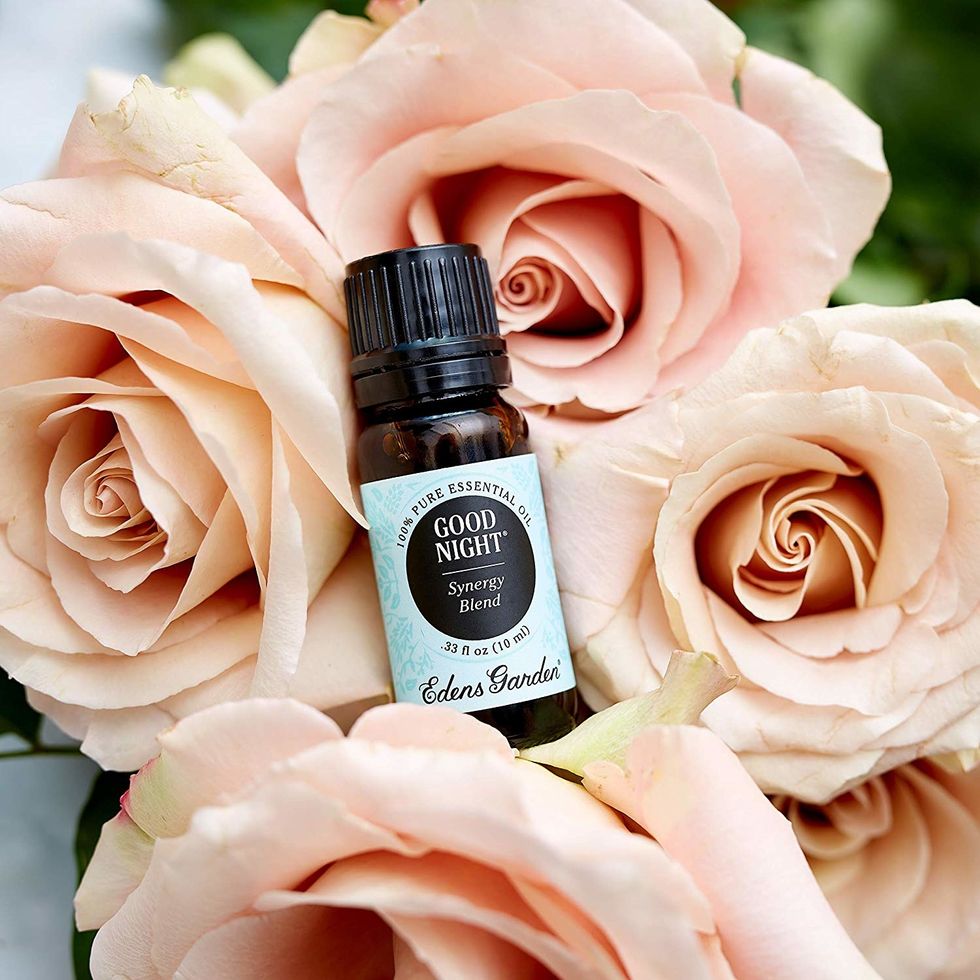 Edens Garden/Amazon
If aromatherapy floats your boat, check out this blend of Lavender, Sweet Marjoram, Chamomile, Bergamot, Ylang Ylang, Sandalwood, Key Lime, Lime, and Vanilla essential oils. With more than 1000 five-star reviews,Edens Garden Good Night aromatherapy oil is worth a try. Some people spritz a bit on their pillow, while others use it in an oil diffuser while they sleep. One reviewer wrote, "Better than any sleep aid I've tried, and I've tried them all."

Good Night Essential Oil Blend, $15.45 for 10ml; at Amazon
Here's to a better night's sleep for everyone.
*Upworthy may earn a portion of sales revenue from purchases made through affiliate links on our site.