Health
Amanda Bynes and her very public conservatorship fight shows the need to rethink mental health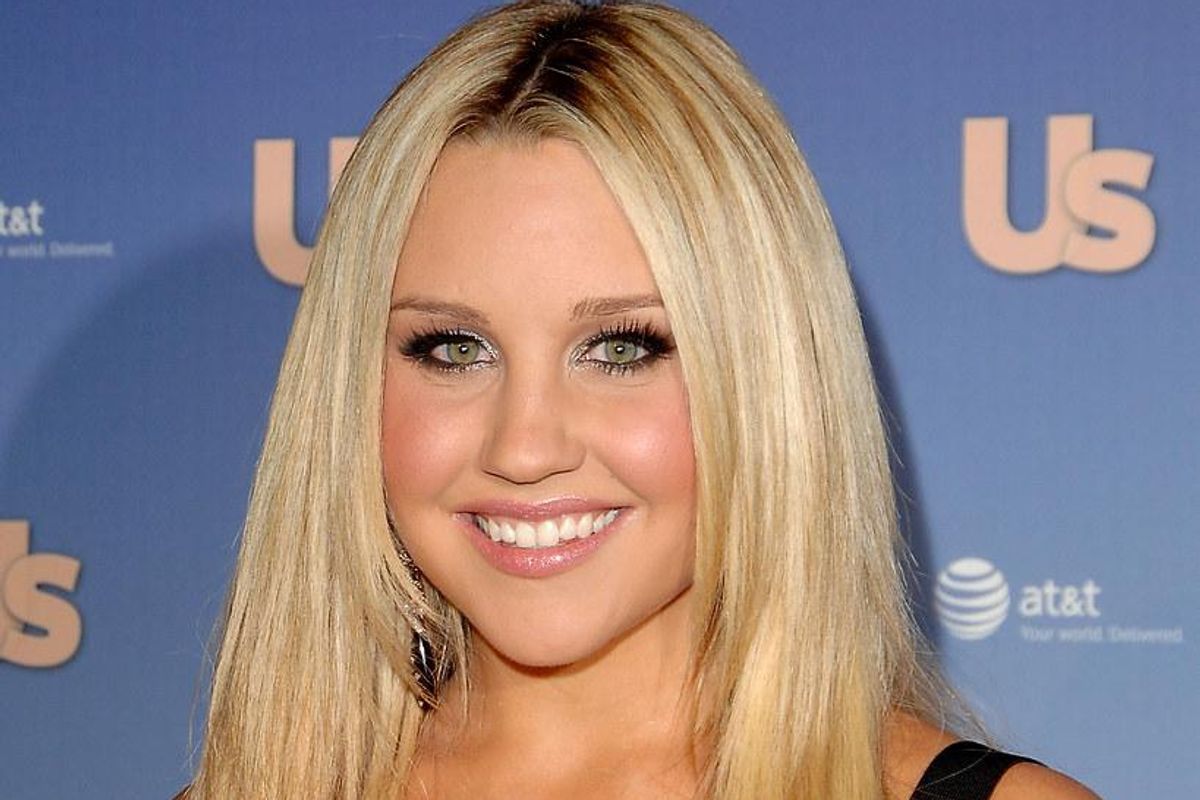 In a now deleted post, actress Amanda Bynes returned to social media to speak out about the petition to terminate her conservatorship, which was put into place in 2013 after several public incidents.
Her mother Lynn was named as the temporary conservator of Bynes' personal life and finances before being appointed permanently. Bynes had been arrested several times for misdemeanor offenses and her struggles with substance use. At the time the conservatorship was petitioned, Bynes was involuntarily hospitalized after lighting a fire in her neighbor's driveway in July 2013. Bynes confirmed in a 2014 tweet that she was diagnosed with bipolar disorder after her hospitalization.
Since being placed under a conservatorship, Bynes has stayed mostly out of the public eye. She enrolled in the Fashion Institute of Design and Merchandising in 2014 following her release from the hospital and subsequent conservatorship. She graduated in 2019 while on a day pass from her inpatient treatment facility at the time. Bynes has reportedly continued to do well since graduating and opened up about her past substance abuse in an interview after graduation.
---
FIDM graduate 2019 #fidmgraduationpic.twitter.com/KdFI5dPOdK

— amanda bynes (@amanda bynes) 1561435166
Bynes' parents are reported to be in agreement that her conservatorship should end, though a judge had ordered the arrangement to be extended until 2023. If that sounds familiar, it's because we've all learned a lot more about celebrity conservatorships after the much popularized end to Britney Spears' conservatorship last year. The length of these conservatorships raises some questions, including at what point do we question the law on how these conservatorships are carried out, and to what length of time.
In both these cases, the legal reach of the conservatorship has been extensive. They lasted years and left the women with little say in controlling their lives. While it seems that Amanda's parents truly had her best interests at heart and are now fully on board to have her conservatorship terminated, it begs the question as to where the line is drawn when it comes to mental health conservatorships and how extensive or limited they should be. It is not unheard of for someone to be placed under a guardianship for life, especially if the person is intellectually or developmentally delayed and they cannot make appropriate decisions for themselves without extensive help. But in cases where mental health is concerned, it feels different.
Hey guys! I'm on instagram now ! \nCheck me out http://instagram.com/amandabynesreal\u00a0pic.twitter.com/N1lA6NhJLb

— amanda bynes (@amanda bynes) 1568139764
In most cases, full autonomy is ideal for people who suffer with mental health conditions, even severe ones like schizophrenia, bipolar disorder or other disorders that can include psychosis. Having a severe mental health condition does not make someone permanently incapable of caring for themselves or others, particularly if they're able to commit to a regimen of doctor recommended medication and therapy.
Conservatorship is something that is typically used as a last resort for people experiencing severe mental illness. It is oftentimes short-lived until the person is stabilized and set up with some sort of intensive mental health therapy, but it can be difficult to be released from a conservatorship if the person doesn't have a strong network of support. When conservatorships stretch out to decades, it makes you wonder whether the support being received is adequate, whether the mental health system is failing that person in some way, whether there needs to be a holistic re-evaluation of the law surrounding conservatorships. It also shines a light on the importance of commitment to ongoing treatment and the associated results.
Amanda Bynes feeling well enough to advocate for the termination of her conservatorship is something to celebrate. Mental illness does not have to hold the level of stigma that it does, and people who are experiencing conditions severe enough to result in hospitalization or guardianship still deserve autonomy over their lives and people rooting for their success.