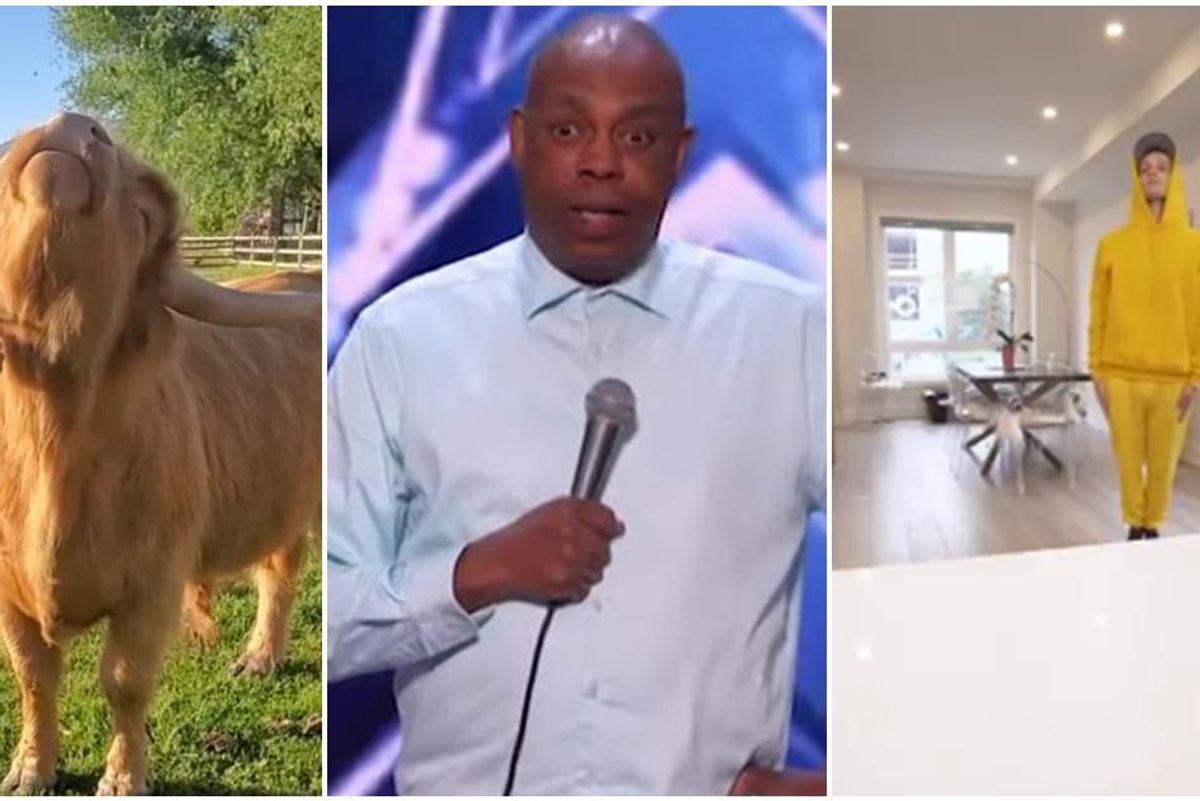 Bad news usually grabs the headlines so it can be hard to remember that we live in a world full of beauty. Here are 10 stories that made us happy this week because they feature amazing comebacks, powerful acts of giving, and one super-amazing cow.

1. Man brushing his cow to Bruno Mars is a moment of pure zen
This video is the perfect example of how man and nature can live in harmony. Thor the cow is in pure bliss as his human friend brushes him at a farm in Emmett, Idaho.
---
2. Zalia Avant becomes the first Black American to win the Annual Scripps National Spelling Bee
Zalia's achievement is even more spectacular being that she has only been competing in spelling tournaments for two years. The 14-year-old practices about 13,000 words a day for up to seven hours.
Three Guinness World Records and now the national spelling bee champ! Congrats, Zaila—your hard work is paying off.… https://t.co/kCUQNB2IhE

— Barack Obama (@Barack Obama) 1625838380.0
3. Visual effects guy transforms himself into random objects and it's pure magic

Toronto-based animator and video wizard Kevin Parry has gone mega-viral for his mind-boggling collection of videos where he turns himself into random objects. In this series of quick clips he changes into everything from a pumpkin to a bright yellow banana and in most of the videos, he appears to suffer a ridiculous death.
A collection of me turning into random objects. https://t.co/ValPdPNJIj

— Kevin Parry (@Kevin Parry) 1626197541.0
4. High schooler mocked for wearing the same clothes every day surprised by football players

When Michael Todd started his freshman year at MLK prep school in Memphis, Tennessee, his classmates made fun of him because he only had one outfit to wear. "I really don't have clothes at home," he told KTVI. "My mom can't buy clothes for me because I'm growing too fast." But all of that changed when two football players surprised him with bags full of shirts, shorts, and shoes.
Football players give student clotheswww.youtube.com
5. Record number of Americans are 'thriving'—even more than before the pandemic, Gallup finds
Americans were asked to rank their current and future life on a ladder scale of zero to ten and the number who ranked themselves as seven or above reached 59.2% in June, eclipsing the previous high of 57.3% set in September 2017.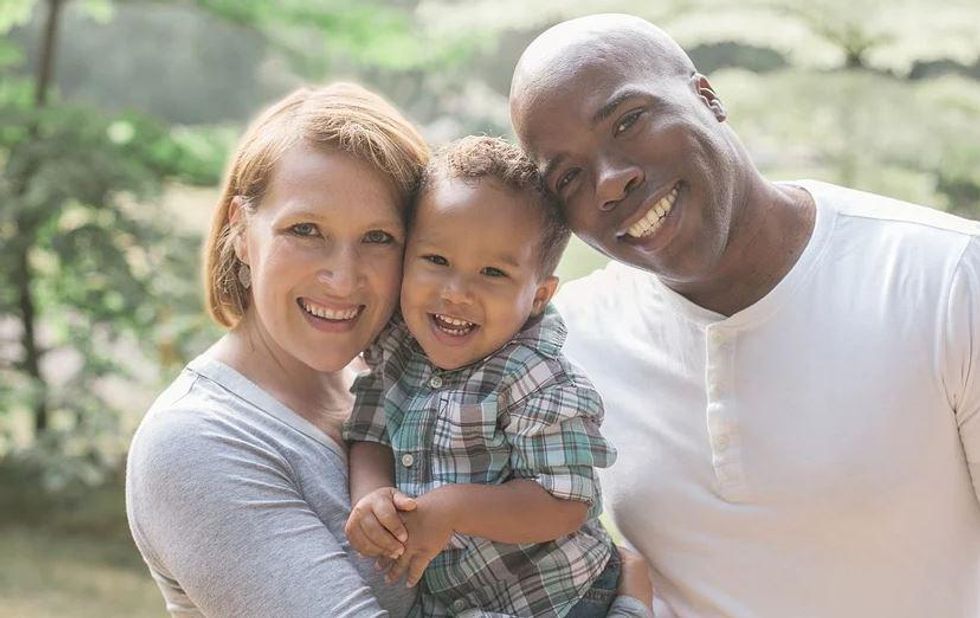 via Pixabay
6. 1980s cultural icon Michael Winslow made an emotional comeback on 'America's Got Talent'
Actor, comedian, and self-proclaimed "voicetramentalist," Michael Winslow was just about everywhere in the '80s. However, he put his career on the backburner to raise his family after the death of his wife in 1993. This week, he made a stunning comeback on "American's Got Talent" winning four big yesses from the show's judges.
America's Got Talent 2021 Michael Winslow Full Performance & Judges Comments Auditions Week 7 S16E07www.youtube.com
7. Hundreds offer to donate cars to South Carolina mechanic who fixes them for those in need
Mechanic Eliot Middleton fixes old cars and donates them to rural families without a ride. After being profiled on CBS News, people have donated nearly 8000 cars to the cause. "Whatever glowing feeling is inside me, it just transferred from that TV screen and went inside them," he said.
8. Kenyan scientists genetically alter their bananas to save them from devastating bacteria

A bacterial disease was ravaging banana plants in Kenya. So scientists at the International Institute of Tropical Agriculture (IITA) created a genetically modified banana that was bacterial resistant.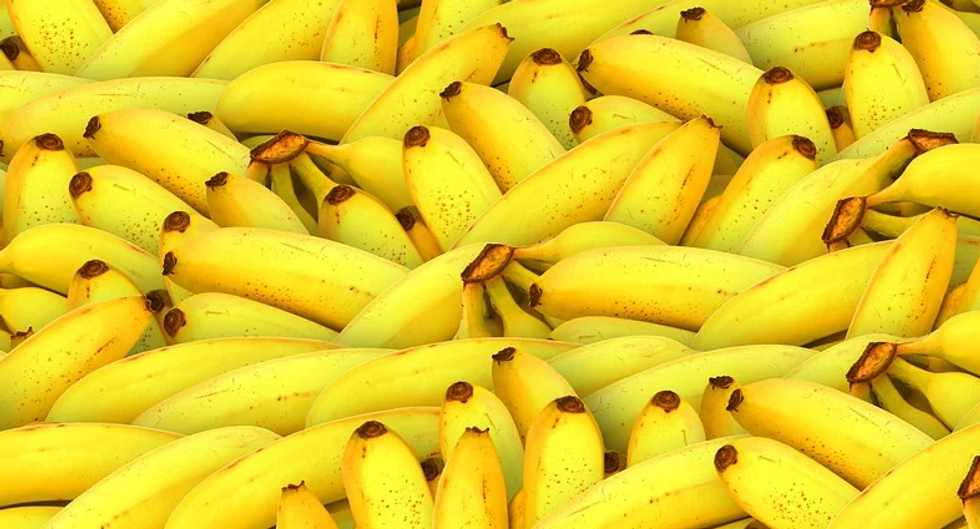 via Pixabay
9. Japanese swimmer Rikako Ikee beats leukemia
The highly decorated swimmer was a shoo-in for the summer Olympics in Tokyo but had her hopes derailed when she was diagnosed with leukemia. Rikako fought hard, overcame the disease, and won the 100-meter butterfly race at the Olympic trials, earning her a spot in the 4X100 medley relay races at the games. "I was not expecting to win the 100 meters at all, and I was feeling far less confident than during the Olympic qualifiers five years ago," she said. "It's a miracle just to be sitting here – it's a miracle I'm alive."
Two years ago, swimmer Rikako Ikee was diagnosed with leukemia. Now, she's qualified for the Tokyo Olympics japan… https://t.co/6onOqgcVnB

— Uplifting News by Qwyck (@Uplifting News by Qwyck) 1626417033.0
10. Track star Quanesha Burks goes from working at McDonald's to the Tokyo games

After suffering a bone injury last year, Quanesha was unsure if she'd be able to compete in the Olympics. But by reflecting on her past, she was able to overcome the injury and made the Team USA roster.
"At one point, my coach told me, 'I don't know if you're going to physically be able to go to the trials.' The doctors didn't know if I would be back in time… I was facing so much, but I kept going back to when I worked at McDonald's. I had my goals set and I knew I could do it," she said.
"I was facing so much but I kept going back to when I worked at McDonald's. I had my goals set and I knew I could d… https://t.co/2Tp0xVNLtB

— Sports Illustrated (@Sports Illustrated) 1625855408.0