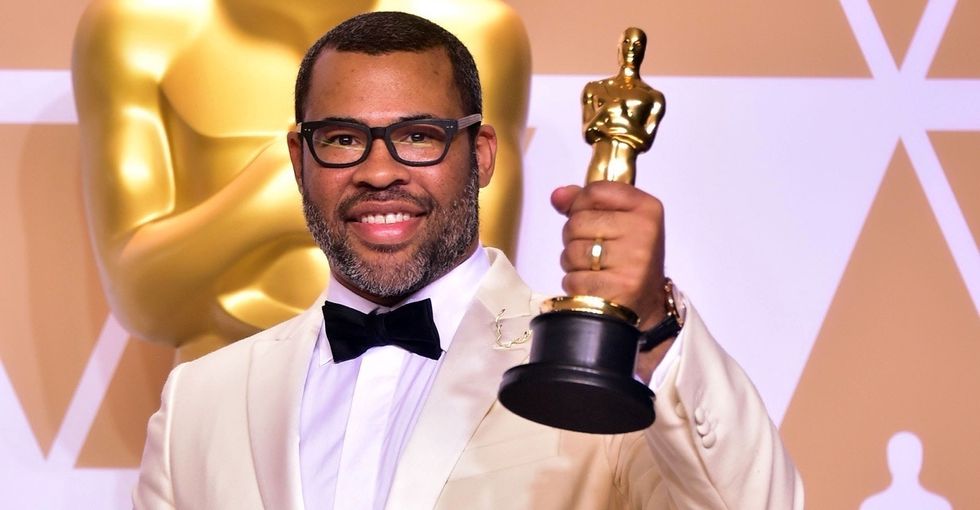 After winning the Oscar for Best Original Screenplay, Jordan Peele's press conference got off to an awkward start backstage.
Standing in front of a room of reporters with numbered cards in hand, the "Get Out" writer and director joked that he felt like he was "about to be auctioned off right now." Someone else in the room replied, "You absolutely are. Get used to it."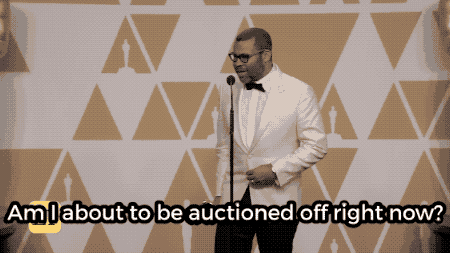 Peele has every reason to be inspired by Goldberg's speech. It was filled with a beautiful combination of honesty and joy.
"I want to thank everybody who makes movies," she said, beaming. "I come from New York. As a little kid, I lived in the projects, and you're the people I watched. You're the people wanted — made me want to be an actor. I'm so proud to be here. I'm proud to be an actor, and I'm gonna keep on acting. And thank you so much."
Peele tweeted that Goldberg's speech "practically reached through my TV and told young me to follow my dreams."
Maybe his speech could inspire another aspiring filmmaker the way hers inspired him.
When @WhoopiGoldberg won her Oscar for "Ghost" she practically reached through my TV screen and told young me to fo… https://t.co/H8GlJHeHYx

— Jordan Peele (@Jordan Peele)1520275886.0
You can watch Peele's backstage press conference below.