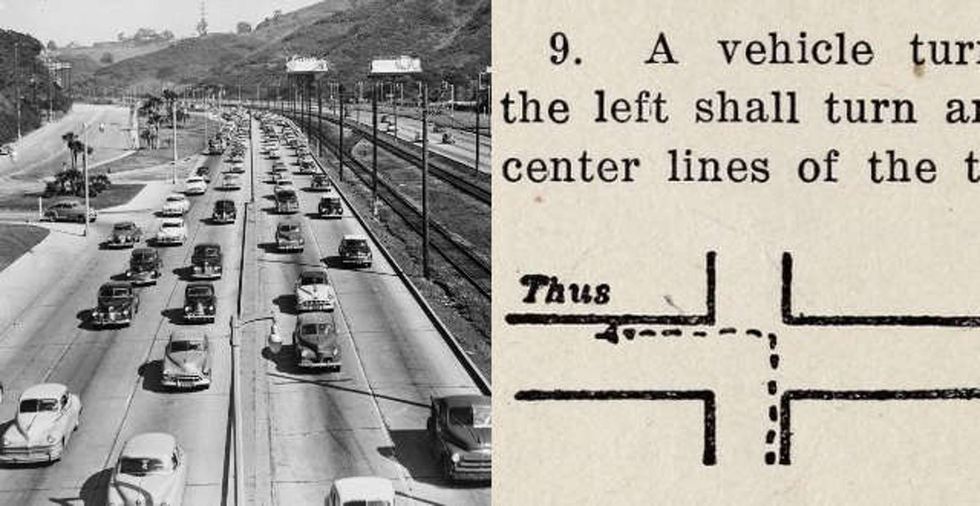 Unless you're a child, New York City resident, or UPS driver, chances are you've made a left turn in your car at least once this week.
Chances are, you didn't think too much about how you did it or why you did it that way.
You just clicked on your turn signal...
...and turned left.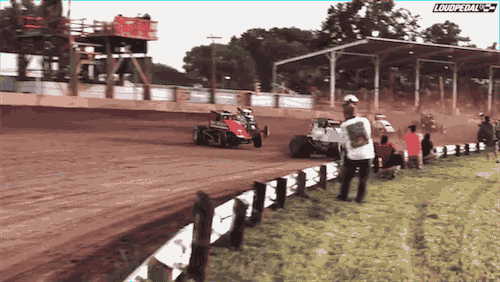 GIF from United States Auto Club.
---
The New York State Department of Motor Vehicles instructs drivers to "try to use the left side of the intersection to help make sure that you do not interfere with traffic headed toward you that wants to turn left," as depicted in this thrilling official state government animation: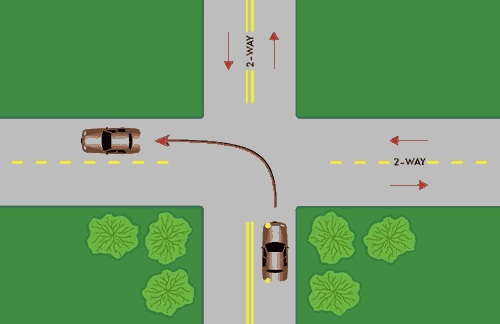 GIF from New York Department of Motor Vehicles.
Slick, smooth, and — in theory — as safe as can be.
Your Drivers Ed teacher would give you full marks for that beautifully executed maneuver.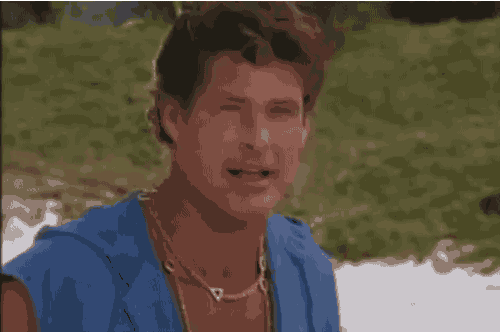 Pedestrians walk through New York's Times Square, 2015. Photo by Spencer Platt/Getty Images.
That includes a push by groups like Transportation Alternatives to install pedestrian plazas and bike lanes and to promote bus rapid transit. It also includes Vision Zero, a safety initiative in cities across America, which aims to end traffic fatalities by upgrading road signage, lowering speed limits, and installing more traffic circles, among other things.
As a historian, Norton hopes Americans come to understand that the way we behave on the road isn't static or, necessarily, what we naturally prefer. Often, he explains, it results from hundreds of conscious decisions made over decades.
"We're surrounded by assumptions that are affecting our choices, and we don't know where those assumptions come from because we don't know our own history," he says.
Even something as mindless as hanging a left.
This article was originally published on July 14, 2017.