Design
She stitched Trump's tweets to cope with the insanity and an army of needleworkers joined her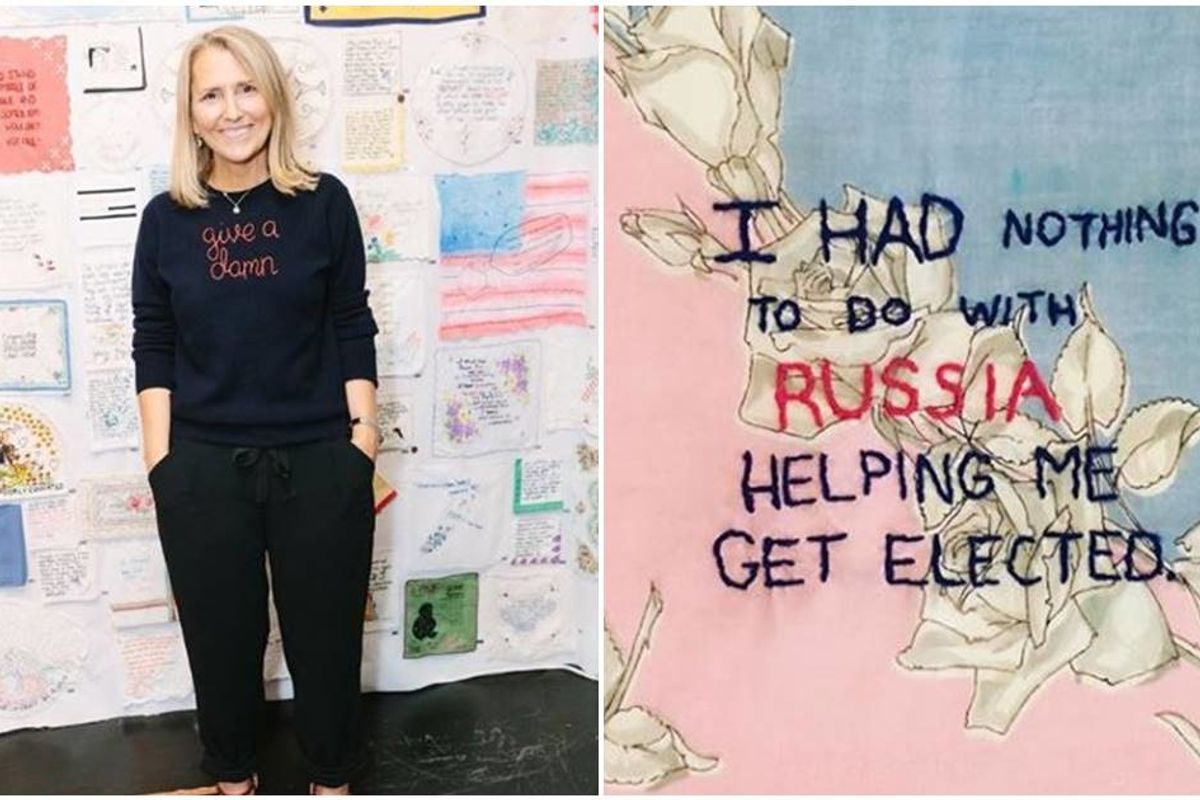 America's media cycle and collective psyche are unfortunately tethered to Donald Trump's daily Twitter rants.
His diatribes can be frightening, such as the time he threatened military action against North Korea. Nonsensical, like the time he tweeted "covfefe." And disturbingly racist, like when he threatened The Squad by telling them to "go back" to the countries from which they came.
---
Everyone has their own way of coping with Trump; artist Diana Weymar found it therapeutic to stitch the president's words. The first time was in January 2018 when she stitched "I am a very stable genius" into an old piece of her grandmother's embroidery.
Soon, Weymar was stitching one or two quotes a day. Her friends started to join in, as well as strangers she met on Instagram. Weymar labeled her growing art collective the "Tiny Pricks Project."

"For me, the stitching was cathartic, and I was interested in creating a record," Weymar told artnet News. "When I saw Trump's words in thread on a personal textile, it was different than reading his Twitter account."
Her work captured the attention of San Francisco's Mule Gallery and the Lingua Franca boutique in New York City.
As of this summer, Weymar has stitched over 300 Trump quotes and her collaborators have sent her 400 more. She hopes to get to 2,020 in time for the 2020 election. She plans to group the artwork together in categories such as the Brett Kavavaugh confirmation and North Korea.
"They are constantly being mailed in," Weymar said. "It's like my birthday every time one arrives—people are sending me presents!"
Here are just a few of the wonderful and cathartic stitches form the Tiny Pricks Project.