Pop Culture
Legendary Tina Turner has died at 83. Here are some of the Rock n' Roll Queen's most badass moments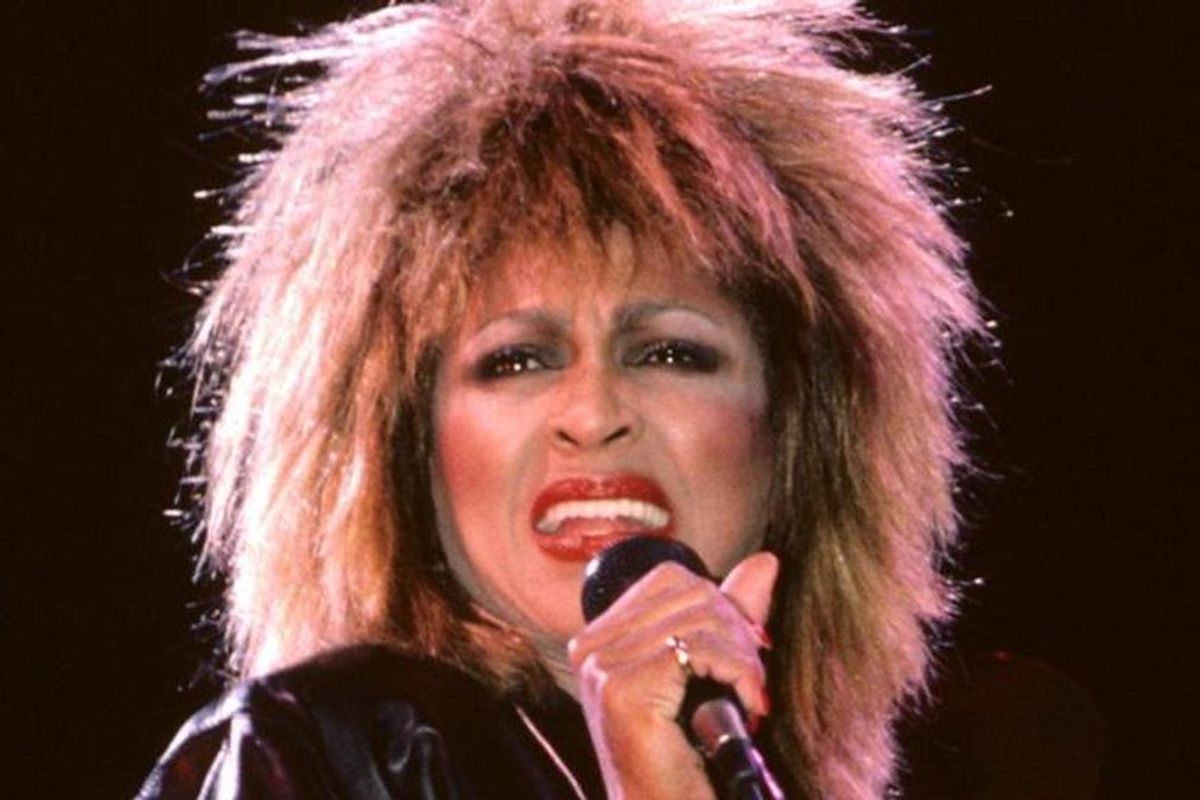 The explosive, soulful, magnetic Tina Turner has died at 83. Though the cause of her death was not disclosed, a statement on her Instagram announced that the prolific singer and legendary live performer has passed away at her home in Küsnacht, Switzerland, near Zurich.
News of the devastating loss has prompted an outpouring of tributes on social media, including celebrities sharing how much Turner's work has influenced them.
Angela Bassett, who portrayed the music icon in the 1993 biopic "What's Love Got to Do with It," said in a statement that she was "honored to have known Tina Turner."
"Through her courage in telling her story, her commitment to stay the course in her life, no matter the sacrifice, and her determination to carve out a space in rock and roll for herself and for others who look like her," Bassett wrote on Instagram, "Tina Turner showed others who lived in fear what a beautiful future filled with love, compassion, and freedom should look like."
---
A Survivor and a Badass. Every note she sang shook the room and shook your soul. There will never be another like her. Shake the roof off of Heaven Tina Turner🎤🔥💔

— Diane Warren (@Diane_Warren) May 24, 2023
A Survivor and a Badass. Every note she sang shook the room and shook your soul. There will never be another like her. Shake the roof off of Heaven Tina Turner🎤🔥💔

— Diane Warren (@Diane_Warren) May 24, 2023
I'm so saddened by the passing of my wonderful friend Tina Turner.
She was truly an enormously talented performer and singer. She was inspiring, warm, funny and generous. She helped me so much when I was young and I will never forget her. pic.twitter.com/TkG5VrdxXO

— Mick Jagger (@MickJagger) May 24, 2023
The beloved superstar leaves behind a multi-faceted career lasting half a century, and her ability to add her own unique flavor to any medium—be it music, movies, or fashion—has inspired countless hearts.
Here are seven unforgettable, truly badass moments from Turner's life, showing just how powerful of a legacy she has crafted:
1. Stepping in to sing (make that slay) "A Fool in Love" when the original singer didn't show up
Ike Turner wrote 1960's "A Fool in Love" for Art Lassiter. When Lassiter didn't show up to the studio session, a back-up vocals singer named Anna Mae Bullock was ready to step in. This would be her first time recording as "Tina Turner," and the song would become her first hit single. Yep, Tina Turner has been a badass since Day One.
2. Becoming a household name with "Proud Mary"
Turner's version of the Creedence Clearwater Revival song came out only two years later but was instantly iconic. It dominated the chart in 1971 and won Turner her first Grammy. Not to mention it gave us one of the most enduring dance spectacles ever.
3. Winning critical acclaim for her role in "Tommy," proving she can sing and act
Turner's acting debut playing the fierce, psychedelic siren-like Acid Queen in the 1975 film version of the rock opera "Tommy" was so well-received that she would end up creating an album based on her scene-stealing character.
4. Having legs so famous she had to get them insured
You simply cannot picture Tina Turner without imagining her sashaying the stage in a mini skirt while showing off a pair of shapely gams. Turner has joked that her legs very well might be "more famous" than her singing voice and had famously gotten them insured for $3.2 million.
However, Turner's fashion choice actually spawned out of practicality, as it was simply easier to dance with fewer clothing restrictions. Eventually, that took on a life of its own and became her signature style. She noted to The Sun, "When I was younger I never felt confident about any part of my body, but with all the attention my legs received, I realized they must be OK!"
5. Turning down a role in 'The Color Purple' to have way more fun as Aunty Entity in the super campy 'Max Max Beyond Thunderdome'
In her HBO documentary, Turner shared that she denied "The Color Purple" because it was too close to her personal life, and "it was too soon to be reminded of" it. So instead, she played opposite Mel Gibson in 1985's postapocalyptic "Mad Max: Beyond Thunderdome." Similar to "Tommy," the performance was highly acclaimed, earning her an NAACP Image Award for Outstanding Actress and two more hit songs: "One of the Living" and "We Don't Need Another Hero (Thunderdome)."
6. Being able to rock out with a variety of mega celebrities—and yes, outshine them
Turner didn't put on a show. Turner was the show. Period.
7. Leaving an abusive relationship at the cost of her career, then making an epic, lasting comeback
Turner finally left her controlling, abusive relationship with husband and collaborator Ike Turner in 1976, after Ike allegedly beat her over her refusal of chocolate candy. With heated legal battles leaving her with nothing but her stage name, Turner's career slowed to a standstill.
That is until she collaborated with Heaven 17 members Ian Craig Marsh and Martyn Ware for their British Electric Foundation project. Her 1983 cover of Al Green's "Let's Stay Together," produced and backed by Heaven 17, charted high with European, UK, and U.S. audiences. That success would be followed by "Private Dancer," Turner's most commercially successful album, which was certified platinum five times.
And of course, hits like "Two People," "Typical Male," and Grammy-winner "Back Where You Started," as well as an induction into the Rock n' Roll Hall of Fame, would follow after that. Turner was basically the definition of unstoppable.
Farewell, Tina Turner. There will be many greats throughout history, but you are simply the best.