Joy
All-boys school in Brooklyn encourages self-love through mirror affirmations
"What do I like about myself?" It's a simple question with a profound effect.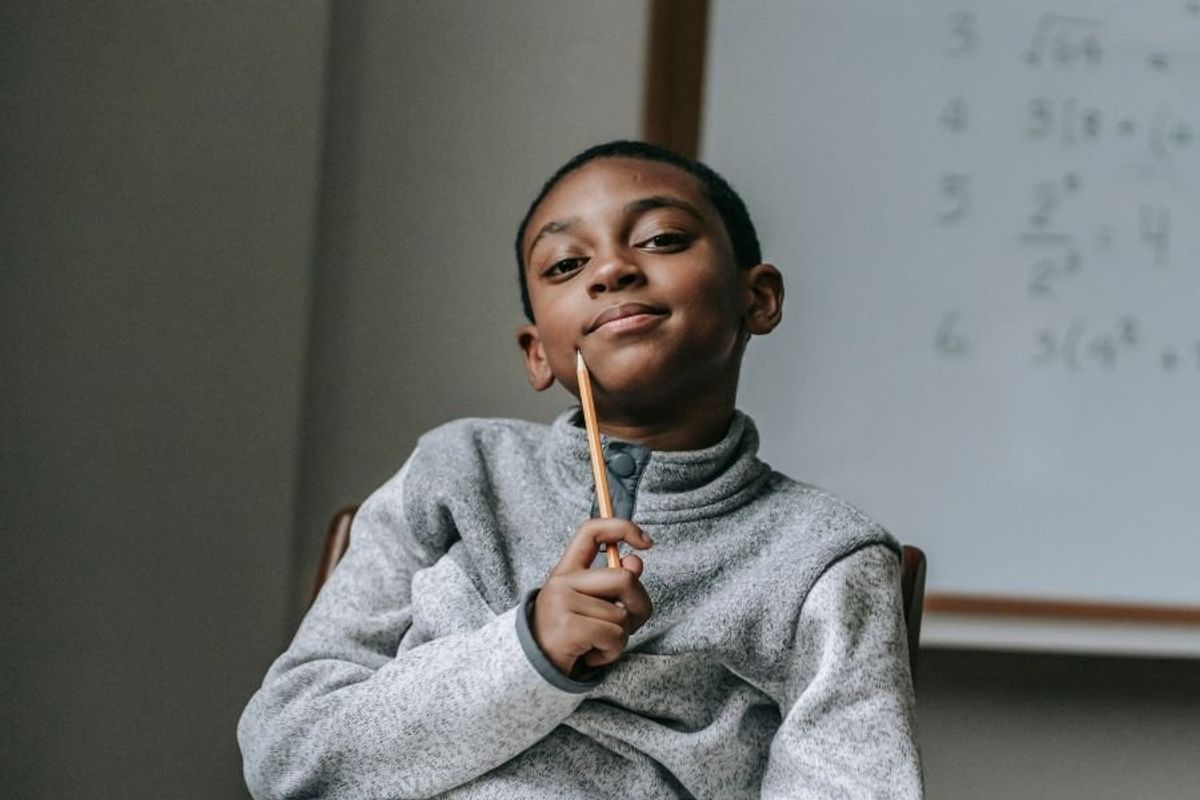 Canva
Self-love is a skill, and learning how to develop it from an early age can make a world of difference.
And this is exactly what the students at Brooklyn's Excellence Boys Charter School are learning each and every day—one hype up at a time.
Performing Arts teacher Ivan Marrero had the idea to let the boys try saying an affirmation to themselves in the mirror, starting with the phrase "One thing I like about myself is…" Basically, anything that made them happy was fair game.
---
One by one, each student went up and praised their reflection, commending their eyes, their smile, their strength, their ability to climb, you name it. Marrero posted the heartwarming video online, where it immediately went viral.
"It really showed the humility of our black and brown boys in a way that we don't often see," Principle Jaz Grant shared with Good Morning America. "As loving beings, loving themselves." Granted explained that Excellence Boys serves 95% children of color.
"It is so important that our young black and brown boys know 'you're worthy, you are special, you are talented,'" from an early age, so that they're "really ready to tackle and face the world," he told GMA.
As it turns out, self-affirmations aren't the only part of Excellence Boys' confidence-boosting curriculum. Every morning, school faculty await the boys at the gate, where they take them to the cafeteria for morning motivation—basically a group hype-up.
In addition, each classroom is also named after a college or university. Grant stated that this strategy was specifically incorporated to "embed in our boys from day one that college is a place that they all have access to," since many children of color "statistically fall to the bottom of the equity gap," making it harder to pursue higher education. Each and every self-love ritual is designed to disrupt a prevailing narrative and set the boys on the path towards confidence and success.
Man, can you imagine a world where every kid learned how to engage in healthy self-talk? Where education touted not only hard work, but pure joy? Where school was not only a place to gain academic knowledge, but also learn crucial skills for emotional resiliency? The educators fighting to make that possibility a reality for young children are truly planting seeds for a brighter future for everyone.