Well Being
Three-year-old Ayaan is inspiring everyone with his positive self-affirmations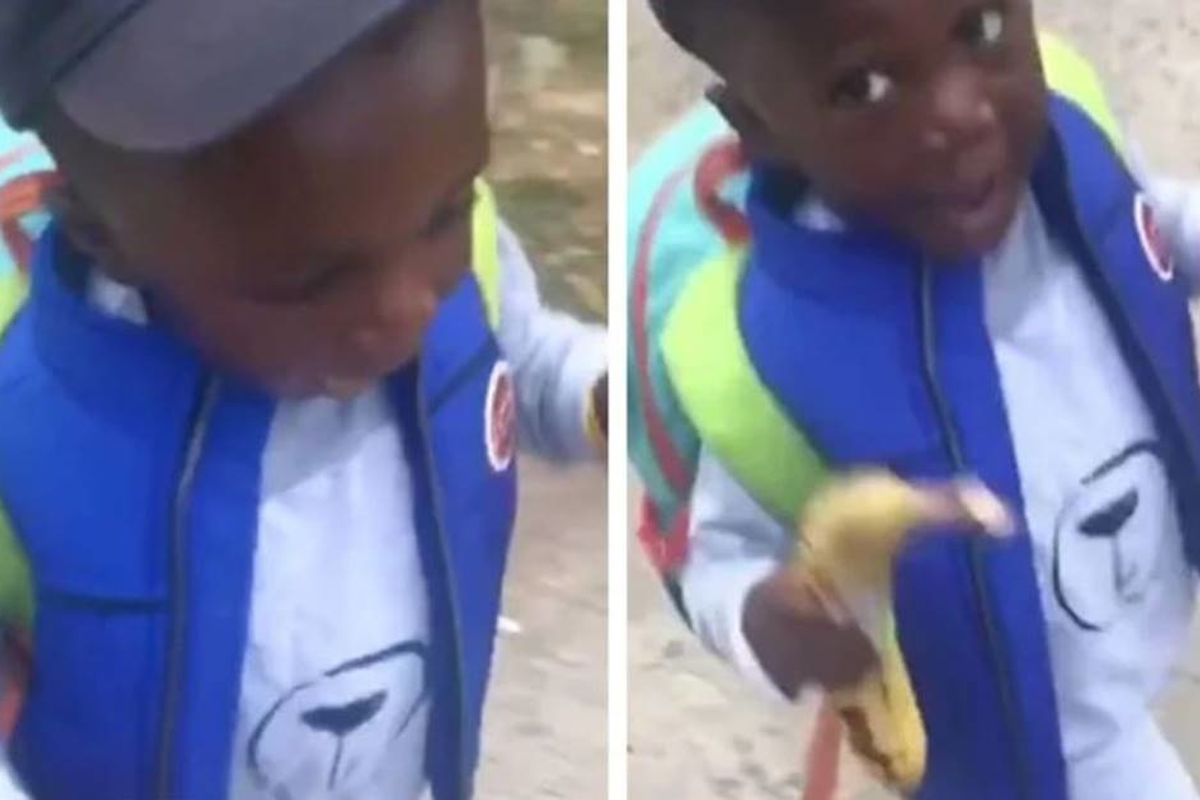 via alyssa360style / Instagram
One of the most amazing (and frightening) realizations one can have as a parent is that your child is always listening and they have incredible memories.

Alyssia, the mother of three-year-old Ayaan, was blown away when during their walk to school he began reciting positive affirmations she taught him a year earlier. When he was two she taught him to repeat "I am smart. I am blessed. I can do anything," when he is stressed.
"Well he shocked me this morning. Out of no where he started repeating it, so I pulled out my phone," Alyssia commented on her Instagram post. "He ended (with enthusiasm lol) once we made it to our destination. So proud of the little boy he is growing into."
Alyssia shared the video on Instagram where it received nearly 100,000 likes.
---
A year ago, Alyssia shared a video of herself teaching her son the affirmation, which made it extra special when he recalled the three powerful sentences all by himself.
"This morning we started Ayaan's day with positive affirmations that he will repeat daily," she wrote on the Instagram post. "Though he may not understand the words right now, he will grow to learn what they mean and how true they are. Positive vibes for our young King!"
Ayaan's positive self-talk is a great reminder for all of us to be conscious of the power of our internal monologues. Research has repeatedly shown that the words we use when talking to ourselves can have a tremendous impact on our self-esteem and ability to achieve our goals.
A study in Social Cognitive and Affective Neuroscience found that "a large body of literature" demonstrates that self-affirmations can decrease stress, increase well being, improve academic performance, and make people more open to behavior change.
Conversely, studies show that negative self talk, such as thinking phrases like, "I can't do anything right" or "I'm a total failure" can limit our personal growth, lower our self-esteem and confidence.
The problem is that, according to Psychology Today, humans are much more prone to negative self-talk than positive, so many of us have to make a conscious effort to push back against debilitating internal monologues.
Researchers have found that one way to improve our self-talk is to include our name when pumping ourselves up. For example, Ayaan could make his affirmation even more powerful by saying, "Ayaan is smart. Ayaan is blessed. Ayaan can do anything."
"In my experience, referring to yourself in the third person can have some powerful self-regulatory effects, such as stress reduction and anxiety regulation, as well as put distance between you and the situation," female entrepreneurial coach, Teri Karjala, writes in Forbes.
It's also very helpful to write down your goals on paper because it makes them more concrete. Karjala adds that it's also important to practice visualizing achieving your goal and how you will achieve it. That is because our brains have a hard time distinguishing between reality and what's imagined.
As the Buddha once said, "All that we are is the result of what we have thought," so the question we should all ask ourselves is: Am I creating my best self though positive self-talk or limiting myself through negativity?