Family
A stranger's shaming note about lawn care went viral. Their neighbors weren't having it.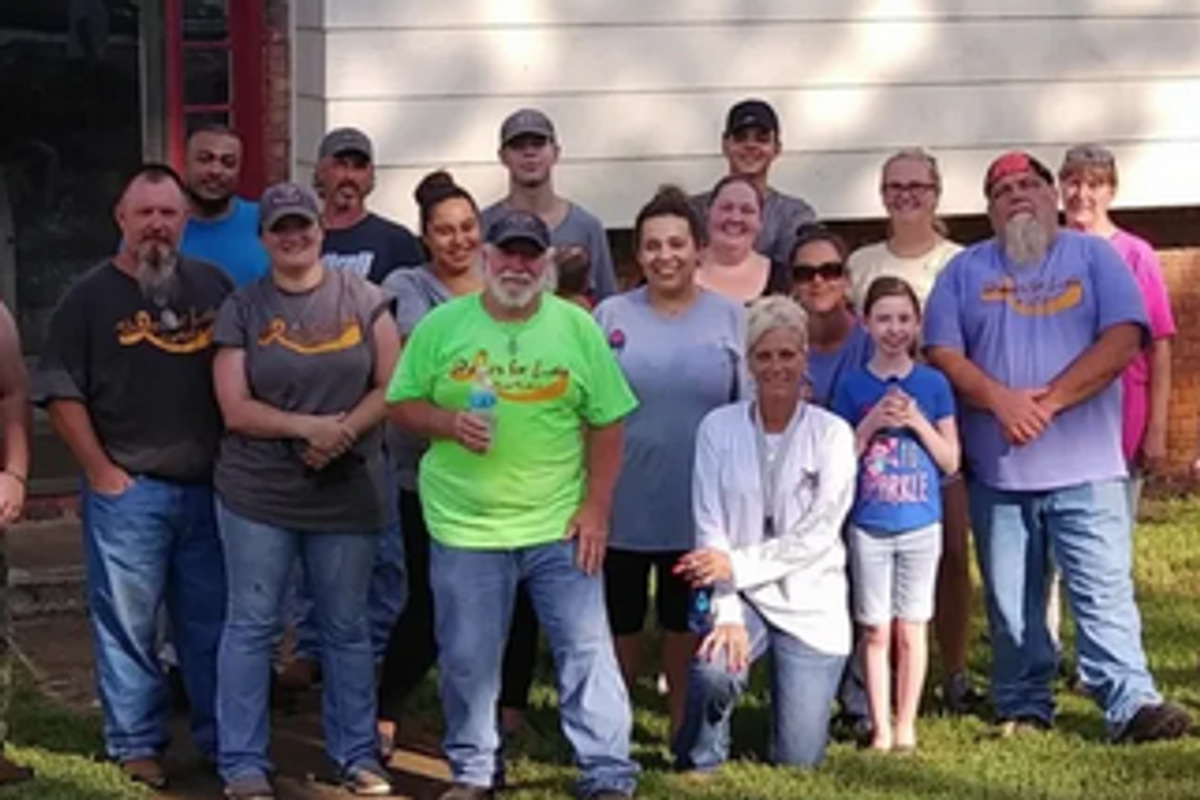 An inspirational story of neighborly support from Pinson, Alabama shows us the true meaning of community as a group of volunteers came together to help lift a woman and her family who are going through a tough time, after they were shamed for not maintaining their lawn.
---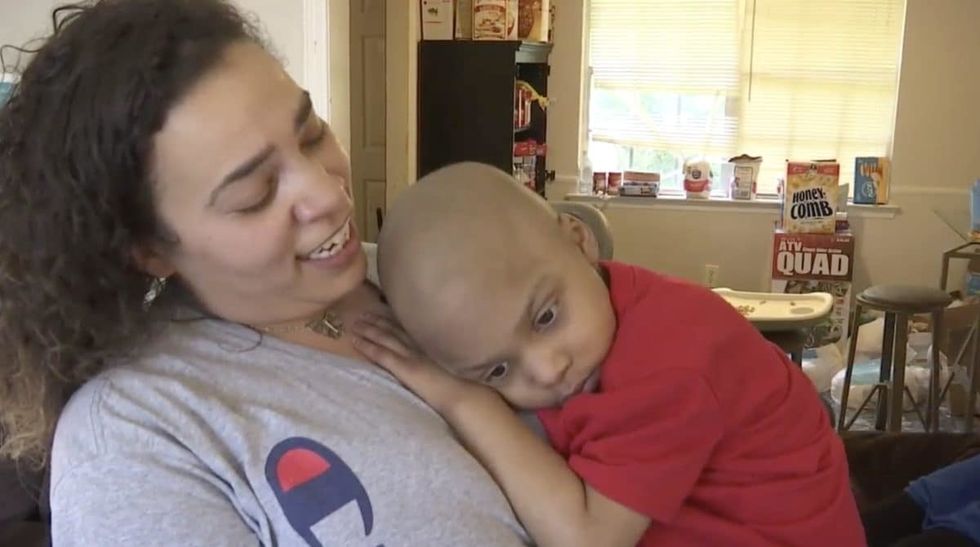 One morning Randa Ragland, a working-class mother whose husband lost his job and whose son Jaxen who is autistic and non-verbal had been diagnosed with cancer just before his third birthday, checked her mail and found a note from a neighbor shaming her about how the family's lawn was lowering the value of other homes in the neighborhood - telling her to "Do better!!!" She posted the note online with a simple message of kindness, asking people to "try being nice to your neighbor" without really expecting more than the few odd comments, but what happened next was nothing short incredible.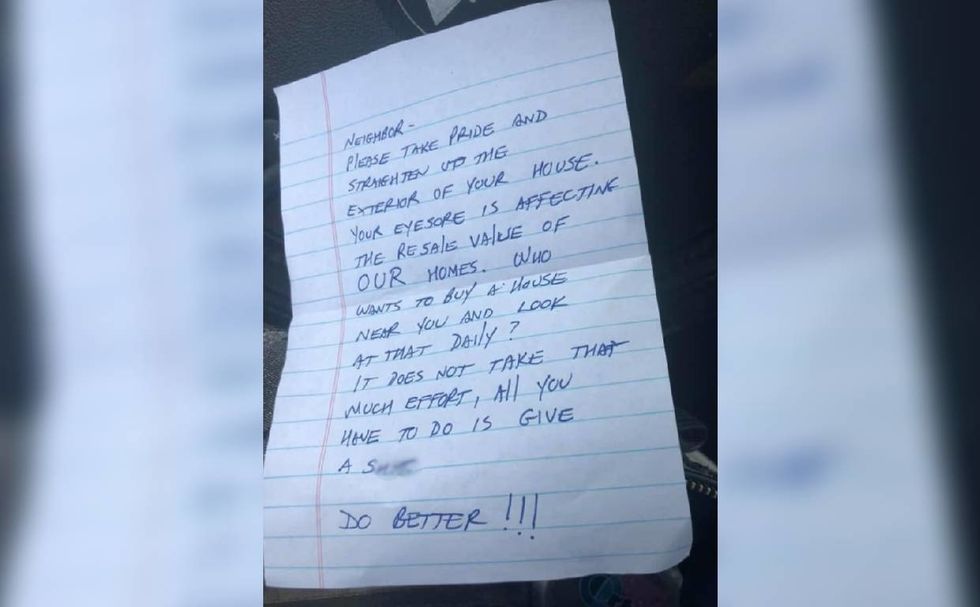 Her friends shared the note until it came to the attention of Kimberly Davis Quick, another member of the community who took action without ever even meeting the Raglands. Quick created a Facebook page to help raise awareness and organize a group of volunteers to help make it right. And before anyone could click 'like' people were showing up with mowers and clippers to help the Ragland family with their lawn.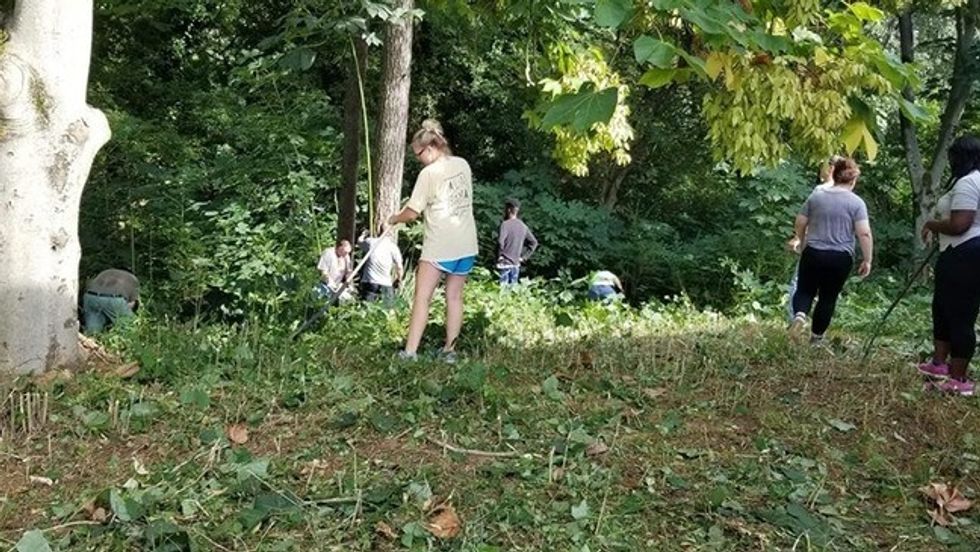 One of the volunteers, Joey Harding, said that helping the Ragland family was helping him cope with the recent loss of his own daughter. He brought a rock painted green with hearts, which moved Ragland to tears. Another volunteer showed up with a chainsaw to help clear the hard to get debris, while others went to the store and got supplies for the family.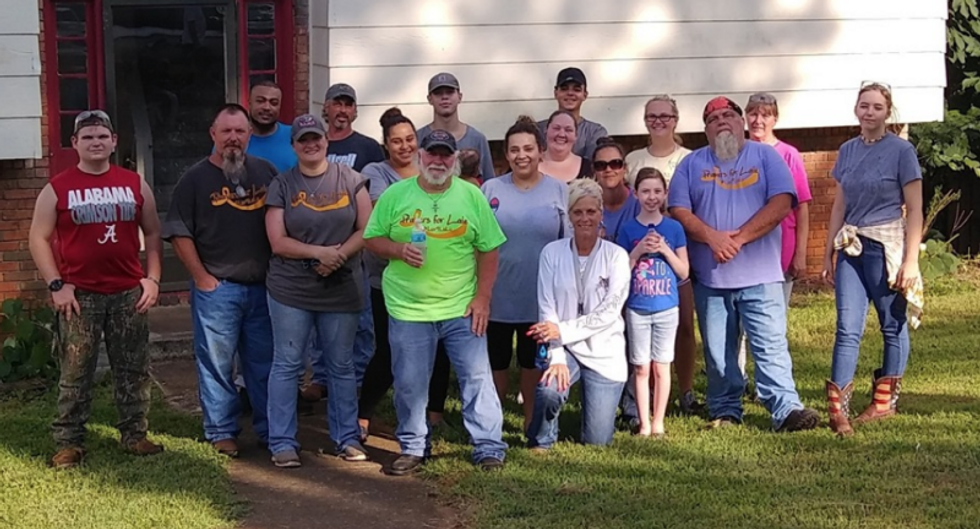 Kimberly Davis Quick
"I'm in amazement, I'm still in shock. I don't have a large family. My mom is gone, my dad is gone, my brother is gone so this means a lot," Ragland said. Adding that every person that showed up to help was a complete stranger to her.
Randa and the family were overwhelmed with the outpouring of kindness, but still need a lot of support and have started a GoFundMe page to help with Jaxen's medical bills. And as for the writer of note that led to all this, we can only hope that they have seen the how love can win the day.