Most Shared
Yes. Even in a galaxy far, far, away, representation matters.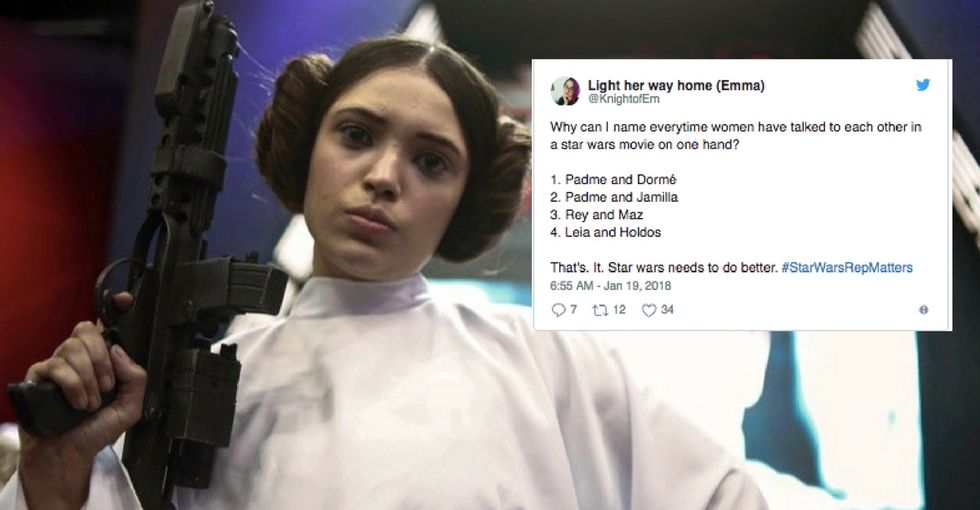 "Star Wars" is more than a film franchise. It is a galaxy full of stories, heroism, and adventure.
For many fans, their love of the film stretches beyond a few hours on the silver screen. It's a true community, a lifestyle, even a family tradition. "Star Wars" is a way of life.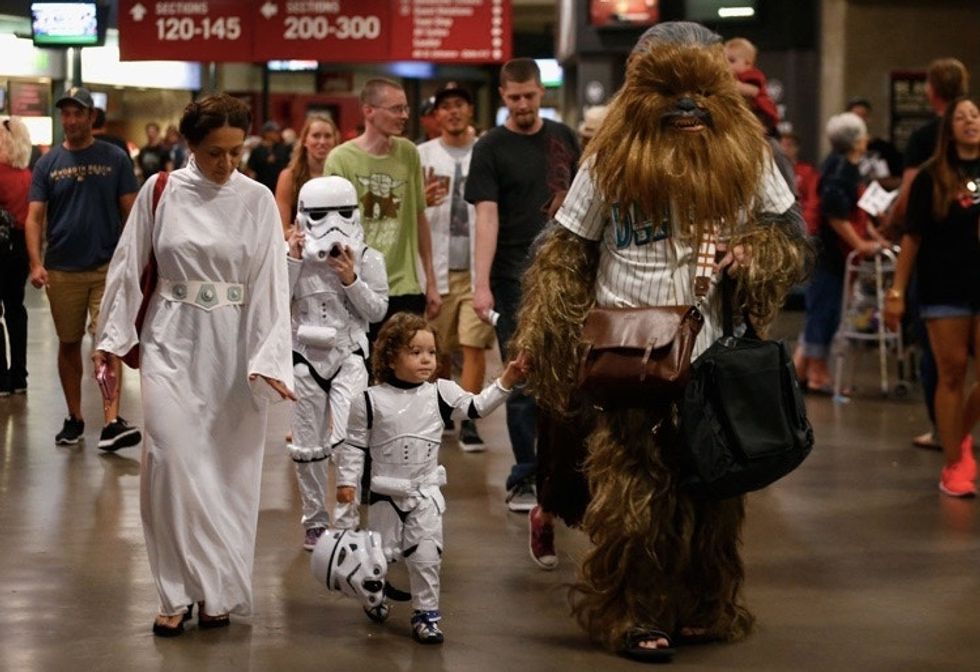 "Star Wars"  fans attend "Star Wars" night at a baseball game.  Photo by Christian Petersen/Getty Images.
---
That's why fans around the globe are telling Disney to show up for characters from traditionally underrepresented backgrounds.
Fans of all ages are sharing why diversity, inclusion, and representation matter — even in a galaxy far, far away — with the hashtag, #SWRepMatters.
Because everyone from the young...
I would like to introduce all of you to my 2 year old niece, Raina. This is her first cosplay. She dressed up as Re… https://t.co/NAQ1Jjg27y

— Sandra #RepresentationMatters (@Sandra #RepresentationMatters)1515450590.0
...to the young at heart, everyone deserves to see themselves in the media they consume.
#SWRepMatters is about expanding the opportunity for others to see faces like their own in one of the grandest cine… https://t.co/27j30Ei9iQ

— Ross Brown (@Ross Brown)1516376377.0
"Star Wars" has an entire galaxy to draw from. Is it too much to ask to include more women, particularly women of color? And once they're there, perhaps let them talk to one another? No. No it's not.
Why can I name everytime women have talked to each other in a star wars movie on one hand? 1. Padme and Dormé 2. P… https://t.co/VNih8hQXyC

— Running backflips (with a saber) 🇨🇦 🏳️‍🌈 (@Running backflips (with a saber) 🇨🇦 🏳️‍🌈)1516373715.0
(Regarding the above exchange, fans managed to come up with two more, but six brief moments in nine films is still abysmal.)
It must be said that the "Star Wars" literature and comics have made a point to include women of color as heroes and protagonists, but the reach of the films is far beyond that of the books. Give us three-dimensional characters with arcs, backstories, and challenges to overcome.
Give us Rae Sloane, Vi Moradi, Ciena Ree. Their stories should go beyond mere books. Rae was instrumental in starti… https://t.co/FzYyO3M73y

— 🖤 Wakandan Sith Witch 🖤 (@🖤 Wakandan Sith Witch 🖤)1516375724.0
Because while diversity in the films has improved, it's still lightyears behind where it should be.
TLJ had a lot more women than any other Star Wars film thus far. And a lot more WOC. YET MOST OF THEM DIED and yeah… https://t.co/oHePaJ22HE

— Jess™️ (@Jess™️)1516377179.0
And not just on screen, but behind the camera, too, in writers rooms and other high-profile creative positions. There's lots of talk among fans about the mere possibility of Ava DuVernay directing a film. And while she is amazing, she's not the only woman of color making moves.
No doubt Ava would be absolutely amazing! But #StarWars is also known for growing its own talent -- what opportunit… https://t.co/zY94J58ufP

— Book Wars Pod (@Book Wars Pod)1516377377.0
Because this is about more than lore and entertainment, it's about dollars and good sense.
In addition to being beloved by fans around the globe, "Star Wars" is one of the best-performing film franchises of all time.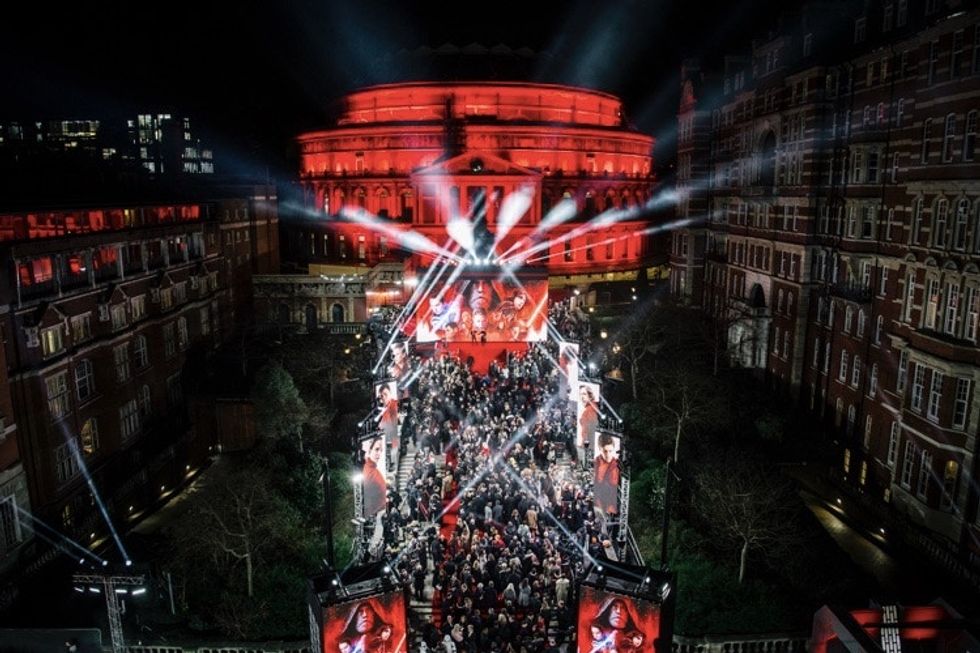 Photo by Miguel Schincariol/AFP/Getty Images.