Kelly Clarkson is best known for her soulful vocal chops  and hit singles,  but behind the scenes, the pop star was fighting for her life.
In a recent interview with Attitude magazine, Clarkson revealed she battled depression and suicidal thoughts during the early years of her career. She was in such a dark place that she began to lose weight. Sadly, her new look led people to believe she was doing well, even thriving.
"When I was really skinny and unhappy, I wanted to kill myself. I was miserable, like inside and out, for four years of my life. But no one cares because aesthetically you make sense."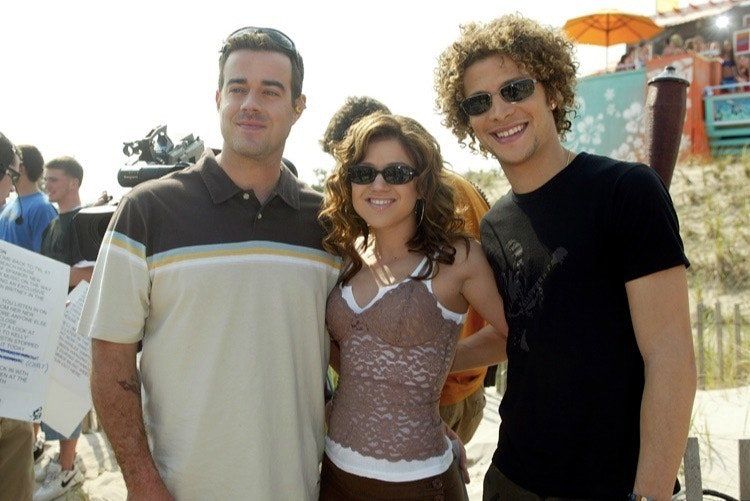 Host Carson Daly, Kelly Clarkson, and Justin Guarini pose at the MTV Beach House in 2003. Photo by Scott Gries/Getty Images.
Family