Heroes
He served at the highest levels of the FBI. Now he serves his community as a school bus driver.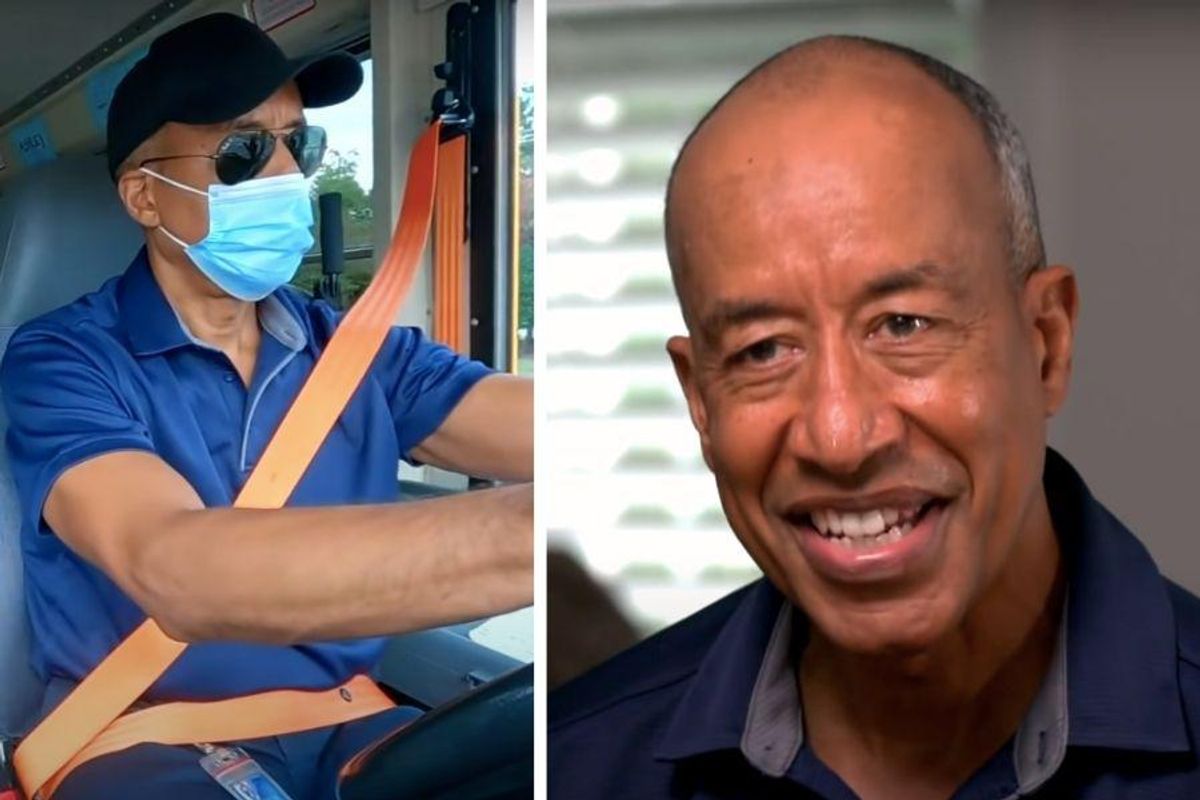 Mike Mason is the epitome of a service-minded American. The 63-year-old retiree spent more than two decades in the FBI, rising to the number four position before he left the bureau in 2007. "About half of the FBI fell under me," Mason told CBS affiliate WTVR. Before that, he was a captain in the Marines, and after that, he worked as an executive at a Fortune 500 company until his retirement.
But Mason told CBS Evening News that lounging around in retirement didn't sit well with him. "I still had a mind and I still had things I was capable of doing," he said. He wanted to do something that was worthy of his time and energy.
During the pandemic, Mason saw that there were so many people who were doing extra things and people going to jobs that they had to do. "I felt like I could be doing something to help in this post-pandemic recovery," he said. He found out that his local school district was desperately short of bus drivers, so he applied.
---
After seeing his impressive resume, someone up the ladder in the county called him—just to make sure his application was for real. He assured them he was serious. And since he was hired, he has taken the job seriously, ensuring first and foremost that the kids are kept safe.
He also takes a great deal of pride in his work. Mason keeps Turtle Wax on hand and waxes the bus he drives, which he said is the Marine training in him coming out. "I am what I am," he told WTVR, laughing.
He also believes his job as a bus driver is as important as the job he was doing with the FBI.
"I've done some important things," he told WTVR. "But this is important too."
"I think in our society we need to get next to the idea that there are no unimportant jobs," he told CBS Evening News. "I mean, what could be more important than the attention we pay to our education system?"
Retired FBI boss finds new career driving a school buswww.youtube.com
What a wonderful example of being dedicated enough to serve your community, even when you don't have to, and being humble enough to step down the hierarchy of careers to fill a need that needs filling. Some people might be too proud to go from the top levels of government and business to driving a school bus, but Mason doesn't look at it that way. He saw a job that needed to be done and he was able to do it, so he did.
He has even donated the equivalent of what he's making as a bus driver to charity, according to CBS.
"I believe if all of us gave a little something," he told WTVR, "Wow, how we could impact this world! How we could change this world!"
Indeed, how we could. Thank you for showing us how it's done, Mr. Mason. You are truly an inspiration for us all.