More
Retailer's conversation with the worst customer in the world went viral.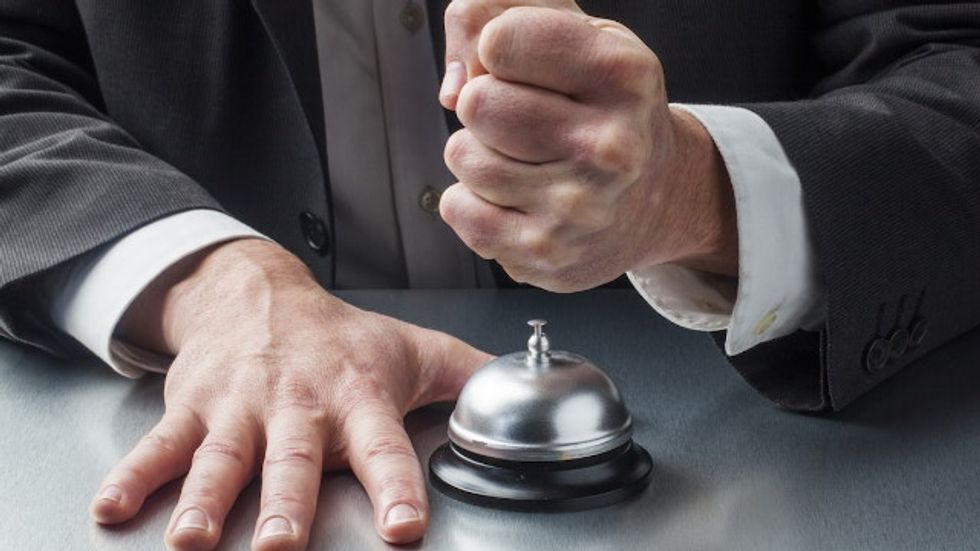 ‌via Shutterstock‌
Holy moly, get ready to read what has to be one of the craziest exchanges ever between someone selling something and their potential client. A little haggling is sometimes to be expected, but this person went above and beyond.
It seems a man wanted a blanket crocheted for his sick girlfriend, but his attitude left much to be desired. Twitter user @Forexposure_txt tweeted screenshots of the whole text conversation, and you can read the exchange below.
He's rude right out of the gate when the person crocheting the blankets doesn't get back to him as quickly as he'd like.
---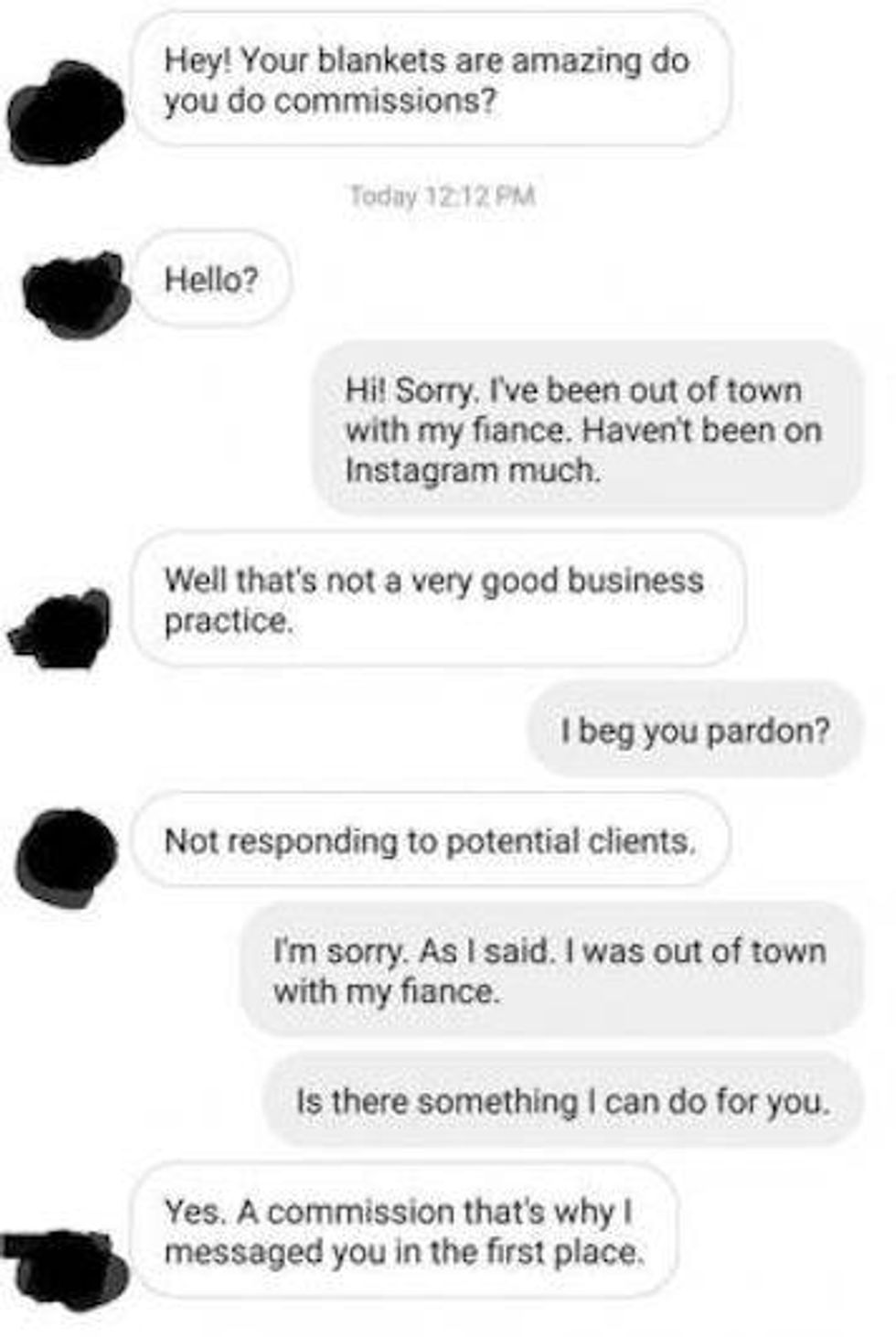 via Twitter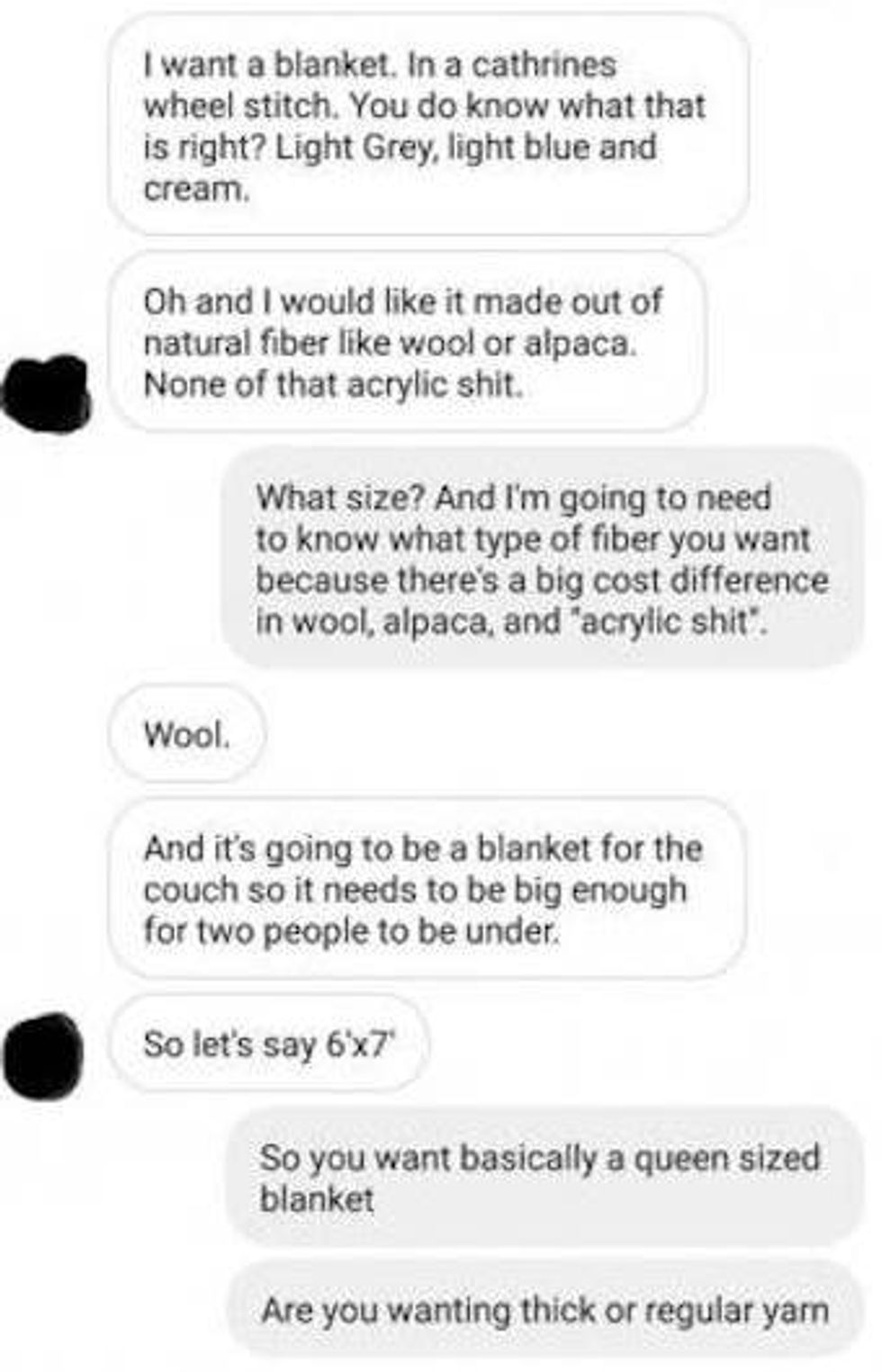 via Twitter
Everything seems to be going along well (except for his statement about "business practice") until they get to the price.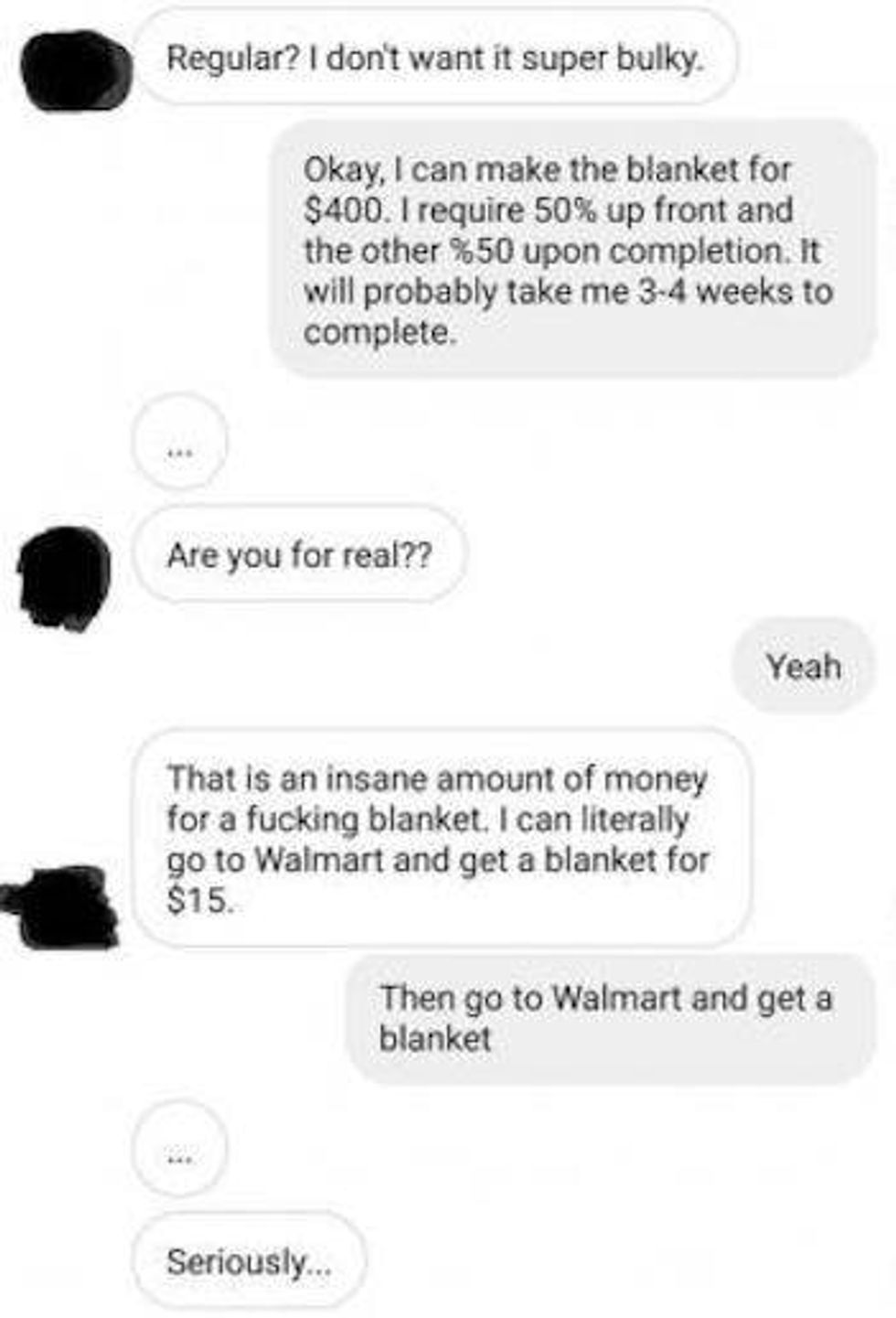 via Twitter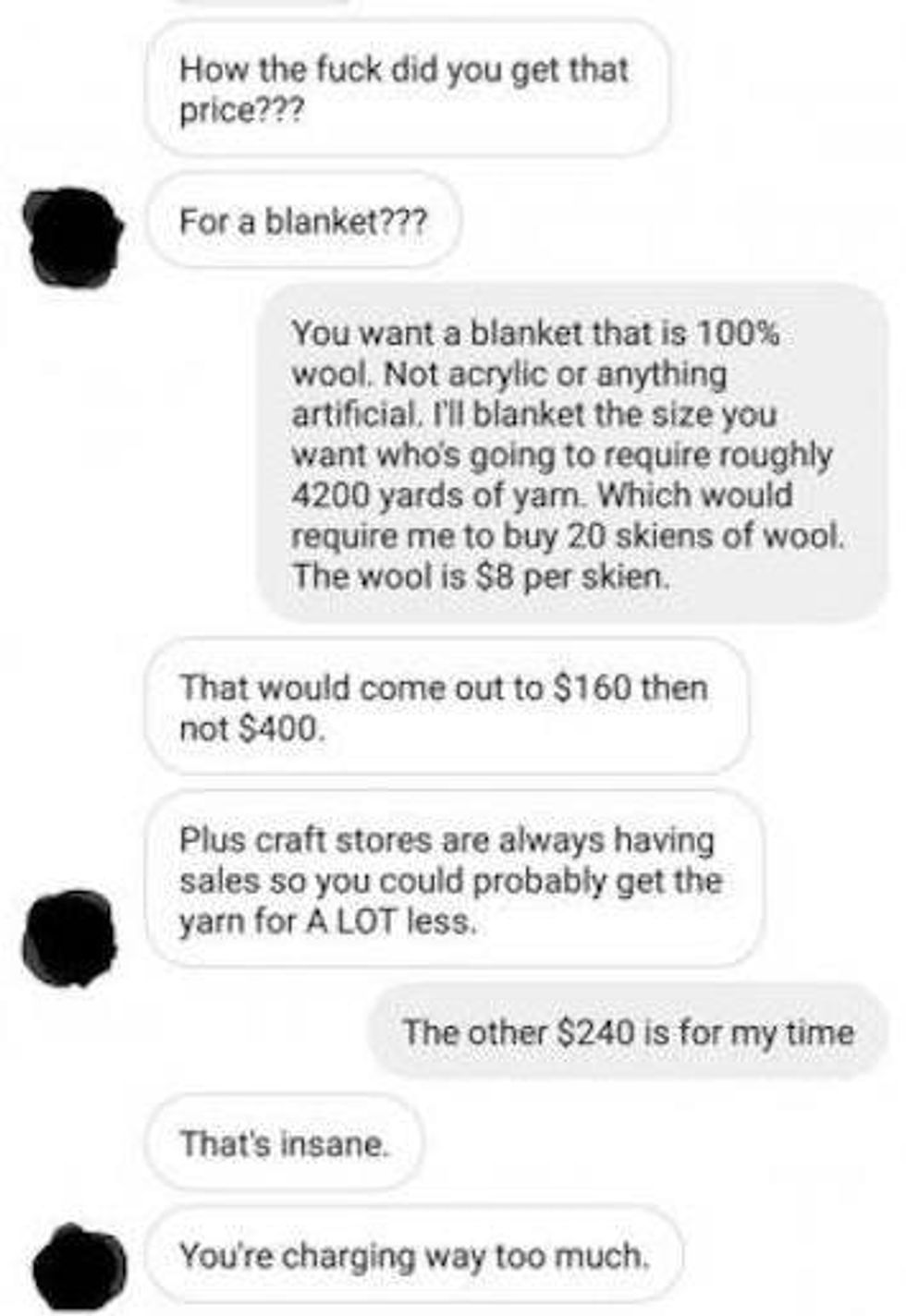 via Twitter
So this guy thinks $400 is way too much to pay for a custom, handmade blanket, because he can get a blanket at Walmart much cheaper. Sure, that makes sense.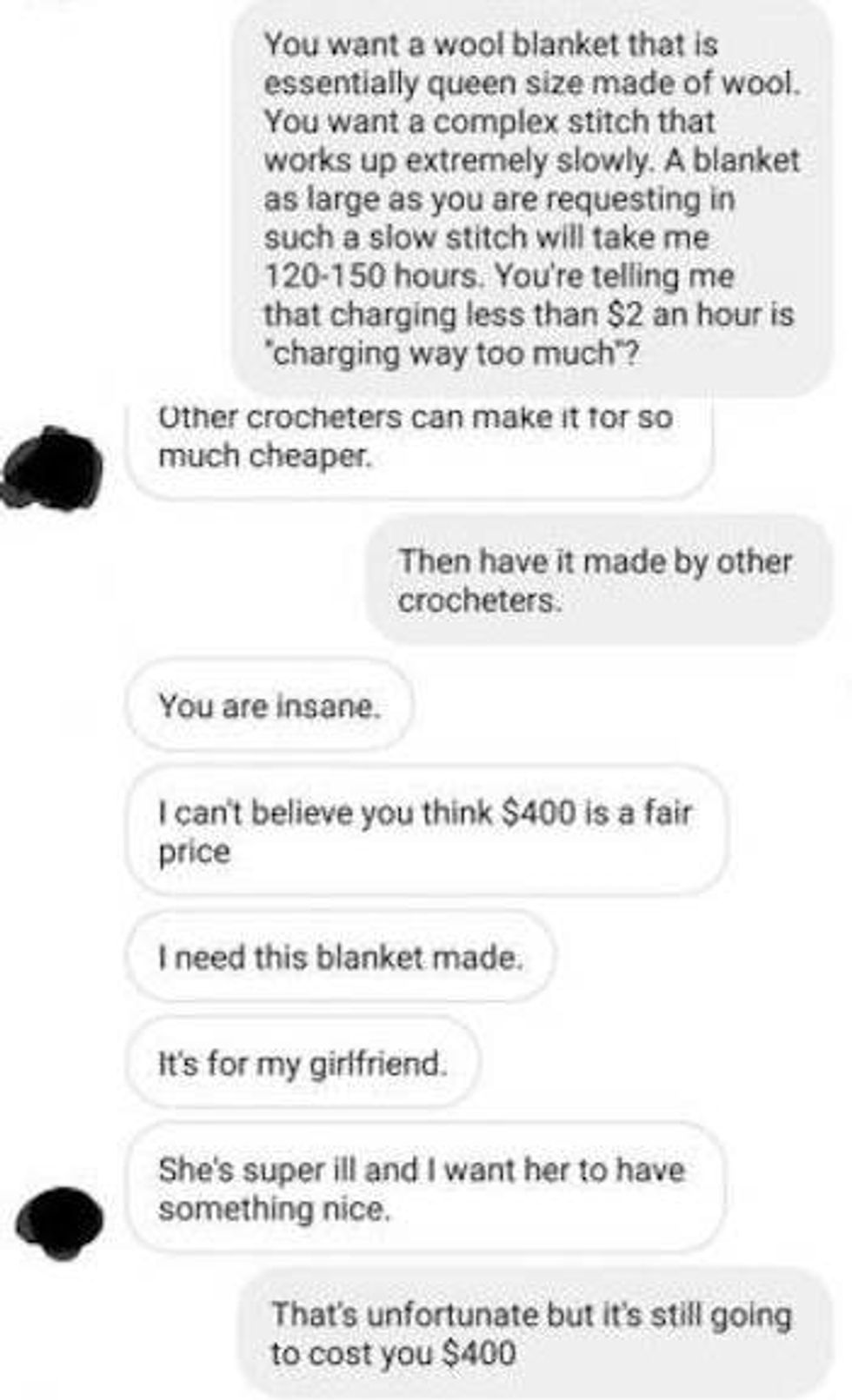 via Twitter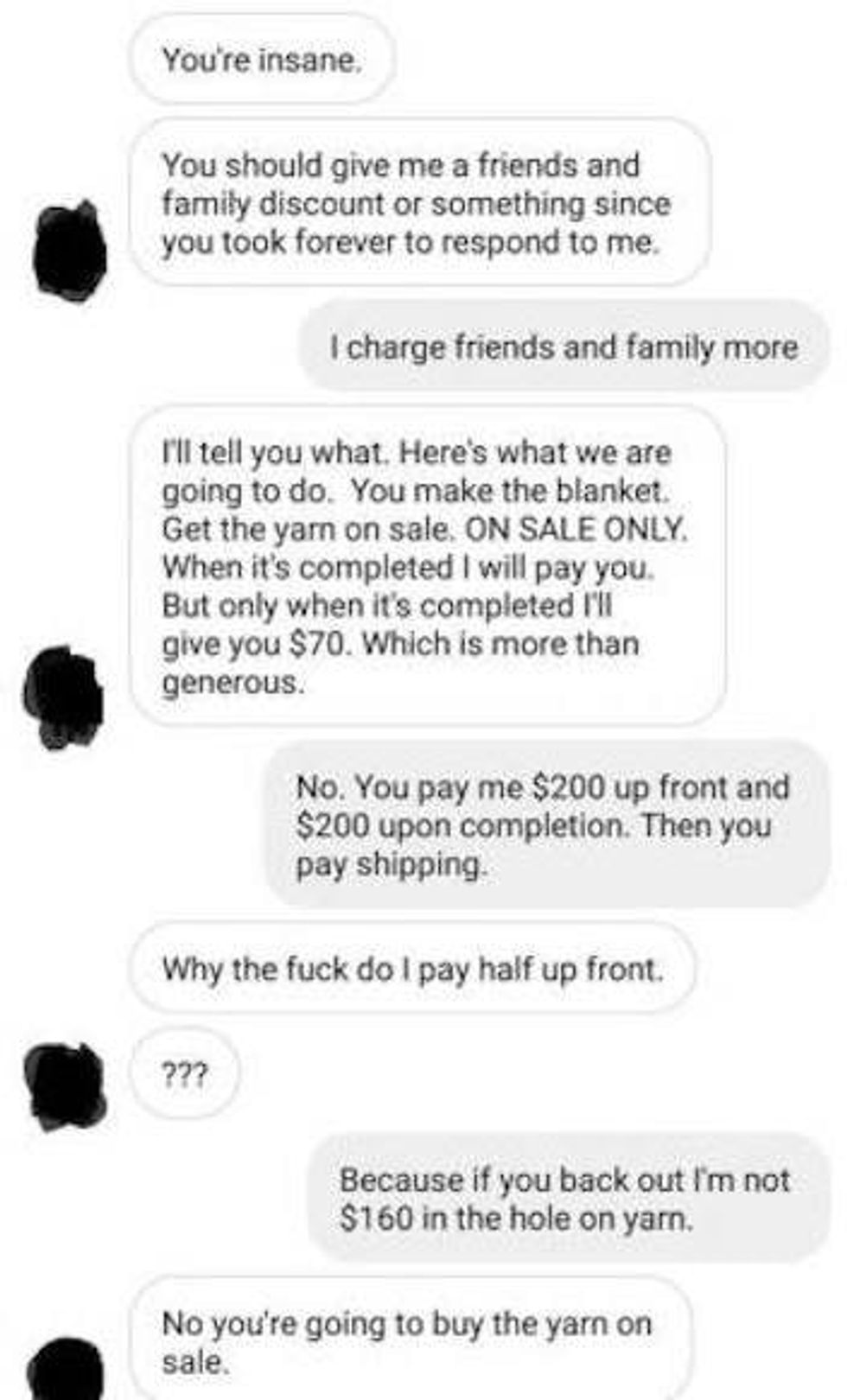 It turns out that, after subtracting the cost of the materials, the crocheter would be making approximately $2 an hour to make the blanket. That doesn't seem like too much to ask, does it?
Aside: Gotta love him saying "I'll tell you what. Here's what we are going to do." This is a man who must be used to getting what he wants. Although he's certainly not a charmer. Does this type of stuff work on any vendors?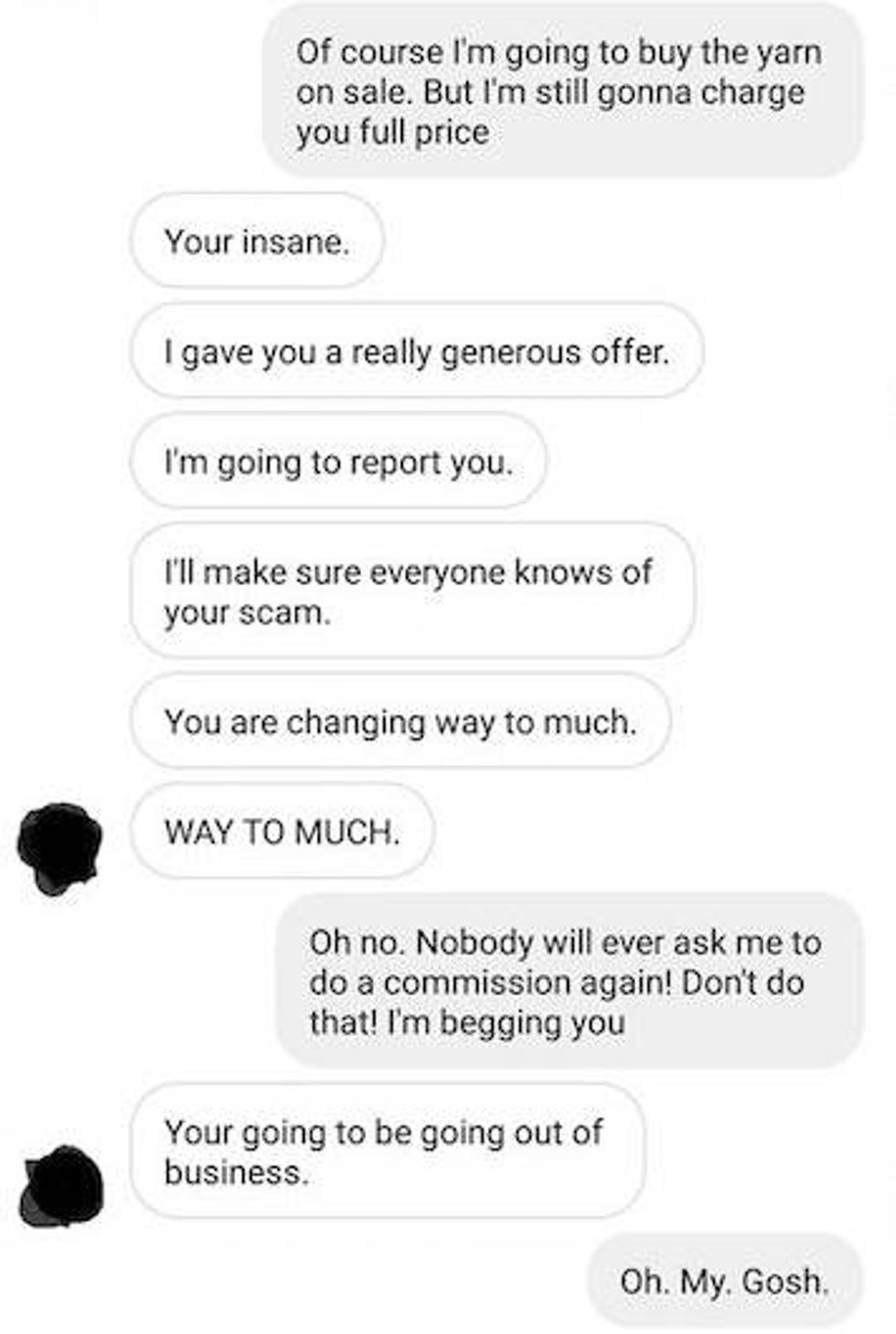 via Twitter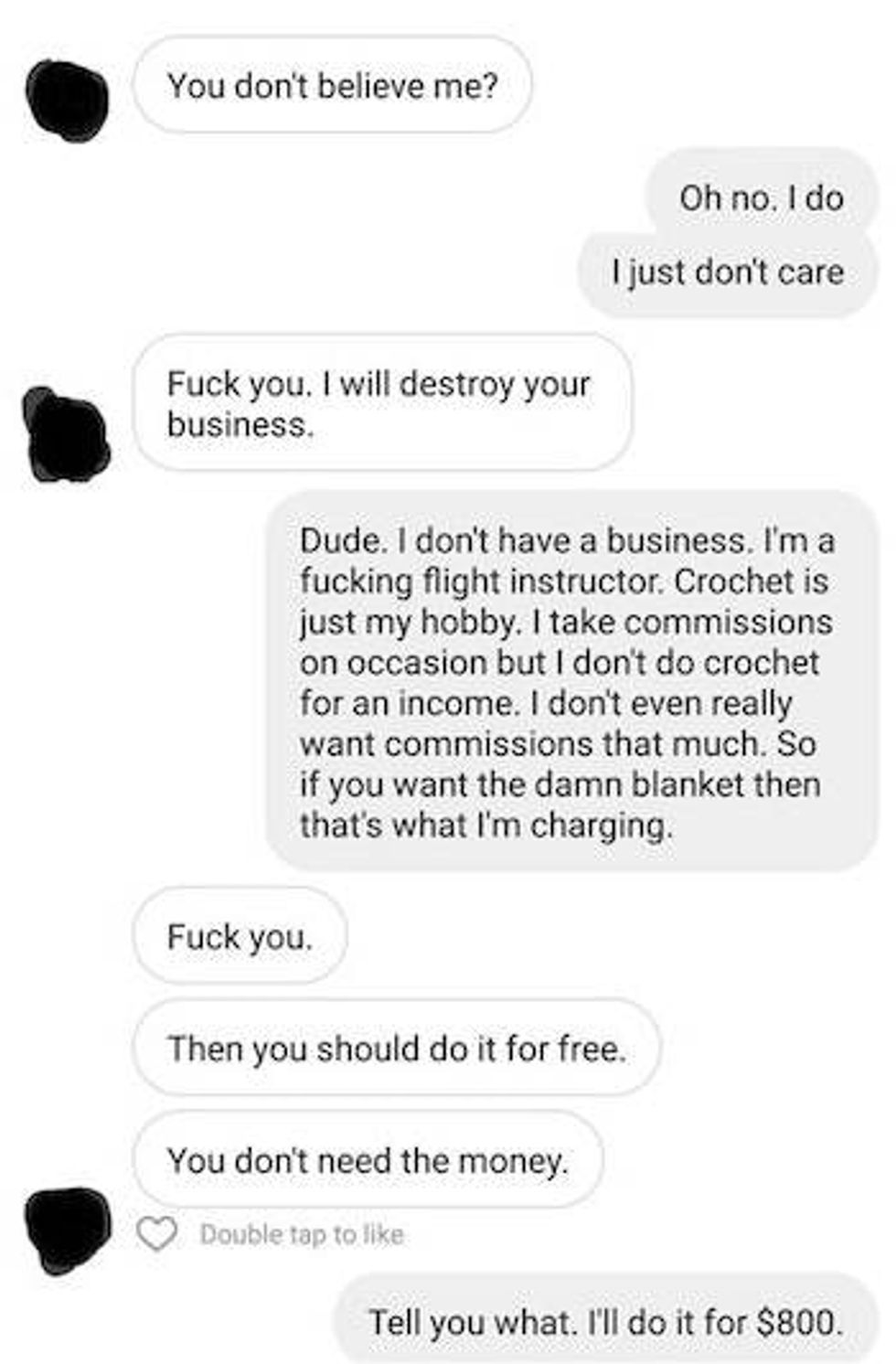 via Twitter
By the end of the exchange, the man is threatening to ruin the woman's crochet business (not that he has that kind of power, but still). When the woman explains that she only does this as a side gig and doesn't even really want commissions, the man decides she should do it for free because she doesn't "need the money."
How much do you want to bet that his girlfriend is getting that $15 blanket from Walmart?
This article was originally published our partners at someecards.