Joy
Rescue donkey gets a kick out of chasing his owners around in amusing video
"Irvin is really obsessed with my husband, Bradley."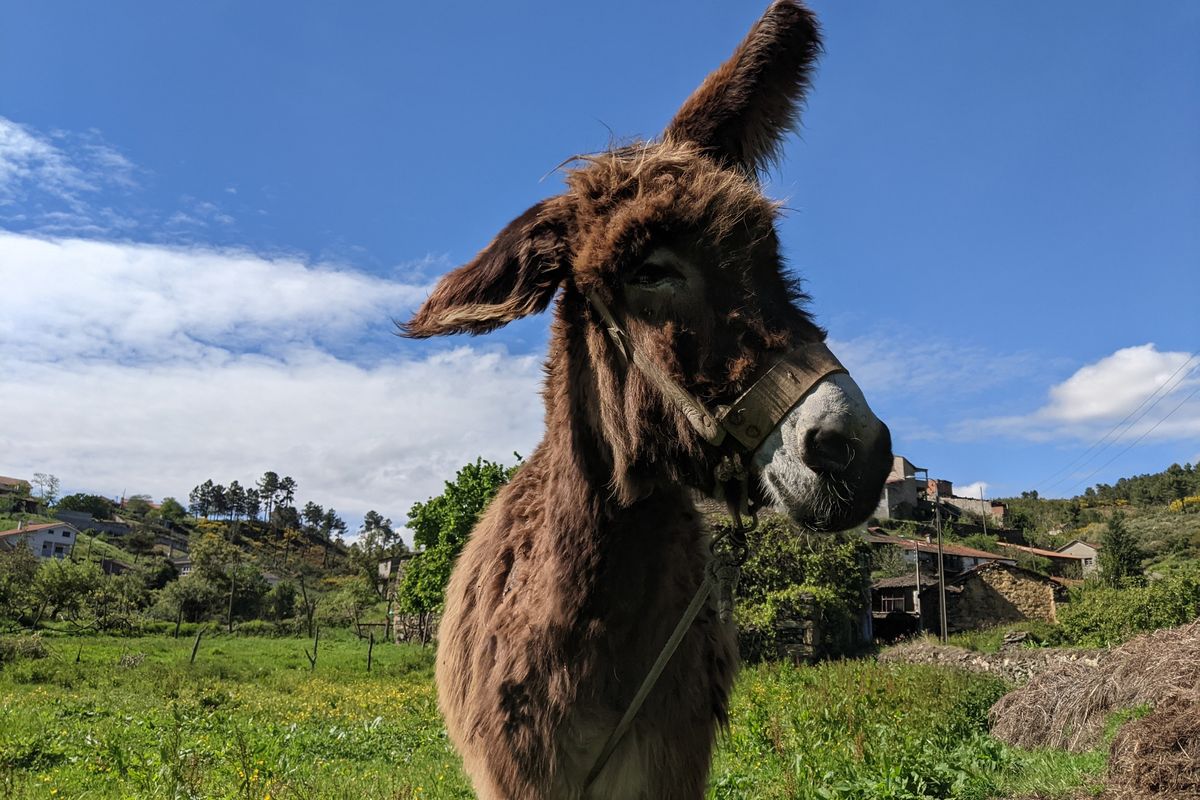 When people rescue animals, they aren't expecting a lot in return. Some animals come with a lot of trauma from previous abuse, some are still healing and need a little more physical TLC and others may just be terrified for people to get near them. It's always a toss-up of what kind of rescue animal you're going to get.
A stage four clinger who won't let you out of their sight can get interesting, but you know what to expect. But one family who rescued a donkey didn't realize they were going to be in for high-speed chases at any given moment. No, not with the law, but with the very donkey they rescued.
For some reason, Irvin the donkey gets a kick out of chasing his rescuers around his enclosure, and his human dad encourages his hijinks. When Irvin first came to the Solstice Sanctuary in Wisconsin, the donkey couldn't walk and had to be carried out of the trailer. You wouldn't know that now.
---
The once scared and quiet donkey is now full of spunk and sass, keeping his humans on high alert for mischievous behaviors.
"Irvin is really obsessed with my husband, Bradley. It's literally two kids playing. Irvin will chase him around the sanctuary. There's so many times where I've been like, 'Bradley, you can't let him do that!' And they're doing it," Angela told The Dodo.
Eventually, Angela and Bradley decided to get Irvin something he could chase around until his little heart was satisfied—a giant beachball. The ball is nearly as big as the donkey, but that doesn't seem to stop him from kicking it and butting it around to chase. But Irvin isn't all go-go--go. He stops and snuggles with his humans, and when Bradley's away, he gets to have sneak trips into the house for treats.
If you've never seen a donkey live his best life pretending to be a pet dog rolling around with his favorite human, you should watch the video from The Dodo below.