popular
Boost your mood and your mind with a daily dose of Psychedelic Water
It's a delicious, legal way to expand your horizon and change your perspective.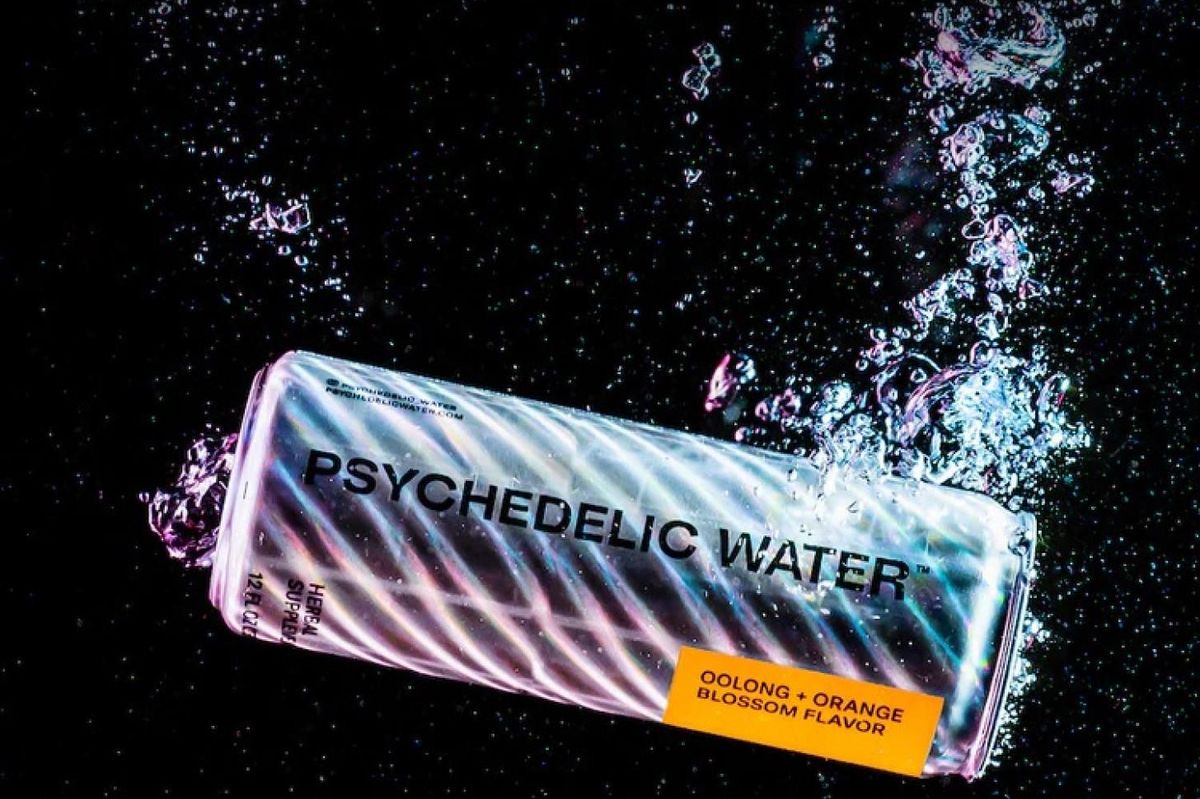 Image via Psychedelic Water
If you're looking for a way to improve your mind and spirit with something quick and easy, Psychedelic Water might be the change to your daily routine that you've been seeking. It's the world's first smart water that uses a combination of mild psychedelics to act as a mood-boosting miracle formula for your mind, allowing you to think clearer and accomplish more.
---
Psychedelic Water
is the world's first legal psychedelic blend. It won't have you seeing neon starbursts in your apartment, but its mild psychoactive properties can boost your mood and clarify your mind. The combination of kava root, damiana leaf, and green tea leaf extract is added to lightly carbonated water and various all-natural flavors. This delicious mix will have you busting through the algorithms that define modern life and seeing things with clarity and calm.
Kava root has been the national drink of Fiji for countless generations, and now Psychedelic Water is bringing its benefits to the rest of the world. Known in the South Pacific for naturally and safely melting away the stress and anxiety of the day, the kava in Psychedelic Water is what causes its warm, fuzzy feelings. Then there's the damiana leaf extract. Originally used as an aphrodisiac, its actual properties are more in line with relieving stress and discomfort. And the antioxidant-rich green tea leaf extract has health benefits that are already well known – and it provides a bit of caffeine to balance out the relaxation of the kava root.


Psychedelic Water is available in several flavors, including Prickly Pear, Hibiscus + Lime, Oolong + Orange Blossom, and Blackberry + Yuzu. If you can't decide which one to try first, just order a mixed 8-pack.


Image via Psychedelic Water
Psychedelic Water is also available as a Functional Microdose designed to be consumed once daily. It's made with Lion's Mane mushrooms that aid in the growth and regeneration of brain cells, Chaga mushrooms packed with nutrients and minerals, and Cordycep mushrooms for energy.
While it's technically made with psychedelic ingredients, don't expect any wild trips or hallucinatory odysseys. Instead, it provides a mellow mood boost without alcohol, CBD, or THC. It's also vegan-friendly and a low-calorie beverage.
Psychedelic Water is available from select retailers nationwide, including Urban Outfitters and Foxtrot. But your best bet is to order directly from its
official online store here
, which also has plenty of merch.
Click here
to add it to your daily routine and experience better moods, clearer thoughts, and more energy for yourself.