Joy
Complete strangers rally behind man with Down syndrome who was fired by Wendy's after 20 years
'You can't treat somebody like that.'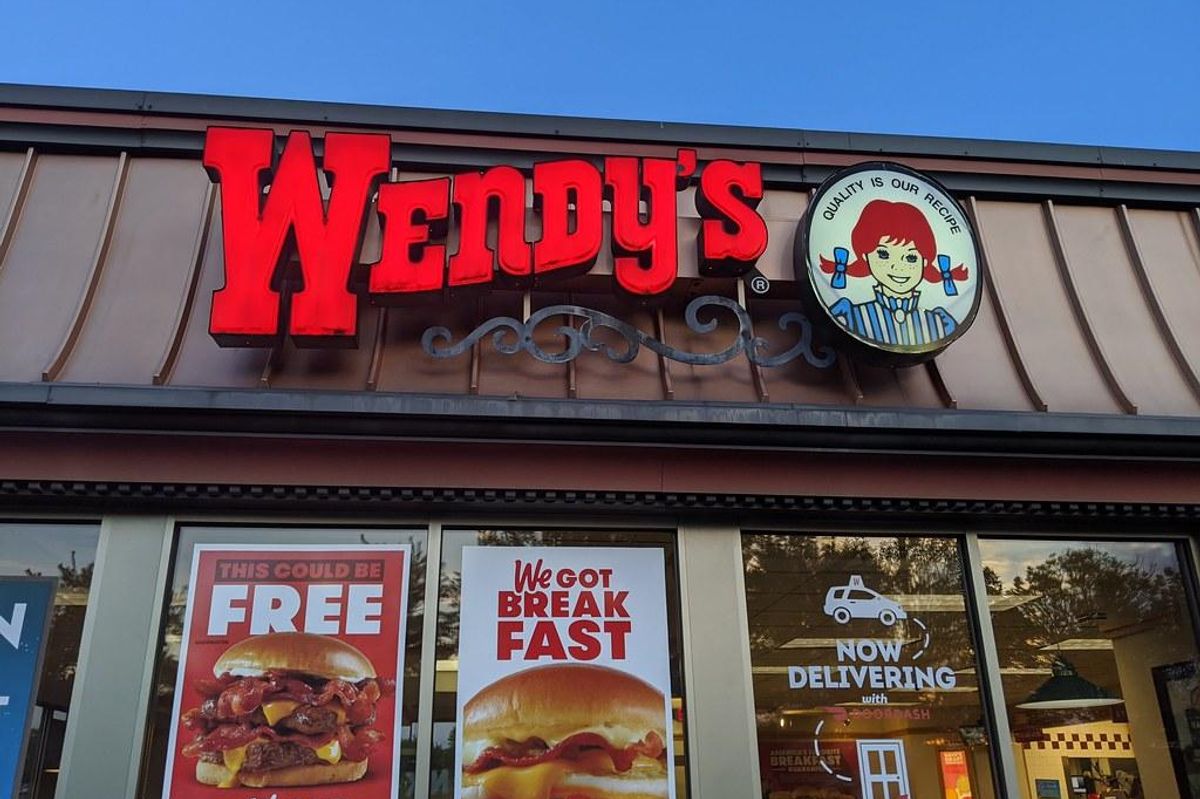 We've come a long way when it comes to how we view and treat others with disabilities. However, to say that our society has completely done away with ableism would be naive.
Dennis Peek, a man with Down syndrome, had worked at a Wendy's in North Carolina for 20 years. According to his sister Cona Turner, Peek's dream was to one day have a "huge retirement party." Instead, he was abruptly fired after two decades of service.
"They told me [he] was unable to perform the duties of a normal person's job!!!!," Turner said in a now viral Facebook post. She added that she was looking into wrongful termination of a special needs employee and considering throwing a retirement party for Peek anyway.
"They have no idea how they hurt my brother," her post concluded.
Little did Turner know, but voicing her frustrations online would be just the catalyst needed to turn things around in a positive way.
---
WSOC-TV reported that only a day later, Turner received a call from Carolina Restaurant Group, which owns and operates the Wendy's, offering to give Peek his job back.
"We are committed to creating a welcoming and inclusive environment for our employees and our customers. This was an unfortunate mistake and lapse in protocol; we are in touch with the employee's family, and we are looking forward to welcoming him back to work in the restaurant," Carolina Restaurant Group said in a statement, according to
WSOC-TV.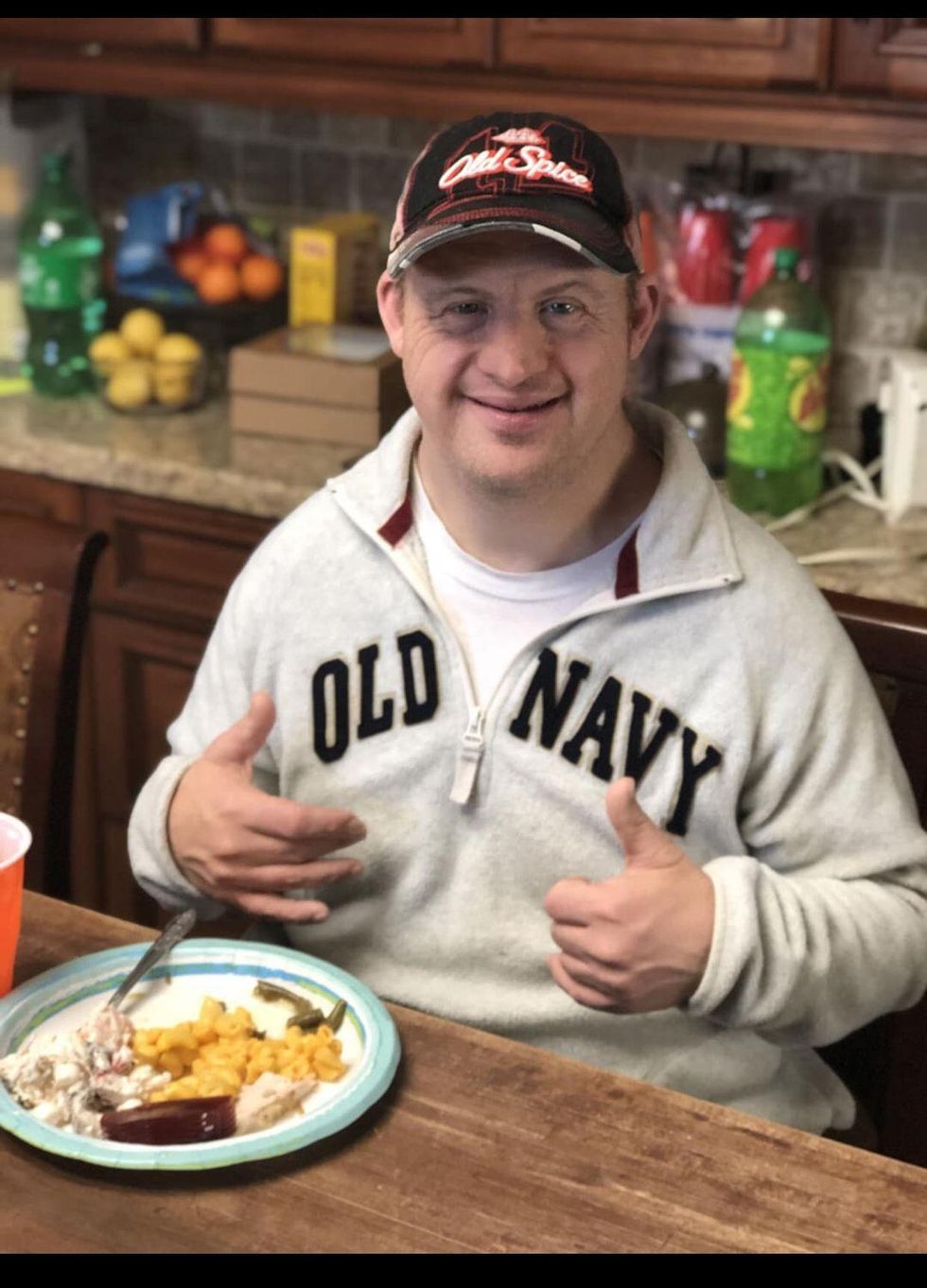 Peek is getting the retirement party he deserves.
Turner, "overwhelmed" by the support she and her brother were shown online, updated her post to include the Carolina Restaurant Group offer. However, she felt that it didn't fully make things right. "To me that was giving a normalcy back to Dennis," she said in an interview with WBTV. "Now is it fair? No it's not fair at all. Should there be consequences? Absolutely. You can't treat somebody like that."
So instead of returning to work, Peek will be getting his long-awaited big retirement party.
"Wendy's has offered to help with expenses and anything else they can for his special day," she wrote in a subsequent post update. "I feel in my heart at this point I should do what is best for my brother."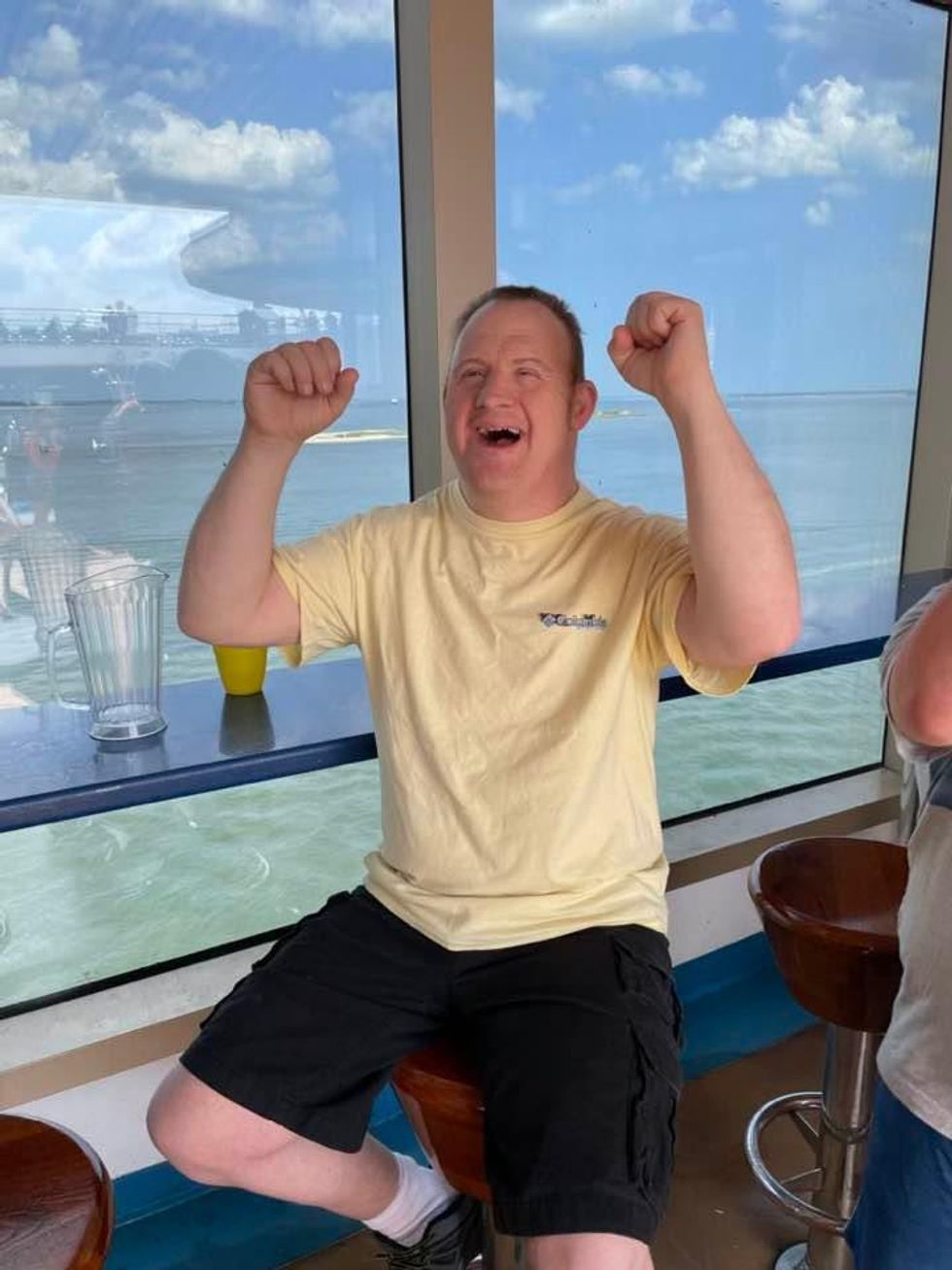 Sometimes social media is a force for good.
Turner told WBTV that Peek "enjoyed every minute working his job," particularly interacting with other people. Knowing how much the job meant to him made it all the more devastating to receive the news—over the phone and minutes before Peek was set to be dropped off, no less. Turner added that the manager also failed to hand over any termination papers despite her request for them.
"He don't understand if someone is coming against him," Turner said. "He don't understand not being treated fair. He don't understand none of that. He don't…it just breaks my heart."
Peek's much-deserved party might have never happened without the flood of positive comments Turner received online, making her post go viral. People who had been rallying for Peek to get his job back were celebrating his victory in the comments after Turner's most recent announcement.
"Way to stand behind your brother in what is right! Praying for all of you in this special retirement party! Please set up a special retirement account that we can give to!" wrote one person.
"I am so happy for your brother for being offered his job back and his retirement party. Is there anything he really likes? I would love to send him a gift. He has a very big heart for others.," wrote another.
Happy retirement, Peek. We hope it's the shindig of your dreams. Sometimes social media really can be a force for good.