Democracy
The officer who killed Jonathan Price has been arrested and charged with murder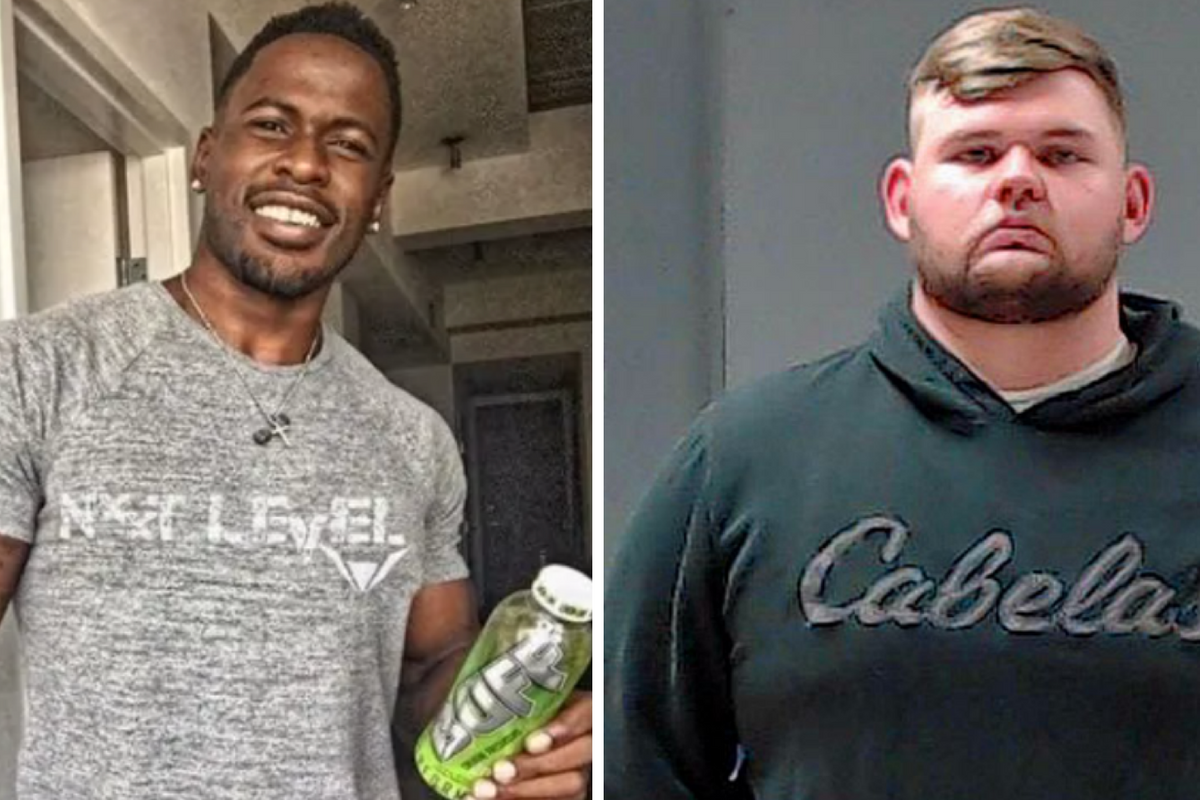 UPDATE: Police have arrested Shaun David Lucas, the Wolfe City, Texas police officer who shot and killed Jonathan Price last Saturday. Lucas was formally charged with murder and his bail was set at $1 million.
"This is the first step. This man is dangerous and should not be out on bond. The family was relieved to hear of his arrest and are looking forward to his conviction," Dallas attorney Lee Merritt said in a story first reported by CBS.
The killing of Price has been particularly shocking, considering that just four months ago he publicly defended the police, saying there was no conceivable reason that he should fear for his life. According to CBS, Price had been described by those in his community as a "hometown hero," and a "standup guy."
The original story begins below.
---
Four months ago, Jonathan Price wrote a post to Facebook explaining how he'd always had positive interactions with white police officers in and around his hometown of Wolfe City, Texas, and urged people to look at their own experiences to make judgments. On Saturday night, he was shot and killed by one of those officers.
Witnesses say the 31-year-old personal trainer intervened when a fight broke out between a couple at a gas station convenience store. When the altercation spilled outside into the parking lot, police arrived at the scene and one of them shot and killed Price. The officer who shot him has been placed on paid administrative leave, and Texas Rangers are investigating the killing that has rocked the town of 1500.
According to interviews with people who knew him, Price was loved by everyone and a "pillar in the community." Price's mother, Marcella Louis, said she went to the gas station when she heard her son had been shot. They wouldn't let her hold his hand. "They took my son from me," Louis told ABC affiliate WFAA in tears. "They took my baby."
Former third baseman for the Boston Red Sox, Will Middlebrooks, was a childhood friend of Price. He expressed his grief in news interviews and in a post on Facebook, writing, "This was purely an act of racism. Period. So, for all of you that think this is all bullshit, you need to check yourselves." In an interview with WFAA, he also urged calm in the town as those who knew and loved Price sought justice.
"What's really sickening is that he was doing the right thing..." Middleton told WFAA. "He saw a man putting his hands on a woman and stepped in to stop the altercation. The man then fought him... then the police shot him. He was unarmed. I'm heartbroken."

Price's mother told WFAA she had taught him to be helpful. "He had a good heart. He always tried to help others. I taught him that all through the years," Louis said.
Price had other mentors who had taught him the same thing. He had been an active athlete and his high school football coach, Dale Trompler, told WFAA that he had preached to Price to always do the right thing. "I never thought that doing so would cost him his life," he said.
Middlebrooks created a GoFundMe to cover funeral and memorial expenses, which has already exceeded its $50,000 goal.
As of now, there are more questions than answers about the officer who killed Price and the details about exactly what prompted the shooting. But we do know that a town has lost a beloved community member and family member, and a Black man who harbored no ill will towards the police, and who was trying to help put a stop to violence, was killed by someone who was supposed to serve and protect.
This is why people across the country and around the world keep saying it and hoping it will sink in. Black. Lives. Matter.
Learn more about Jonathan Price from his friends and family here:
Who was Jonathan Price? Family, friends describe beloved man killed in police shootingwww.youtube.com