Health
Healthy hair promotes confidence, and this serum promotes healthy hair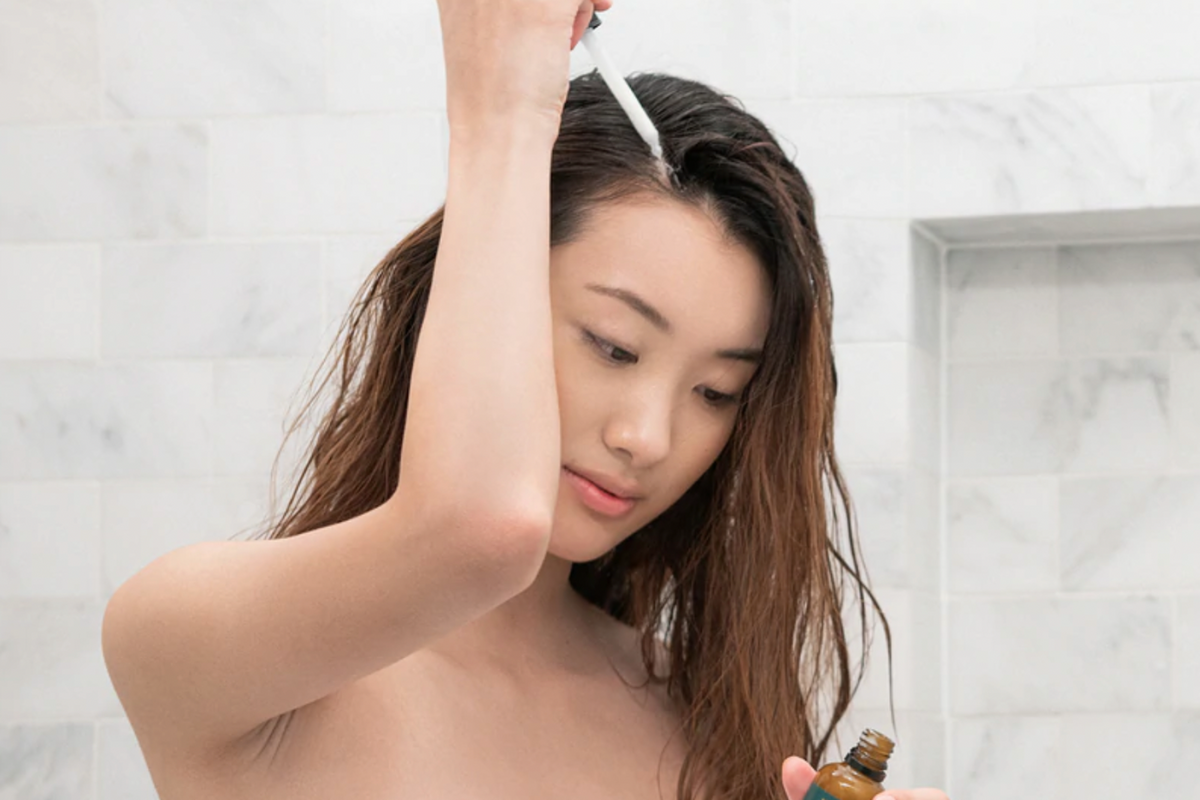 Monpure
It's not vain to be concerned about thinning hair. Studies have shown that women, in particular, connect their confidence with the condition of their hair, and the recent Oscars fracas surrounding a cruel joke about Jada Pinkett-Smith's hair loss reminds us that social judgement is both real and painful. And yet, for many of us, thinning hair is a fact of life - but it doesn't have to be. Combining advances in the biological understanding of hair loss with progress in the scientific exploration of natural ingredients, Monpure London's Follicle Boost Hair Density Serum offers a safe, cruelty-free, and natural option for people dealing with hair loss or thinning hair.

This pioneering formula stars a special pumpkin seed extract that's scientifically proven to help block an enzyme called 5-alpha reductase, which produces the chemical that causes hair loss. The chemical is called DHT, and it decreases hair's anagen (growth) phase, causing it to enter its telogen (shedding) phase prematurely.
---
Another key ingredient in the serum is lactic acid (which, despite the name, is not milk-based), an AHA (alpha hydroxy acid) commonly used to exfoliate and even out the skin. It can do the same to your scalp, helping to decongest hair follicles and promote healthy cell renewal, creating the perfect environment for healthy hair growth. These AHAs also lower the skin's pH level from 5.5 to 3, which sends a message to the lower layers of the scalp (the dermis) to kickstart the production of healthy new cells. What's more, lactic acid is gentle on the scalp skin.
Then there's retinol, one of the most sought-after ingredients in skincare due to its ability to promote skin cell turnover. It promotes new hair growth and helps your scalp absorb other powerful ingredients - such as pumpkin seed extract - that reduce thinning.
The Monpure Follicle Boost Hair Density Serum is vegan and cruelty-free. That's important to Monpure, a certified B-Corp, which means they are legally committed to high standards, transparency, and accountability regarding environmental impact, ethics, and employee treatment. Monpure's core values ensure that their products, like the Follicle Boost Hair Density Serum, are safe for people and the Earth.
It's also completely pregnancy and breastfeeding safe. The formula is designed to be effective for color-treated, chemically-treated, and relaxed hair. It is an effective solution for people with fine, straight, wavy, curly, and oily hair.
Best of all, it delivers results. In an independent user trial with 100 men and women with self-diagnosed hair loss testing the Follicle Boost Hair Density Serum for a four-week period, 76 percent of participants said their hair felt thicker, 75 percent agreed that it boosted growth, while84 percent said the serum would become an integral part of their hair care routine. These statistics show just how well the Monpure Follicle Boost Hair Density Serum worked for them.
The serum is a winner of the 2020 Natural Health Beauty Awards and is recommended by magazines like GQ and Grazia. Dermatologically tested and scientifically proven, with no parabens, sulfates, or silicones, Monpure's Follicle Boost Hair Density Serum is a simple, daily treatment that can minimize the thinning of hair and can promote thicker, healthier hair growth.
Keep your confidence and keep your hair by making the Monpure Follicle Boost Hair Density Serum a part of your daily hair care regime.