Most Shared
Millennial couple asks neighbors to provide 'homemade granola' after giving birth. It backfired.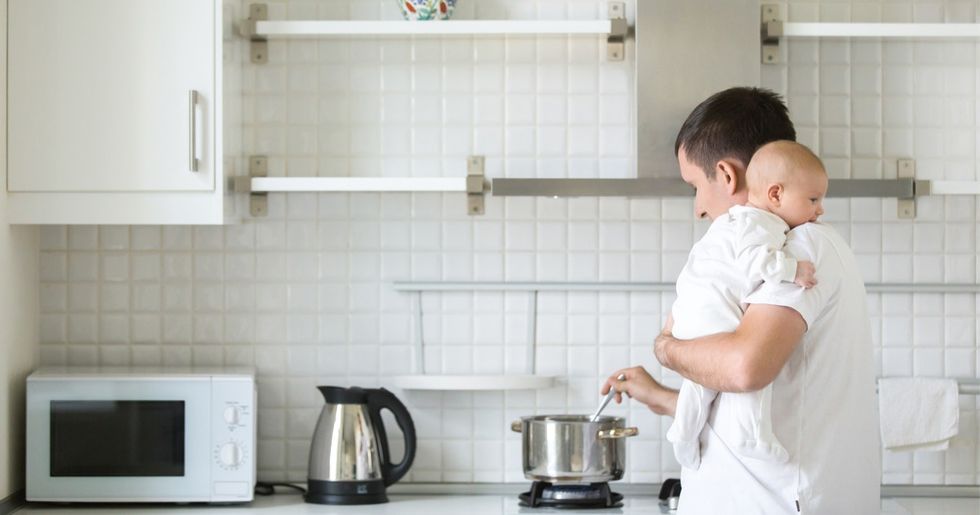 via Shutterstock
Welcoming a baby into your family completely upends your daily routine. Tasks you'd otherwise consider essential — cleaning, cooking, bathing, sleeping, playing Fortnite for hours — become practical impossibilities.
You may well find yourself running on four hours of sleep, wearing yesterday's clothes with burp-puke on them, struggling to scrub dishes or prepare a simple meal.
Surviving the earliest days of parenthood requires a support system — indeed, there's a whole field of etiquette surrounding the assistance of new parents. But a pair of millennials in Philadelphia posted a "meal train" request on NextDoor that pushed one man over the edge. Fortunately for the rest of us, he aired his grievance publicly on Twitter — and gave the Internet some mind-blowing #content in the process.
---
The week I got a thing in my mailbox to join a social network @Nextdoor. People in my neighborhood can alert each o… https://t.co/w6FXMgdFKr

— JJ (@JJ) 1555603032.0
I have so many thoughts. "Teetering on a fence of emotions" is sheer fuckboi poetry, a phrasing that arises from years of pulling out and refusing to pay for half the Plan B.
Re: the food specifications, who's making "lamb meatball stew with orzo" for themselves, let alone two strangers? The list resembles a celebrity nutritionist's approved meals that you'd see in US Weekly but I have a feeling even Jessica Biel would be like, "This is too much. I'll just have a green juice."
The Twitterverse felt similarly.
@JJFromTheBronx @Nextdoor This person maybe shouldn't be procreating if it's so beyond his ability to steam his own quinoa. 🤷🏻‍♀️

— Janie Haddad Tompkins (@Janie Haddad Tompkins) 1555691407.0
Naturally, there were dissenting opinions.
@JJFromTheBronx @Nextdoor This is just something neighbors used to do for each other. We love to bitch about how so… https://t.co/gY49zpw4tl

— Kristy Dallas Alley (@Kristy Dallas Alley) 1555688913.0
But most people agreed the post smacked of entitlement.
@KristyDAlley @JJFromTheBronx @Nextdoor Community begins with giving, not demanding/receiving. A "concerned friend"… https://t.co/EnGKigCiAt

— Bo Bromhal (@Bo Bromhal) 1555697377.0
Godspeed, you crazy kids! I'm rooting for you despite your grave mistake. The NextDoor post wasn't great, either.
This article was originally published by our partners at someecards.