Prosperity
Mellow dude shares the life hacks he didn't learn until his 30s. Here are 11 of the best.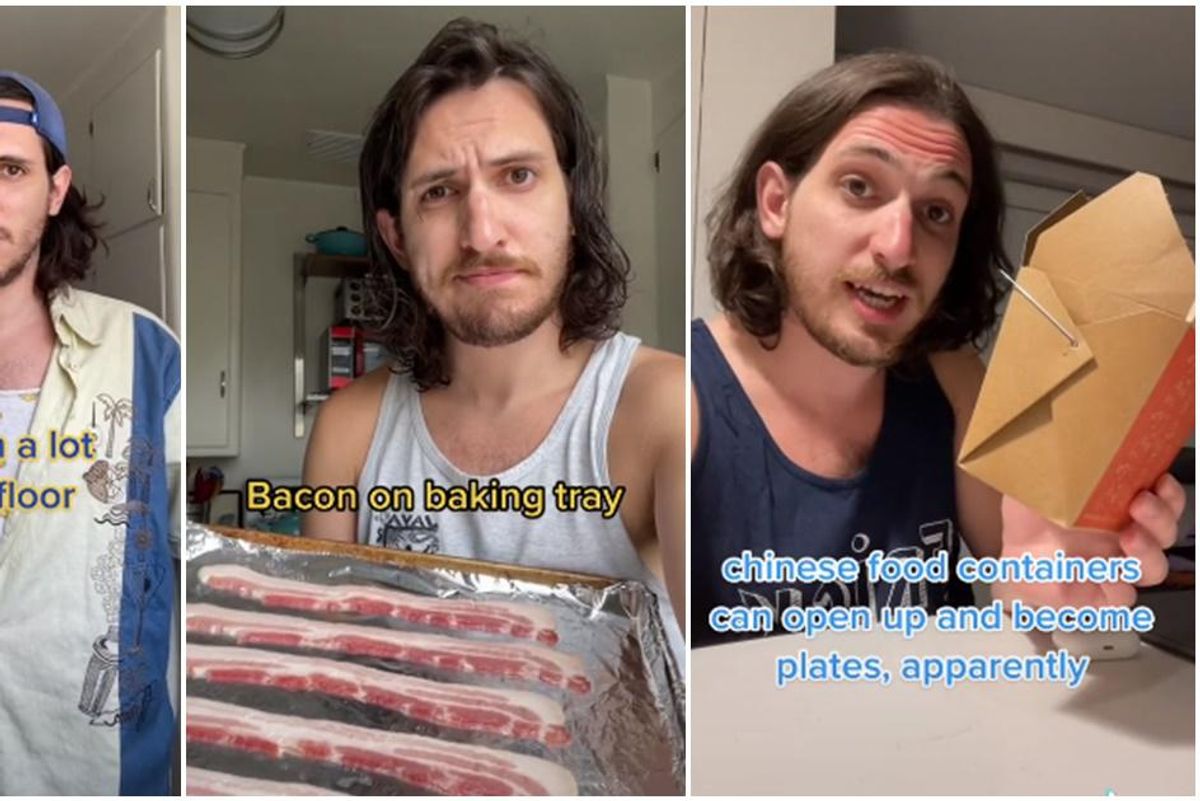 via @Sidneyraz / TikTok
TikTok has become a great place for finding life hacks and one of the best follows is @Sidneyraz. His hook is that he shows people the "things I wish I knew before I was in my 30s."

Most of his life hacks are simple, domestic tricks for cleaning the house or preparing food. But he also shares some financial advice and makes the personal admission that "not being hungover is better than being drunk."
That's a lesson that a lot of us wish we learned sooner.
---
Like a lot of folks, Sidney is learning a lot of domestic skills in his third decade and that makes sense. That's the time when people begin to settle down with a significant other and pick up more domestic skills.
The good news is that he's not going through this life change alone. He wants to share all of it with you.
Here are 11 of his best life hacks.
Baking bacon is better than frying:
How to eat a flat chicken wing:
A tooth-brushing trick:
How to stop a pot from boiling over:
You can vacuum more than just your floor:
Did you know your dishwasher has a filter?
The weatherman isn't saying what you think he's saying:
How to fill a cooler:
The secret behind Chinese food containers:
Hire movers:
Not being hungover is better than being drunk: