Democracy
A man told me gun laws would create more 'soft targets.' He summed up the whole problem.
As far as I know, there are only two places in the world where people living their lives are referred to as 'soft targets.'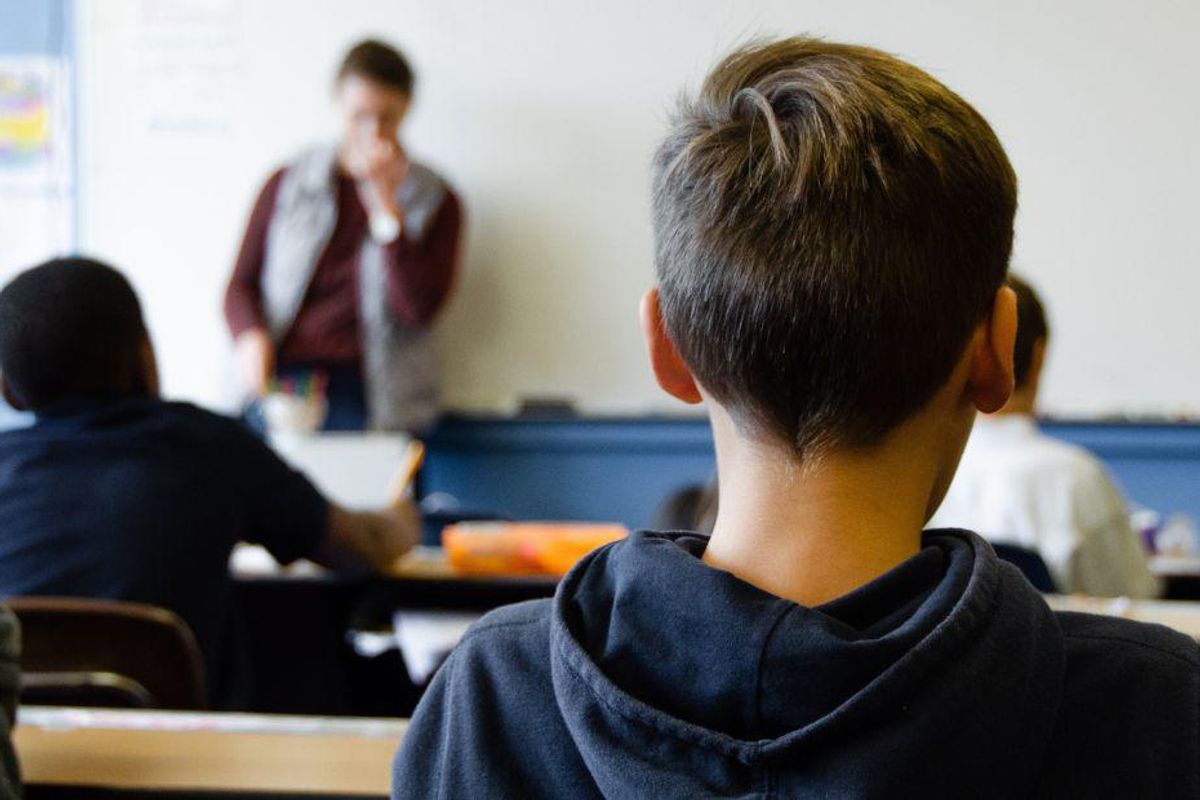 On the Fourth of July, a gunman opened fire at a parade in quaint Highland Park, Illinois, killing at least six people, injuring dozens and traumatizing (once again) an entire nation.
My family member who was at the parade was able to flee to safety, but the trauma of what she experienced will linger. For the toddler with the blood-soaked sock, who was carried to safety by a stranger after being pulled from under his father's bullet-torn body and ended up losing both of his parents in the massacre, life will never be the same.
There's a phrase I keep seeing in debates over gun violence, one that I can't seem to shake from my mind. After the Uvalde school shooting, I shared my thoughts on why arming teachers is a bad idea, and a gentleman responded with this brief comment:
"Way to create more soft targets."
---
Soft targets. That phrase gets me every time.
As far as I know, there are only two places in the world where children in school or people gathering for enjoyment are referred to as "soft targets"—active war zones and the United States of America.
Never in a million years would I think to use the words "soft targets" to refer to schoolchildren—or parade-goers, or people enjoying a live concert, or grocery shoppers or people in a bible study. I wouldn't even use the term "unarmed civilians" unless I were in the military and actively involved in a military operation.
They're not targets, they're people. People just living life.
That's what freedom is supposed to be, isn't it? The ability to just live life?
Instead, we are being held hostage by a militarized monster of our own making, one that says the answer to America's gun violence is more guns. (The irony, of course, being the fact that we already have more guns than people.) We see it in the weird worshipping of weapons, the Christmas cards with the whole family carrying, the bizarre fetish with one interpretation of one constitutional amendment to the exclusion of all others. It's in the language being used not only in reference to guns, but in reference to people just going about their daily lives—that is, "soft targets."
The truth is we should be "soft targets." No, really. That's what freedom is. We should be able to go to school and the store and our houses of worship without fear of being shot. We should be able to peaceably assemble per our First Amendment right without being scattered and shattered by gunfire.
We shouldn't feel the need to arm ourselves simply to go about our daily lives. Feeling compelled to carry a gun at all times isn't freedom. Living like we're living right now, with mass shootings on the regular, isn't freedom. And adding more guns won't make us more free. It won't. It hasn't.
If the Highland Park parade shooting proved anything, it's that even an event with a police presence in an idyllic, upscale, objectively "safe" suburb isn't safe from mass gun violence. There were good guys with guns there. There were good guys with guns in Uvalde, too. There were good guys with guns in Buffalo. So many good guys with guns. And yet, here we are.
It's time to look in the mirror and recognize how ridiculous we've become. Other civilized nations don't refer to children as "soft targets." They just don't. While we're debating whether the U.S. is a gun violence outlier because of doors or video games or mental illness, which the rest of the world has as well, our peers in other developed countries live their daily lives with freedom that we do not have—the freedom to gather without worrying that a whack job with a weapon of war is going to open fire, the freedom to go to school without rehearsing for a mass shooting event, the freedom to not ever think about carrying a gun to defend themselves against other guns.
Gun violence can happen anywhere, yes. But it happens far, far more often here than in other developed nations. There's a reason for that. Perhaps when we finally accept that our culture's dysfunctional relationship with guns is the problem, the idea of referring to people simply living their lives as "soft targets" will be as disturbing here as it is everywhere else.