popular
NFL star Malcolm Jenkins is working to bridge the ethnic wealth gap by giving kids real money to invest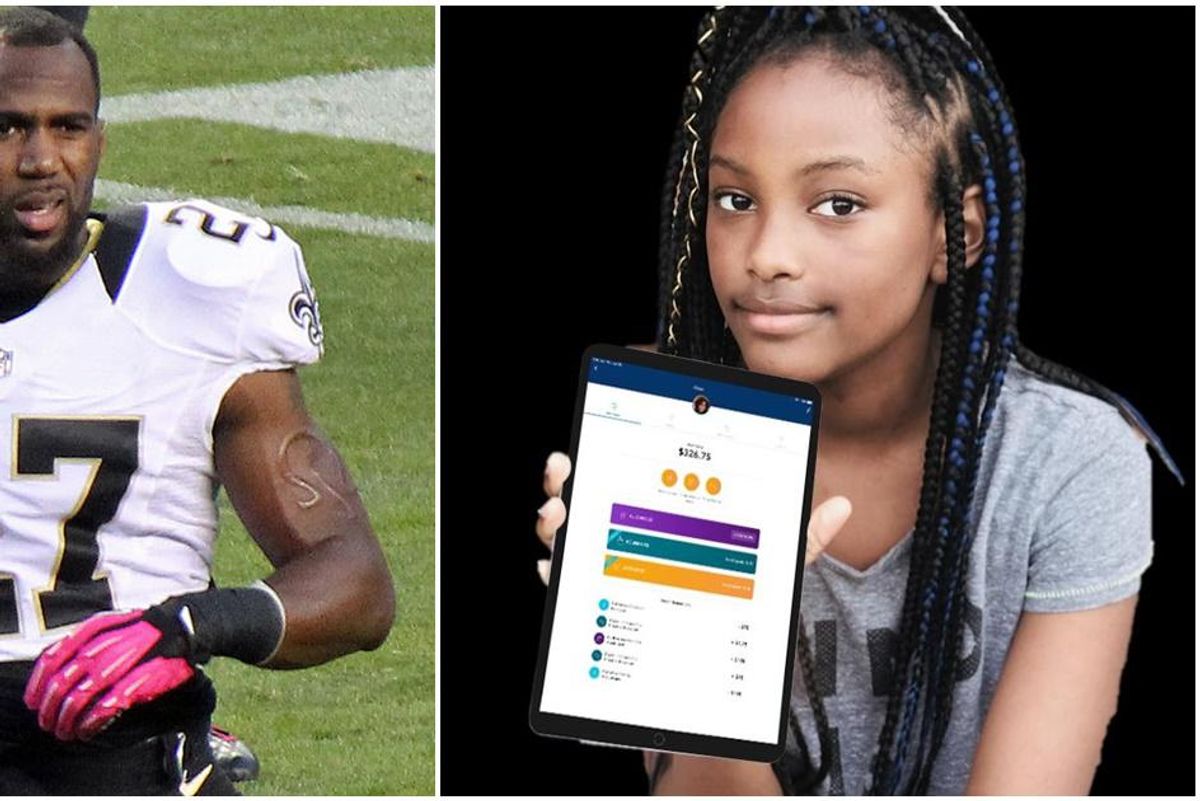 via Wikimedia Commons and Goalsetter
America's ethnic wealth gap is a multi-faceted problem that would take dramatic action, on multiple fronts, to overcome. One of the ways to help communities improve their economic well-being is through financial literacy.

Investopedia says there are five primary sources of financial education—families, high school, college, employers, and the military — and that education and household income are two of the biggest factors in predicting whether someone has a high level of financial literacy.
New Orleans Saints safety, two-time Super Bowl Champion, and social justice activist Malcolm Jenkins and The Malcolm Jenkins Foundation hope to help bridge the wealth gap by teaching students about investing at a young age.
---
"It's projected that by 2053 that African Americans will have on average a negative net worth, with Hispanics being right behind," Jenkins said according to the Philadelphia Inquirer. "How do we begin to chip away at that? The earlier you can get kids focused on saving money and investing and understanding how to make money, the better off you are."
FINANCIAL FREEDOM. I'm honored to be supporting @ParkwayNW_PSJ on behalf of @TheMJFoundation ✊🏾 You all inspire me… https://t.co/8zcFrVjdYG

— Malcolm Jenkins (@Malcolm Jenkins) 1612557047.0
So Jenkins and his foundation are giving $40 investment account deposits to 1,000 students in Pennsylvania, New Jersey, Ohio, and Louisiana. The Ogontz Revitalization Corporation will donate an additional $10 per student, bringing the total to $50.

The accounts are run by Goalsetter, a Black-owned family banking, and financial literacy app.
The students will not be able to withdraw the funds until they are 18 but can add to them all they like. In addition to the ability to save and invest, the Goalsetter App offers an engaging way for kids to learn about money.
The app provides five years of financial literacy tools, kid-friendly educational games, and fun quizzes.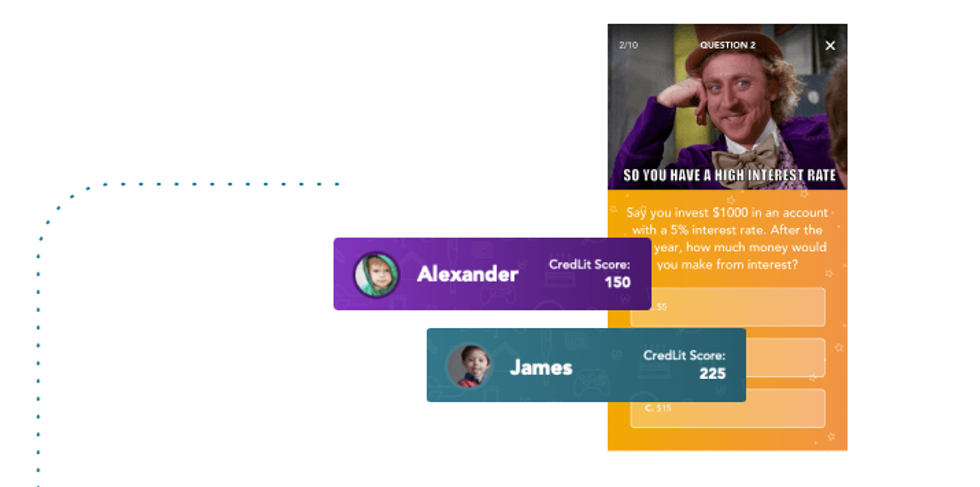 via Goalsetter
There's no better way to learn about a subject than by doing. Which, when it comes to finances, can be nearly impossible if you're underprivileged. These accounts give kids the ability to watch their financial seeds grow over the years and create a habit of saving that will hopefully last throughout their lifetimes.

"Malcolm is saying, 'I want you to know that this is for the long term. You're going to be saving for your future because you do have a future and it's a future that we're going to help to prepare you for,' " Tanya Van Court, founder, and chief executive of Goalsetter, said.
Jenkins believes that financial literacy shouldn't aim for stability but go the extra mile and focus on building wealth.
"I was always taught that if you work hard and that if you save your money that that creates financial freedom and financial stability, and that's not how it works," Jenkins told The Philadelphia Inquirer.
"That's not how you gain freedom. It comes through investing. It comes in making good decisions. It comes from estate planning. Life insurance," he continued. "All of these different financial tools that are out there to create wealth for people. It's really about creating that education as early as possible so you create the next generation of financially stable people."