Pop Culture
A heartfelt plea to put down the phone and remember what makes moviegoing so special
A lack of phone etiquette runs amok in many places, but in a theater…it hits different.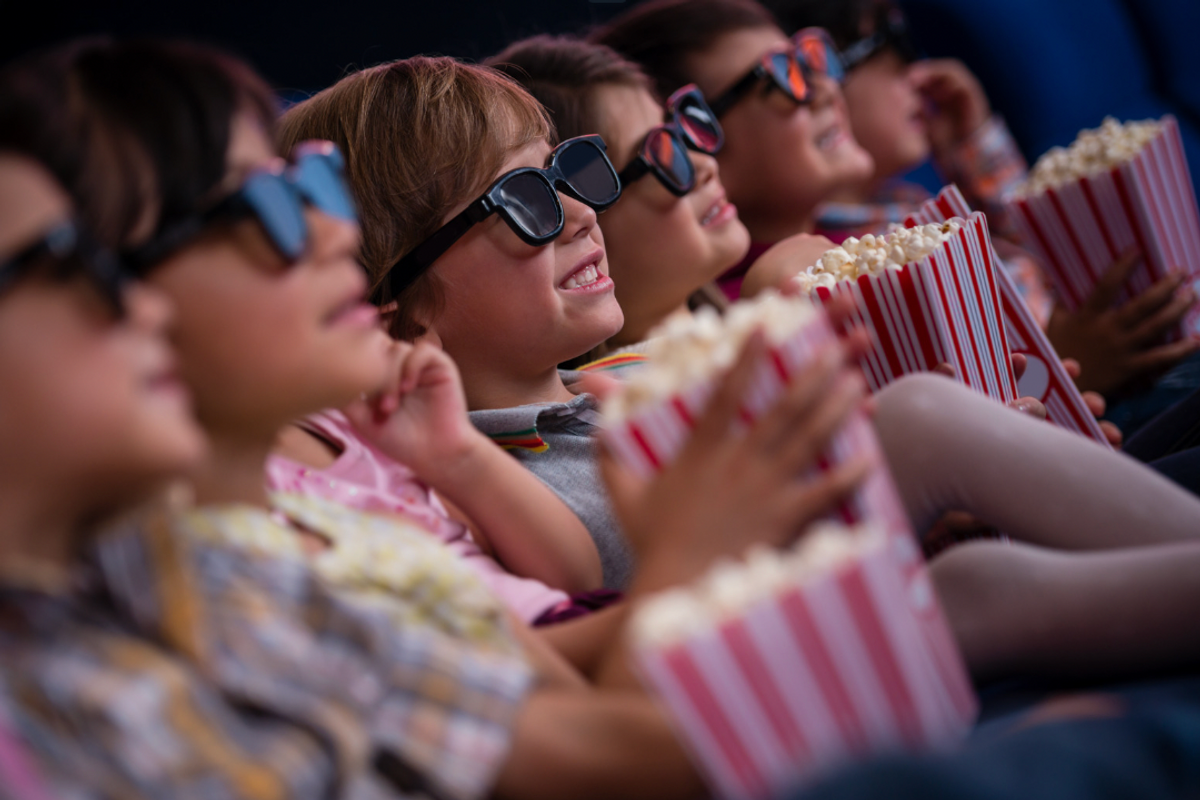 Canva
When streaming entered the picture, movie theaters began making their slow death march into obscurity. Then, when COVID hit and being entertained from the comfort of your own couch became more mainstream than ever, it seemed as though the lights of the marquee might dim for good, casting moviegoing into a bygone era.

But now, in an epic plot twist, seats are being filled once again. Perhaps the box office
hasn't fully bounced back
, but there is a marked surge in interest. With a huge uptick in tickets being purchased not just for franchise blockbusters but original stories in a variety of genres, cinema very well may be approaching its second Golden Age.
Director Francis Ford Coppola seems to think so,
and he knows his stuff, I reckon.
---
It's clear that many of us are longing for the opportunity to be part of an audience again. After all, coming together as a community to witness storytelling is an ancient, integral part of the human experience. There are just too many alchemical moments that happen in an auditorium—a collective gasp, uproarious laughter that permeates throughout the crowd, shared sobs, a long, luxurious standing ovation—that remind us we're not alone in the way we feel, and they simply can't be replicated at home.
Plus, as with the
Barbenheimer
phenomenon—the countless memes, themed outfits, and double feature screenings—we are reminded that the moviegoing experience can become so much bigger than the actual movie itself. And that's all part of the fun.
We now live in a world where every moment of our lives can be recorded on our phones. There's nothing inherently wrong with this—the fact that it's easier than ever to capture sweet memories and share things online is lovely in many ways. But, just because we can record anywhere and everywhere doesn't mean we should.
For one thing, it doesn't necessarily benefit the person doing it. Odds are you're going to a movie in part to escape from reality for a bit, right? Even if you are simply snapping a selfie or creating a quick Instagram story, the device that constantly barrages you with the various updates, messages, news, notifications yadda yadda yadda…that you are trying to escape from is sitting right there in your hand. So mentally, are you ever really freed from its grasp?
Not to mention there are multiple studies that suggest relying on phones to collect our memories really does make us miss the moment entirely, especially the important ones. So why not allow yourself to leave the phone behind for your own sense of peace? It's not like you're going totally screen-less…there's a giant one right in front of you.
Second: it's a real bummer for those in the theater sharing the moment with you. And sharing is part of experience, remember?
It can be easy, especially in a time where it's more than acceptable to treat ourselves as "the main character" of our story and the entire world as our living room, to forget that other people, well,
exist
, and that anywhere outside the home is a shared space. But if part of what makes going to the movies so enjoyable is, in fact, the shared interaction (and rest assured, it's a big part) then it stands to reason that in those 90+ minutes, the adage of "treat others as you'd like to be treated" is all the more paramount to actually getting what you came for in the first place. Just think—for many, stealing away to the movie theater might have been the one fleeting moment in a week of stresses and responsibilities to sit back and simply engage in a story, away from the static of the modern world. The opportunity for you to do the same and escape with them is right there. And it's a beautiful thing.
Perhaps you already practice good public phone etiquette (sincerely, thank you for your service). But many theater attendees do not practice this. It has become rather normal theater behavior to scroll, take selfies, film certain scenes with the flash on…so much so that there have already been multiple think pieces noting how "distracting," "selfish" and "disrespectful" a trend it is. But rather than focusing on how much of a nuisance it is, perhaps we need to be reminded of what purpose moviegoing serves. Is it really just another social media op? Or is it this wonderful, transient, visceral event that actually makes you feel more connected? I know which one I would rather have.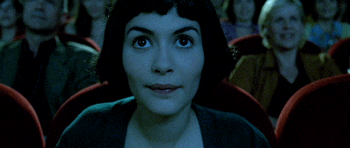 Sit back and enjoy.
Bottom line: Watching a movie at the theater is different from watching a movie at home. And it should be. We do go to the theater for magic, but it's up to us to make room for magic too.